If you are on the hunt for income, you must consider allocating a portion of your portfolio to the mortgage real estate investment trusts (mREITs). Along with some business development corporations, they are kings among men when it comes to dividends. In 2013, a lot of capital was lost in these names when interest rates spiked in mid-2013 (Figure 1), wreaking havoc on the share prices of most mREITs. In fact, I was one who like many others, lost a good chunk "on paper."
Figure 1. Interest Rate on The Ten-Year Treasury May 1, 2013 to September 1, 2013.

As we can see, the spike in rates was dramatic, crushing the holdings of nearly all mREITs, particularly those concentrated in agency mortgage backed securities. American Capital Agency (NASDAQ:AGNC) and Annaly Capital (NYSE:NLY), two of my largest holdings were crushed, shaving approximately 25% of their value in a matter of weeks. Now, many of my prior analyses have suggested that the long-term investor who has been in these names for a while is likely still well ahead on their investment given the high dividends paid by mREITs. Those bought around the time when I made my bottom call in Annaly Capital are doing quite fine now. The astute investor in this space likely averaged down as well and the environment is once again friendly to the mREITs for the time being.
What has helped has been a drop in the ten-year treasury, which has begun to give new life to these stocks once again (figure 2). A major negative catalyst drove mREITs down has been dividend cuts. Honestly, there have been some huge cuts, and the yields suffered in nearly all of my mREIT holdings. In this article, I will discuss my holdings and share with you the holding that may represent the best income source going forward in the mREIT section of my portfolio.
Figure 2. Interest Rate on The Ten-Year Treasury, Year-To-Date 2014.

My Top mREIT Holdings; Dividend Cuts Have Stopped
For those of who you don't generally follow my work, the mREIT sector presently comprises approximately 8% of my portfolio. It's a real fountain of income, although the pain of share price declines in the last year has led to "paper losses." These so-called losses have been somewhat offset by my purchasing strategy. I began averaging down into the sector once again in May 2013 after selling approximately 75% of my positions in the names January-February 2013 to lock in solid gains. I was pleased with the decision to start buying again, as I thought the sharp rise in interest rates would have presented a good opportunity to build positions as these companies readjusted their portfolios to acclimate to the new environment. Those readjustments are now paying off for my major holdings. In full disclosure, my five largest holdings (which I highlight in this article) in order from largest to smallest are Javelin Mortgage (NYSE:JMI), Annaly Capital, American Capital, Western Asset Mortgage (NYSE:WMC), and American Capital Mortgage (NASDAQ:MTGE). Let's address the cuts to the dividends.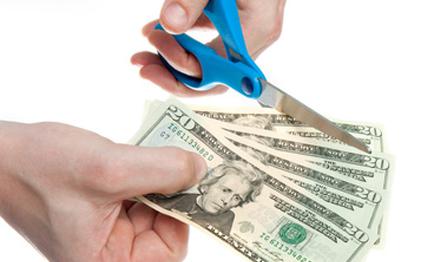 First off, if we track back to last summer and fall, then the largest cut was in my Javelin Mortgage Investment (JMI) holding, which led the pack with a huge one-time 35% cut to its monthly dividend. The company, currently trading at $13.40, now yields 13.3%, down from over 20% last year. It should be noted that shares are up over 25% from their lows when I last opined on the stock in detail. But the dividend has not been cut again, although in its most recent quarter the company did not make enough in earnings to cover its $0.15 monthly dividend (it made enough to cover $0.14). I believe that the rebalancing effort that its competitors WMC, NLY, AGNC and to some degree MTGE took in 2013 have had an impact, but JMI started later in the game. It is likely that JMI will reap the benefits of its rebalancing efforts in Q3 and Q4.
Then there is Annaly Capital and American Capital, which now yield about 10.3% and 11.0%, respectively. These companies cut their dividends more slowly, but ultimately more than Javelin. My, how the mighty have fallen, as Annaly once yielded a healthy but sustainable 14%, and American Capital once routinely paid out in excess of 20%. But I think we have seen the last of the cuts, provided the interest rates don't suddenly spike once more. Both Annaly and American Capital are growing earnings and book value. I know that American Capital is committed to keeping its $0.65 quarterly dividend. What about MTGE? I like this somewhat hybrid mREIT a lot. Although MTGE focuses on different holdings versus its sister residentially focused AGNC, MTGE could not escape the wave of dividend cuts either, and it now pays a 12.8% yield. The cuts to the yield come from reduced earnings. These companies booked some heavy losses in 2013, but 2014 has shown signs of life. While these stocks are all good buys at current levels, Western Asset Mortgage has continued to surprise me time and again, and was good enough for me to crown it an mREIT dividend king in 2013.
Who is Western Asset Mortgage?
For those readers who were here for information regarding Javelin, Annaly or American Capital, you now have a picture of the 2013 meltdown in these names, but also understand that the dividends are now safe. For more on why the dividends are safe please see my recent articles in the space. I also want owners of these names to be aware of WMC, because it has been under-covered here at Seeking Alpha. While it has garnered some attention, I think it deserves more. The company is externally managed by Western Asset Management Company and is led currently by the brilliant Gavin James, President and CEO. He is supported by Travis Carr, COO, Steven Sherwyn the CFO and treasurer and finally by the Chief investment officer, Anupam Agarwal. They have shaped a diversified, tightly controlled, long-term value-oriented portfolio. Through rigorous analysis of the fixed-income market, WMC management works to identify assets with the greatest risk-adjusted total value potential. Management has a core investment strategy focused on Agency mortgage backed securities but selectively invests in non-Agency residential mortgage backed securities, commercial mortgage backed securities and other asset backed securities. This allows WMC to harness the market's environment in the company's favor. And relative to many other mREITs, the strategy has been working now that the portfolio has been rebalanced.
Western Asset Mortgage Reports a Stellar Quarter
Western Asset Mortgage Capital Corporation reported its second-quarter earnings figures and they were on the money. It was truly a standout quarter in many respects. The company reported GAAP net income of $67.6 million, or $1.68 per basic and diluted share. This is much better than the first quarter, which saw a net loss of $8.4 million, or $0.32 per share. The company's net income included $114.1 million of net unrealized gains on its mortgage backed securities and other securities holdings as well as a $14.3 million of net realized loss on other securities. It also included a $66.0 million net loss on derivative instruments and linked transactions. Digging deeper, Western Asset Mortgage generated core earnings plus drop income of $40.0 million, or $1.00 per basic and diluted share ($0.75 of core earnings and $0.25 of drop income). This compares to core earnings plus drop income of $15.2 million, or $0.56 per share last quarter. What is very exciting is that the company had a whopping 3.86% weighted average yield on its interest bearing assets. Further, the company only had a 1.17% average cost of funds, generating an industry leading interest rate spread of 2.69%. As I have outlined before this is one of the most important metrics to value a mortgage real estate investment trust's portfolio potential.
In my article last summer, I argued that it was not time to panic over the selloff in Western Asset Mortgage. Recall that at that time interest rates were moving wildly and there were extreme fears over the Federal Reserve's actions, which tanked nearly every mortgage real estate investment trust stock. At the time the article was published, the stock had just fallen under $15. I argued that the company had a sound, but risky strategy, allowing it to pay one of the largest dividends in the sector. Although the next few quarters were a bit rough. This was because much like its larger competitor Annaly Capital, Western Asset Mortgage undertook a major initiative to rebalance its portfolio and take losses on toxic debt. The present quarterly results support my thesis from the article; that patience would persevere. As with Annaly and American Capital, I predicted that the rebalancing of many mortgage real estate investment trust's portfolios would payoff in 2014, barring catastrophe, and that the high dividend payments would remain. That has since proved to be correct. In addition, Western Asset's book value is essentially the same as where it was when I last opined, meaning investors have reaped the benefits of large dividends if they have been patient. Western Asset's book value was $15.31, nearly a 5% premium to the current share price of $14.70.
Thus far, the call I made last year has been correct. Western Asset seems to be stabilizing. It reported a huge quarter and remains a dividend king that yields a healthy 18%. That's right, its even higher than my top holding Javelin Mortgage. Now barring an absolute market meltdown in the coming months, I suspect things to continue to be strong with the company. With the dividend being easily covered, I predict a dividend raise is possible in the coming quarters. The company's high dividends have supported the share price since last year. And because the company's portfolio rebalancing efforts have been successful, shareholders should continue to reap the rewards. Given its quarter being strong, but the only slight premium to book, existing shareholders should hold onto the stock at these levels, and consider adding if there are any substantial dips as a result of market weakness.
Is The Dividend Safe?
Well this is the million dollar question. With recent insider buying by Gavin James at Western Asset, management is betting that it is. I think the dividend is safe so long as the market does not tank and interest rates continue to stay low, or move with little volatility. It is rate volatility, or strong short-term increases that wreak havoc on mREIT portfolio holdings. This is because the company has a diverse asset mix consisting of residential mortgage backed securities, asset backed securities and commercial mortgage backed securities. Additionally, since the company is moving in the direction of being much more diversified, it also invests in non-agency residential mortgage backed securities, as well as cherry picks at commercial mortgage securities. It think it is likely many of the residential REITs, not just those covered here, have been diversifying. NLY is a good example. MTGE, which has a ton of commercial exposure, has done quite well. It is paying off, and WMC's second quarter was just stellar. I cannot imagine Q3 will be anything but strong. Therefore, with WMC covering that dividend, there is little to be concerned with regarding an upcoming cut to this dividend king.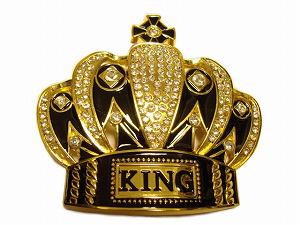 Conclusion
There is a whole lot to like about WMC. Of my top five mREIT holdings, JMI, NLY, AGNC, WMC and MTGE, WMC remains the dividend king. It offers an 18% yield. The earnings have been stellar. Book value is creeping higher. The share price has been stable. Management is solid. So long as interest rates do not suddenly move with volatility in the coming weeks, I think mREIT investors should strongly consider giving WMC a place in your income portfolio.
Disclosure: The author is long AGNC, JMI, MTGE, NLY, WMC.
The author wrote this article themselves, and it expresses their own opinions. The author is not receiving compensation for it (other than from Seeking Alpha). The author has no business relationship with any company whose stock is mentioned in this article.