Young adult novels have always been a box office staple…Harry Potter, Twilight, The Hunger Games, etc. This year Divergent was added to that list, but it is not just the franchise series that may prove profitable. The Fault In Our Stars became one of the summer's biggest hits and this week Warner Brothers (a subsidiary of Time Warner (NYSE:TWX) is looking for lightning to strike twice with If I Stay.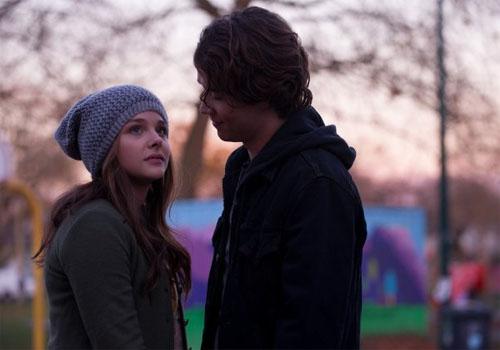 (Credit: Warner Brothers)
Let's be clear from the start, Stay is not going to have a $50 million opening like Stars. That particular teen drama is an anomaly and a profitable one at that, but you can't expect that every time. Audiences love seeing their favorite novels come to life, but as we saw with The Weinstein Company's Vampire Academy, sometimes the movies don't always open to expectations. This fall we have three more young adult adaptations in the pipeline including Stay and realistically they all have the potential to open to over $20 million.
Investor Analysis
Focusing on Stay for the moment though, its ultimate result will cap what has been a long odd summer for Warner Brothers. The studio would love nothing more than to end on the same hot streak in which it started. In May, Warner's bowed Godzilla which took in a monstrous haul of $93 million…no other film from the studio would come near that the rest of the season.
What Warner Brothers is banking on here is a strong showing by a young crowd in the waning dog days of summer…at least from those not already back in school. The movie was reportedly made for just $10 million and expectations have it initially pulling in around $20 million if not more, so its odds of recouping its budget over its first three days are high.
For investors this is what they have been looking for all summer…a film that will actually live up to expectations for the studio. Warner Brothers has been one of the under-performing divisions of Time Warner and that looks like it could change in the fall thanks to a roster anchored by Horrible Bosses 2 and The Lord of The Rings: Battle of the Five Armies. Oscar-bait films The Good Lie and The Judge will also help round out the slate of nine films.
Stockholders in Time Warner can look forward to stronger showings from that roster, but regardless, given the earlier success this year from the company's TV subsidiaries HBO and Turner, the pressure is on executives to keep pace.
HBO has the final seasons of Boardwalk Empire and The Newsroom on tap while Turner has new series On The Menu, Wake Up Call and the TV adaptation of The Transporter franchise among its ranks.
Should Stay keep on track and do well, it will certainly go a long way in trying to right the ship in that division. It will also give investors a renewed sense of confidence coming off a frame where the company's films didn't do much to help combat what will end up being a double-digit year-to-year decline at the box office.
In this case, every little bit of success truly helps.
Disclosure: The author has no positions in any stocks mentioned, and no plans to initiate any positions within the next 72 hours.
The author wrote this article themselves, and it expresses their own opinions. The author is not receiving compensation for it (other than from Seeking Alpha). The author has no business relationship with any company whose stock is mentioned in this article.