By Ivan Y.
Earnings Summary
After a disappointing Q2 earnings report last week, Xinyuan Real Estate (NYSE:XIN) fell by over 10% to a 52-week low. Revenue was expected to be $230 million, but actual results came in at $167 million. Earnings were expected to be about $23 million, but actual results came in at only $6.8 million. This is the first time since 2010 where Q2 revenue and earnings came in below that of Q1. Q1 is historically the weakest quarter for Xinyuan because of the Chinese New Year holiday period.
Unsold Inventory in China
In my last article on XIN, I pointed out that sales at two of their projects in China (Xuzhou Colorful City and Kunshan Royal Palace) were very weak or minimal in Q1. Unfortunately, the situation has not changed. For the second straight quarter, Xinyuan was only able to sell very little of its inventory in these two projects (only 9000 sq. meters combined). In addition, we learned in the earnings report that there is now a 3rd project that is struggling (Beijing Xindo Park). The company anticipated over RMB 400 million in sales, but was able to capture less than 40% of that goal. In the conference call, management suggested that sales in Beijing would improve in Q3 due to the availability of residential units. Beijing Xindo Park is a mixed commercial-residential property and residential units were not available for sale in Q2. Apparently, there is a greater demand for residential units than commercial office space in Beijing right now. Including Beijing, the company now has three projects that have weak sales and where most of the floor area is still left unsold.
Beijing Xindo Park: 70% unsold
Kunshan Royal Palace: 83% unsold
Xuzhou Colorful City: 72% unsold
The company noted that they did not lower the price on any of these three projects in the quarter. With housing prices in China now declining slightly, it appears that the company will have to lower prices in order to clear this inventory. If not, an inventory write-down may be necessary in the future.
All of this unsold inventory validates the idea that the company's aggressive growth strategy was poorly timed. This strategy would've worked well a few years ago, or even a couple years ago, but it has now left the company with a large debt burden and with too much unsold inventory. Debt grew by $364 million last quarter and now stands at $1.3 billion. Just one year ago, debt was $511 million. And two years ago, debt was only $229 million. That's about a 5.5x increase in debt in just two years.
A Brooklyn Revival
While the markets in China are not doing well, the residential market in Williamsburg, Brooklyn, is doing exceptionally well. Xinyuan's project, named the Oosten, has already begun sales and is set to be completed in 2016. According to Zillow (NASDAQ:Z), the average sales price for a residential home in Williamsburg is about $824k. That is up from an estimate of $775k in January 2014, $698k in January 2013, and $529k in January 2012.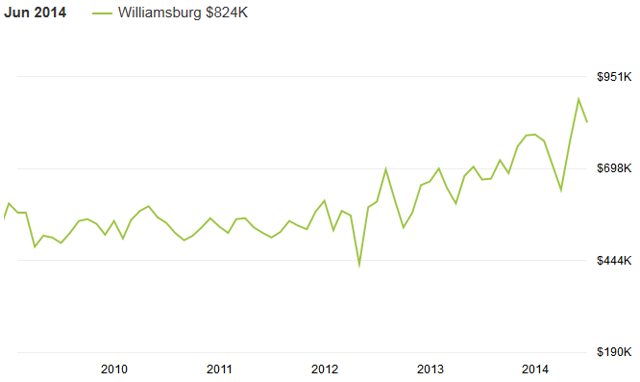 Source: Zillow
In the conference call, management stated that they were not in a rush to sell the units in this project. Instead, they plan to take advantage of the rising market in Williamsburg and try to capture some of the price appreciation by holding onto inventory longer than they normally do.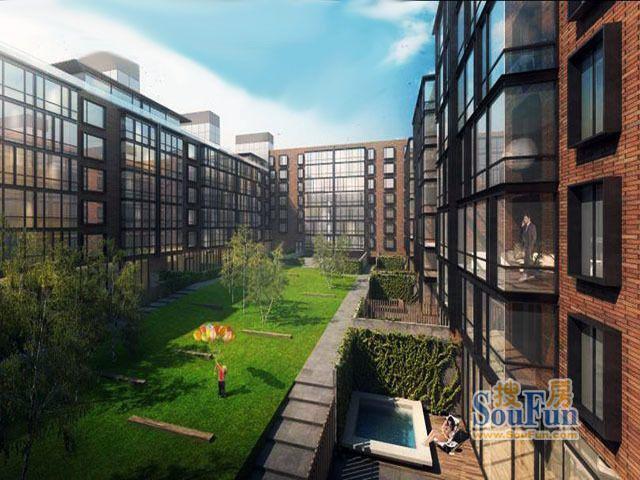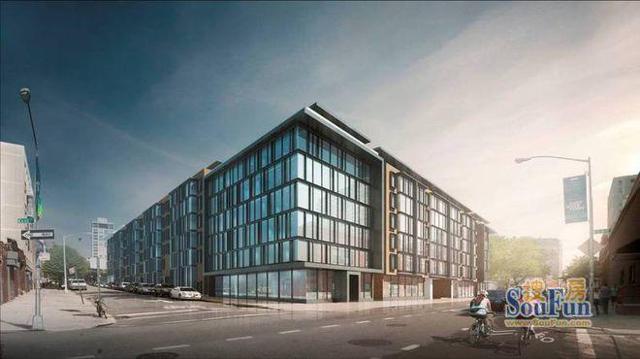 Image Source: SouFun
No Catalyst
At this point, I don't see any catalyst for a higher stock price. It may not move much more lower because of the stock's cheap valuation and the company's stock buyback program, but despite the positive outlook in Brooklyn, the grand majority of Xinyuan's projects are in China and the market in China is what will eventually make or break this company.
Even without a catalyst to boost the stock, investors can still reap the benefits of the dividend. The only good aspect about the post-earnings sell-off is that the dividend yield has risen to 5.5%. Current price levels do provide an entry opportunity, but I don't think there's any rush to purchase the stock at these levels if you are looking for price appreciation in addition to the dividend. XIN is a deep discount stock that has been trading at a low P/E multiple and significantly below book value for several years now, and I don't see that changing the rest of this year.
Final Thoughts
If I was company management, I would first try to clear some of the inventory by lowering prices and I would also stop spending tens and hundreds of millions of dollars on these land purchases (e.g. the most recent $93 million land purchase in Xian). In other words, I think it's time to stop the aggressive growth strategy and try to strengthen the balance sheet.
Disclosure: The author is long XIN.
The author wrote this article themselves, and it expresses their own opinions. The author is not receiving compensation for it (other than from Seeking Alpha). The author has no business relationship with any company whose stock is mentioned in this article.