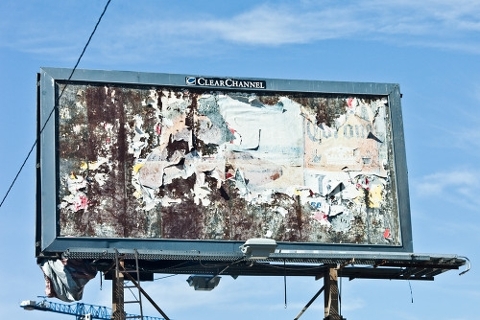 I managed to get stuck in traffic during the middle of the day today and had the opportunity to listen to old people talk radio while I waited. There was some cranky guy on who was clearly worried about his own job in media. During the program he bemoaned Facebook's $50 billion valuation, the demise of newspaper circulations and the end of the good old days when we used to have to pay travel agents $100′s of dollars to buy tickets for us.
Even though I didn't agree with his bleak sentiments, it did make me reflect on how technology has managed to eviscerate one industry after another. Some of these trends caught on like wildfire, while other ideas were forced to lay dormant for years while the rest of the world caught up. Whether you're talking about landlines, photo processing booths or Blockbuster Video, sooner or later good ideas have a way of replacing yesterday's technology.
Normally, I expect to see new innovators challenging the status quo, but one industry that is experiencing it's own "life changing" moment right now, is actually being led by the incumbents. Most people think of billboards are being somewhat of an eyesore. If you're located in an area where you spend a lot of time, then you know what it's like to have to look at the same old ad for months and months. By the time they do update the ad, the old one is usually halfway peeled off. Advertisers may be able to reach millions of people with a campaign, but it limits the value when they have to plan their campaign months in advance and when the presentation makes their brand look so tattered.
Over the last year, there have been two improvements in the signage industry that have impressed me a lot. The first has been how effective Lamar Advertising (NASDAQ:LAMR) has been at using their digital signage portfolio to make a splash in social media. When Ashton Kutcher was trying to hit 1 million followers on Twitter, the company cashed in by giving away free exposure to @aplusk. When the goons at NBC butchered the Tonight Show by bringing Leno back, Lamar used outrage over the incident to reach the heart and souls of TeamCoco fans. While neither of these examples netted the company any serious cash, what they did prove was how much the internet/media/consumers will freak out over billboards that mention current buzz. With most companies clueless about ways to drum up buzz, Lamar's portfolio offers an easy way for their customers to inject themselves instantly into any social conversation. Even if the sign is only up for a day, it will live forever online. With the TV advertising industry ready to pop, there will be a lot of money available to businesses that can provide this kind of immediate reach and response.
The other signage company that has really caught my attention is Clear Channel Communications (NYSE:CCO). The company may be a dinosaur and burdened with way too much debt, but over the next 2 years, they plan on deploying 300 interactive displays that can only be described as life sized iPads. So far the displays have been a huge hit at San Francisco bus stops and I think that they are the real deal. Before the holidays, Digital Signage Insights posted a comprehensive behind the scenes view into how they work and their capabilities,
The content management system, graphics processing unit, and real-time measurement application built into each digital bus shelter are capable of producing 3D graphics and immersive content the likes of which have not been seen in the digital out-of-home media sector. Clear Channel and its partners have just begun to scratch the surface of what these systems are capable of. The "Yahoo Bus Stop Derby" is a crowning example of what can be achieved at the convergence point of creativity and technology. San Francisco's interactive bus shelters have been built with the future in mind. Owing to Clear Channel's and Obscura Digital's views on the expansion of the web into real world environments, the units allow for seamless scalability and back-end cloud networking. From supporting cinema-level 3D graphics, processing interactive 3D visualizations, to offloading real-time rendering to the cloud, San Francisco's new bus shelters can do everything short of driving you to the office. On top of that, the shelters have been equipped with a real-time user-metrics collection system that provides advertisers with actionable intelligence throughout their interactive campaigns. The granular behavioral data that the units capture can be used to optimize applications in real-time, so to achieve the highest level of user engagement.
The outdoor signage industry may seem as quaint as using your spare change for the payphone, but there's no doubt in my mind that the industry is evolving. Whether either of these companies have the balance sheet or wherewithal to move past their debt issues is another story entirely, but I certainly can't fault them for creating new and innovative ways where advertisers and consumers can connect on a more emotional level.