Monday night the Academy of Television Arts & Sciences gave out the 66th annual Primetime Emmy Awards…and they were almost all carbon copies of past years. That's the problem with the Emmys as unlike its fellow award show contemporaries, they are the only ones of the Big 4 (Oscars, Emmys, Grammys, Tonys) that have the option to continually nominate the same people for the same body of work. Regardless, the Emmy awards are the top status symbol for TV actors and creatives as it represents the pinnacle of their industry.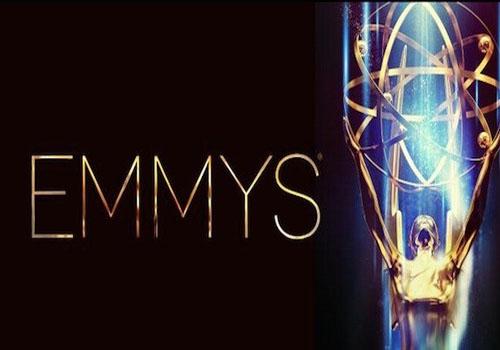 (Credit: ATAS)
The awards also represent something tangible network presidents can present to their board of directors and stockholders and sales departments to use as a tool to get more money out of advertisers. In a word, it is validation. Yet while the Emmys have shown a willingness to accept new forms of entertainment, voters still aren't quite ready to reward them…which is going to have a unique effect on big media's bottom line.
Look at Netflix (NASDAQ:NFLX) for example. While Hulu, Amazon (NASDAQ:AMZN) and others maintain a larger streaming presence overall only Netflix has really gotten a seat at the awards table so to speak. Yet for some reason, despite Netflix's success in breaking through with nominations, its programming can't take the big prize and that's an area the traditional networks still hold a huge advantage in.
This year Netflix had 31 nominees and seven of them translated to victories…but none were on the big show this week. All seven came from the creative arts categories handed out last weekend including the network's first acting win: Orange Is The New Black's Uzo Aduba (ironically that puts it one ahead in that field of AMC's four-time Best Drama champ Mad Men which has never won a acting category over its entire run).
Eventually Netflix and company will break through…in fact they have to as they will need that allure to continue signing subscribers and keeping them interested year round. Remember, viewers don't have the ability to drop specific cable channels, but they can easily drop a streaming service. Boasting your network has the Emmy winner for Best Comedy or Drama is a big selling point to keep audiences and while Netflix has come close it keeps getting the proverbial football pulled away.
Investor Analysis
From an investing point of view Netflix's inability to win any of the major prizes should put a few things into perspective. Namely that while streaming media is the sexy new kid on the block and clearly cutting into cable's dominance it still isn't where people think it is at the moment. It's an alternative…not a catch all. Regardless, the rise of streaming media has clearly created a ripple effect in the cable market. Just as cable was the golden child taking the spotlight off the broadcast networks, streaming has in turn stolen the attention from cable. Networks are now trying different things to get noticed and judging by Monday's results, none are working.
Take HBO (a subsidiary of Time Warner (NYSE:TWX)) for example, which this year led all networks with 99 nominations and came away with 19 trophies, three in the major categories. Those numbers could have been higher had HBO not submitted True Detective as a drama and instead as a mini-series. The show likely still would have not only gotten all 12 of its nominations, but it would have probably gotten one or two more and won more than the five it did (of which only one came from the bigger categories).
Investors in Time Warner know HBO is right now one of the company's crown jewels and a large part of the success is because of the success of True Detective and Game of Thrones. Yet the road to that success was previously paved with shows like Boardwalk Empire, The Newsroom and even True Blood which all are ending this year. That leaves Detective and Thrones as the sole remaining established dramatic original series on the network (and Detective will return with a whole new cast and storyline).
HBO, in an attempt to prove that despite those exits it was still a big time power player (which for the record nobody was ever doubting), decided the "mini-series" category wasn't suitable for Detective and decided to submit it as a drama series. The end result was a one-sided beat down that saw Breaking Bad almost completely run the table during its victory lap. It was an unnecessary risk for the network that ended up cannibalizing itself.
As a result of the category shift it took votes away from Thrones and nominations away from Boardwalk. Next year would have been the time to take that type of chance. Showtime and Netflix both tried something similar with shifting drama Shameless and dramedy Orange Is The New Black into the comedy categories. Yes…because a show that put its lead character in jail for child endangerment for a large part of the season and a show set almost entirely in a prison are always good for laughs. Again, like with Detective, it worked in securing nominations, but not where it counts: in winning.
Meanwhile, of the 20 "major" awards handed out on the live telecast, over half actually came from the broadcast networks. CBS, ABC (NYSE:DIS) and PBS combined to win 11 times including four of the five top comedy categories. In fact CBS placed second in terms of overall nominations with 47 and of those earned 11 victories, five of which were in the major categories. It just goes to show that while cable and streaming have a solid stranglehold on drama, like the rest of the industry, finding and sustaining a new comedy is hard for them as well.
Cord-cutting may be the rage, but audiences (and Hollywood power players) are still fans of traditional old-school media…they just want to watch it in a more convenient and mobile way. HBO's massive success of HBO Go proves that theory as it takes the content of a cable network and presents it with the availability and ease of a streaming service, all while still getting the consumer to pay a premium price as they can only use the app if they are a subscriber.
The Emmys are not perfect, but they are a barometer of how the industry is currently thinking at a certain point of time. Eventually the industry will learn they need to adapt to viewers' preferences or their audience will go elsewhere, but for now they still have enough clout and hardware to keep things status quo. Remember that before you invest in any of these networks as your voice matters and if you're a stockholder they have to listen or else you'll find another network that will...in more ways than one.
Disclosure: The author has no positions in any stocks mentioned, and no plans to initiate any positions within the next 72 hours.
The author wrote this article themselves, and it expresses their own opinions. The author is not receiving compensation for it (other than from Seeking Alpha). The author has no business relationship with any company whose stock is mentioned in this article.