I believe Glori (NASDAQ:GLRI) is a failed VC investment pushed onto the US stock market that is clearly worthless. Now with a "last ditch effort" broker promotion, a large amount of stock seems to have been unlocked as founding investors seemingly have no other option out of this financial disaster. GLRI originally received MEOR based "technology" given to them for virtually nothing by an institute in India that developed it in the late 1990s, based on concepts in use since the 1920s. GLRI's failed "AERO" technology has generated just ~$8.5m of TOTAL revenue over the past 6 years with -$70m in total losses1, making the current $255m valuation completely absurd.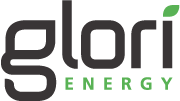 (picture credit Glori)
After failing to IPO for nearly a year despite "free money" market conditions, GLRI used the option of last resort: a reverse merger with a Chinese connected shell company. Now, through a combination of attending 11 conferences in just 6 months while multiple bottom-rung investment banks initiate wildly bullish research reports, GLRI seems to have triggered unusual insider lockup terms based on GLRI stock price. As a result, I estimate there is a large amount of selling volume to be sold by insiders who have very low cost stock, and should GLRI stock ever increase in price the selling will likely accelerate - effectively putting a lid on potential upside for the stock.
In an optimistic case I estimate GLRI stock is worth a maximum of $2.08 per share for -76% downside. However, I believe the toxic combination of debt and continued value destruction will result in GLRI's eventual bankruptcy as recently happened to direct peer "Luca Technologies", which apparently wiped out investors when it declared bankruptcy last year.
GLRI's "Technology" Is a Commercial Failure and I Believe Is Worthless
"MEOR has been looked at for decades; none of the reputable scientists back it. There have been no validated results other than lab tests in tubes2."
Journal of Petroleum Technology
The broad concept of Microbial Enhanced Oil Recovery or "MEOR" has been around for 60 years with the idea dating back to the 1920s. The basic concept is that by injecting nutrients or microbial soup into oil fields, production can be increased. Based on GLRI's website description of their AERO offering, it appears to clearly be a type of MEOR given the extensive discussion of using microbes to ehance oil recovery.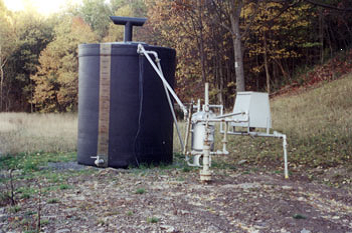 (picture credit 10/2006 GLRI and Terracon presentation: "MEOR Case Studies")
An important impediment to MEOR adoption however is oil companies typically try to kill the bacteria in the well using biocides, as bacteria can foul or clog a well while causing casing and equipment corrosion issues. Getting the pH balance perfect can be incredibly difficult while corrosion and wells clogging can occur. To make it worse, each and every well is a unique situation that must have the application custom tailored so the probability of a mistake can be very high. This is likely why, despite 80+ years of effort including major oil companies and over 400 MEOR field tests in the US alone, MEOR has <1% market share of the Enhanced Oil Recovery Market and has never gained serious traction.
"MEOR is still often associated with promoters promising better oil production by dumping molasses into wells," says JPT Online, the official publication of the Society of Petroleum Engineers. Though the reality may be "more hit or miss," even where MEOR seems to have worked, it's essentially impossible to prove - or reliably repeat. 3
GLRI seems to claim their AERO version of MEOR is unique and different but I think their claims simply further emphasize my point: if there is some unique benefits or qualities, why has it been a commerical failure leaving GLRI unprofitable and unable to cosistently sell material amounts of their AERO product?
GLRI originally received their first MEOR "technology" from the Energy Research Institute (TERI) of India in the late 1990s/early 2000s, which in 2005 apparently gave it to GLRI for nothing other than a small amount of equity. "We have given them our technology but not charged anything," said TERI's CEO, Rajendra K Pachauri. "Once they make their money, we will get our returns." 4 GLRI now claims their current product is based on the statoil relationship but GLRI has never made material profits off their AERO MEOR product, and I suspect, never will.
Long thought of as "snake oil" admits Glori Energy's (GLRI: Nasdaq) own CEO, Stuart Page, GLRI has been working on its version of MEOR since 20055. GLRI "estimate(s)" it commercialized its current version of MEOR, called "AERO," in May 20106 and I estimate it has generated barely $8m in total revenue from AERO since then. In just the last few years GLRI has gone through multiple Chief Technology Officers while even co-founder Jack Babcock appears to have distanced himself from GLRI's operations as well.
Why Has GLRI Been Such A Failure At Getting Traction With Customers?
Unsophisticated investors might think GLRI is a technology company but, curiously, GLRI seems to invest only a tiny amount of money into R&D. In fact, according to capiq GLRI has spent just $8.4m on R&D over the past 6 years (total) which is similar to the amount spent just on stated executive compensation!

(chart built by me using SEC filings)
Most interestingly, the $8.5m they spent on R&D is also dwarfed by both GLRI's "SG&A" and their operational expense. To put this in context, Exxon Mobil (NYSE:XOM) alone spends ~$2b each year on R&D.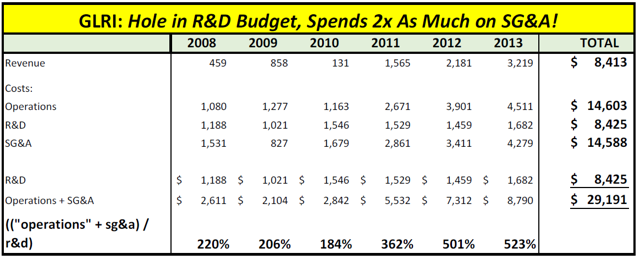 (chart built by me with SEC filings)
How is a company that spent $8.4m on R&D and generated barely that amount in TOTAL revenue since 2008 possibly worth nearly $300m?
How can a company like this possibly compete with competitors such as Halliburton (NYSE:HAL), Schlumberger (NYSE:SLB), DuPont, BP (NYSE:BP), Baker Hughes (NYSE:BHI), and virtually every other large energy company on the planet who either have or are tinkering with various kinds of enhanced oil recovery?
Furthermore, GLRI claims to owning IP are weak at best. In April 2011 GLRI was granted license to three Statoil (OTCPK:STOHF) patents. However one of the patents seems to have already expired the month prior7 to the deal (thanks Statoil!), another patent doesn't even appear directly related to MEOR8, while the last patent expires 11/3/2020. In fact, Statoil's relationship with GLRI is so (not) important I could find no mention of GLRI on Statoil's MEOR page.
If you assume GLRO's "AERO" version of MEOR is a viable concept and GLRI will beat out larger competitors with more money, the addressable market for AERO and MEOR seems much smaller than you might think. Previous studies indicate only 27% of oil fields could even be candidates for MEOR9 while Dupont uses strict minimum criteria for when and where MEOR can be applied. A study done by Brown and Vadie10 showed only 8 of 15 wells showed a positive response to MEOR. Furthermore, MEOR competes with all the other Enhanced Oil Recovery options from Co2 to surfactant chemical floods.
Even if AERO is a profitable concept, I highly doubt it will be effectively commercialized by a company spending tiny amounts on R&D after getting their "technology" virtually free from an Indian institute who developed it decades ago. MEOR has been around for decades, GLRI has been out touting their "technology" for many years and if what they had was truly a revolutionary type of MEOR as they claim, I believe large oil companies would already be paying them handsomely as long term, recurring customers.
GLRI's failed IPO, investor options running low….
"Getting the oil industry to accept microbiology as a way to improve oil recovery is probably more difficult than getting investors to see it."
GLRI CEO, Stuart Page (~2:35)
Not surprisingly, GLRI founding investors have struggled to convince other investors to their GLRI equity so they can exit this investment. GLRI filed for IPO in early 2012 and I presume would have attempted to sell the business when evaluating options for exiting this investment. Since no acquisition occurred, this implies to me there was no interest from strategic acquirers.
Despite markets globally having gone up in essentially a straight line, GLRI was rejected from the public markets and forced to withdraw their application for IPO in 2012. With failure to generate material revenue, founder and multiple CTOs having left, struggling to maintain investor interest and capital while an IPO now failed I believe original GLRI investors must have realized they were trapped in this commercial failure and facing the potential reality of a complete wipeout…
Symbolic representation of the financial situation of GLRI's original investors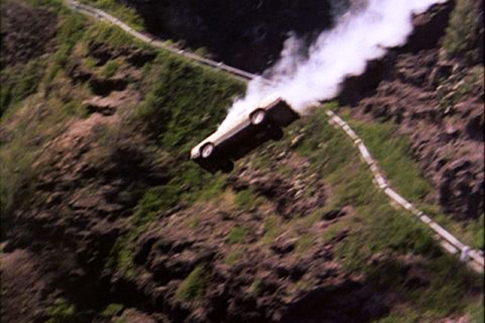 (picture credit to EliteDaily)
With few options left GLRI turned to the option of last resort and reverse merged with a blank check company tied to questionable Chinese investors. The sponsor and management team of the SPAC was "Infinity Group", a Chinese-based private equity fund founded by China Development Bank ("CDB"), an arm of the Chinese government, along with a large Israeli conglomerate, IDB Group. This was a shotgun marriage coinciding with the impending expiration of the Infinity SPAC, an event that would have required the SPAC directors to forego large bonuses tied to the completion of an acquisition.
I encourage you to dig deeper but for example, investors in the Infinity SPAC included Infinty SPAC director Mark Segall. Segall had also been a director of accused fraud Greg Manning Auctions (GMAI: Nasdaq)/Escala Group (ESCL: Nasdaq) from 1999 until June 2007, several months after Escala's Spanish subsidiary collapsed and filed for bankruptcy.
According to Infinity's SEC filings, Infinity's stated purpose was to try to acquire a company in Canada, Europe, Africa or Israel and use its sponsors' connections in China to build up its business there. Given GLRI does not fit into this stated plan, I assume Infinity would have had no interest in doing a reverse merger with GLRI until the last minute when Infinity's deadline for completing a reverse merger was rapidly approaching. The motivation to get a deal done could have been related to the more than a million dollars in fees and reimbursements Infinity's officers, directors, consultants and advisors would forgo and/or be on the hook for if a deal didn't happen. Infinity's officers and directors also stood to gain millions in cheap shares and warrants if a deal was completed. So, even though GLRI didn't appear to meet Infinity's stated criteria, with time running out and money on the line Infinity became flexible.
On March 17, 2014, the reverse merger between the SPAC and Glori closed. On April 15, 2014, Infinity changed its name to Glori Energy and was suddenly listed on the NASDAQ without the scrutiny of a traditional IPO even though the market had rejected GLRI's IPO less than two years before. With GLRI now publicly traded what comes next?
Multiple Brokers Promoting GLRI Stock Appear to Have Now Unlocked Insider Shares for Potential Sales
GLRI has a very "interesting" lockup for the founding investors that is curiously based on GLRI's stock price:
"Notwithstanding the foregoing, in the event the sales price of Infinity Corp.'s shares reaches or exceeds $9.60 for any 20 trading days within any 30-trading day period during such one year period, 50% of the Founder Shares shall be released from the lock-up and, if Infinity Corp.'s share price reaches or exceeds $12.00 for any 20 trading days within any 30-trading day period during such one year period, the remaining 50% of the Founder Shares shall be released from the lock-up."
Very interestingly, almost immediately after GLRI started trading GLRI began attending a wave of conferences and multiple "bottom rung" banks and brokers began initiating coverage on GLRI stock with wildly optimistic estimates that seem to me to be based on very little.
I was particularly surprised to see GLRI teaming up with the extremely "questionable" SeeThru equity. SeeThru equity appears to be run by Benjamin Wey's former partner Amit Tandon and brother A.J. Tandon. Benjamin Wey was notorious for his involvement in the wave of Chinese reverse mergers and his offices were searched and investigated by the FBI in 2012. SeeThrough equity initiated on GLRI 6/9/14
FBR & Co. Initiated coverage on GLRI 7/16/2014 with "buy" recommendation. Maxim Group also initiated GLRI at a buy on 4/14/14 based primarily on AERO. Baird rated GLRI a buy 4/22/2014 despite having this to say:
"Glori's AERO system has not been tested on the oil fields it will acquire. If Glori's AERO system does not work as intended, it could have to sell the oil fields or continue to produce oil without enhanced recovery rates, lowering expected returns. Additionally, AERO has been utilized on a limited number of oil reservoirs, which provides limited information about the effectiveness of the technology."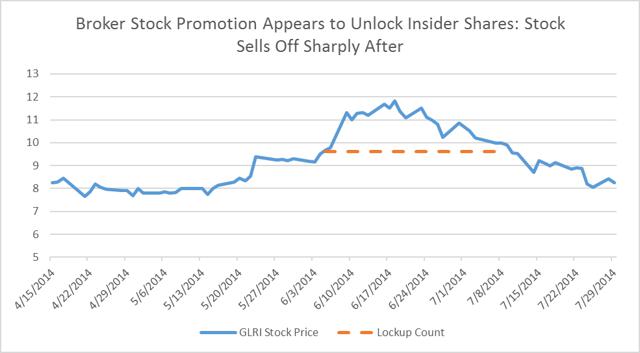 (chart built by me using my estimates from public documents)
The broker promotion seems to have been successful in that GLRI traded for 20 days above the critical $9.60 price level necessary to unlock the original investors' shares.
Also of note, GLRI claims their AEOR technology takes many months before results are apparent and the results from their latest venture shouldn't have decisively (failed) results until mid-2015. This potentially leaves plenty of time for promotional press releases, insider sales and continued equity raises, all before any definitive proof of concept supported by objective and independently verified research could be available.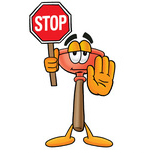 How Much Selling Volume Could Hit GLRI?
I see an interesting dynamic at play here among GLRI insiders because the amount of stock potentially for sale (~85% of GLRI's shares are held by VCs and insiders) is so large relative to the daily trading volume - this creates a game of musical chairs for insiders trying to get out of the stock. This creates the incentive for insiders to sell their stock aggressively so they are not last in line if an avalanche of selling implodes the stock price.
Do you want to be a buyer in front of an avalanche of supply coming to market?
I estimate the previously trapped VC investors and the new SPAC crew have ~26m shares. Given many of these investors seem reluctant to give more money to GLRI based on minimal investments in follow on rounds, the fact that their cost basis is low and that the last person to sell could be the worst off, I expect these insiders are very anxious to sell their stock.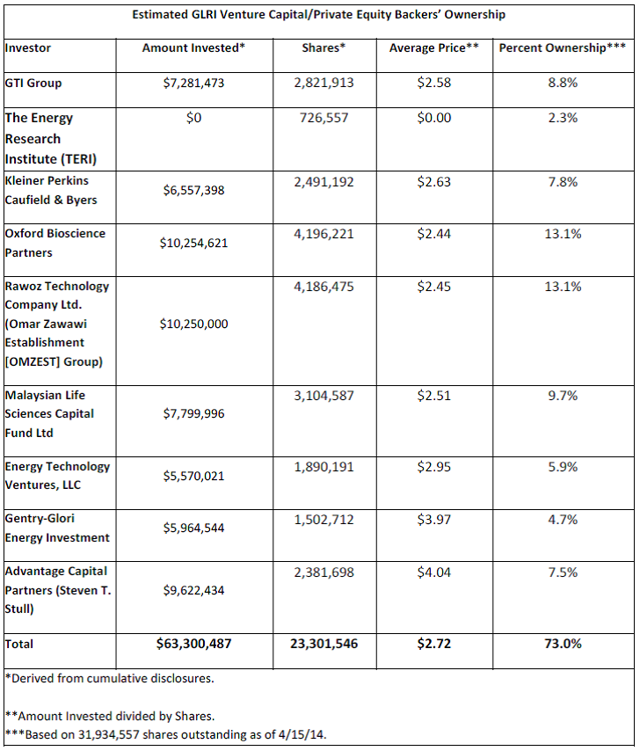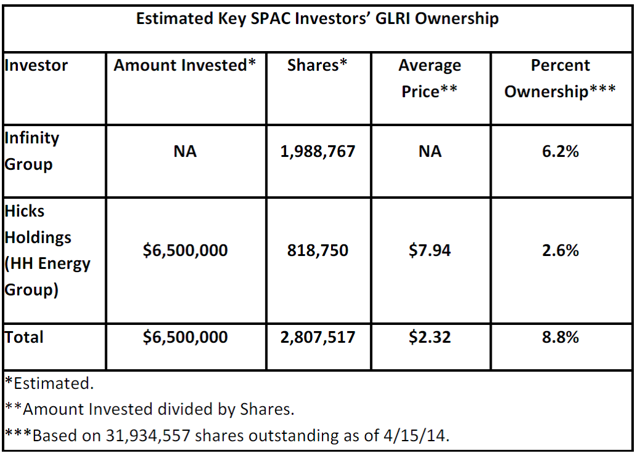 (charts above built using my own estimates sourced from SEC filings)
If all these potential sellers were even a full 50% of total daily trading volume of ~120k shares per day, it would take them 216 trading days of hammering the stock to exit their investment. I would also point out that this investment in GLRI is a tiny piece of most of these firm's portfolios and their cost basis is generally a tiny fraction of where GLRI trades now so that a sale even at prices much lower than today's price would still be very profitable for them.
For current GLRI shareholders I view this is the equivalent of being trapped in a burning car - I believe GLRI is nearly worthless so there is no obvious way for insiders to get out other than aggressively sell their stock as soon as they can.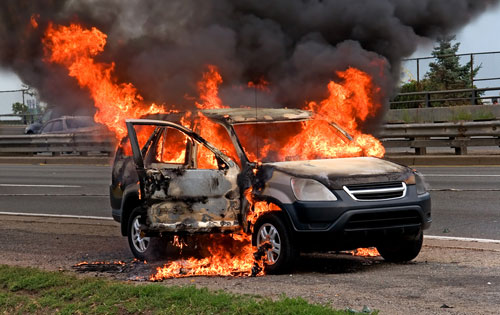 (picture credit to Honda motors)
GLRI's "New" Strategy of Oil Field Acquisitions: Past failure and Already Having Issues (again)
With AERO and MEOR's commercial failure already well established ($8.5m in total revenue over last 5 years with more than $50mn of capital invested) GLRI has tried to keep this going by shifting gears into developing oil fields as a new business line. The most interesting part of this whole story is that it appears to me GLRI has already failed at developing its own oil fields with its AERO in the past.
GLRI initiated an important test of their AERO MEOR in May 2010 which involved eight wells in the Stirrup field in southwest Kansas. GLRI claims to have seen production gains, but most of the gains came from a single well and data on the other wells is not clear to me. Yet even those involved in the project aren't sure the gains were from AERO.
Brad Bauer, exploitation manager of Merit Energy, GLRI's partner on the project says "To the best of our ability, through a very careful look at the current projections and what it was doing when the project started up, we feel the most likely explanation for the impact on Well 12-2 is MEOR." 12 The feels!
In the wake of the stirrup project, CNN Wire wrote that Page said GLRI "plans to announce its first commercial partnership next week with a smaller U.S. oil company" and that "a deal with a big firm could be on the horizon."13 A week later on July 25, 2011, GLRI did not announce any "partnership," but it did announce the acquisition of an oil field in Kansas from an unnamed seller at an undisclosed price. Dubbed the "Green Field Project," GLRI said the acquisition would allow it to further demonstrate and optimize its technology in a controlled setting.
GLRI's SEC filings reveal the "seller" was Merit Energy, which had worked with GLRI on the Stirrup field project. If GLRI's AERO technology worked so well why did Merit sell them these properties instead of just buy AERO from GLRI and keep the fields for themselves?
Instead, Merit actually gave GLRI the Green Field property, also known as the North Etzold field, in October 2010 for "nominal" consideration. The field consisted of 14 shut-in wells, which GLRI started recompleting in the first quarter of 2011.
GLRI stimulated two of the recompleted wells with water injection and after three months began to apply AERO. GLRI discloses the "primary production well" showed a 45% production increase but seems to have failed to give a baseline production figure, or any details at all about the other well it recompleted. GLRI continued recompleting an undisclosed number of wells and in September 2012 acquired the adjacent South Etzold Field from Merit, which consisted of four shut-in wells, "for similar consideration plus $85,000 cash."
But, things didn't go as planned, and GLRI tersely discloses: "response from this second effort did not prove commercially viable and thus no further redevelopment of the Etzold field was undertaken." Translation from corporate speak: This was a failure.
GLRI: Outstanding In the Field.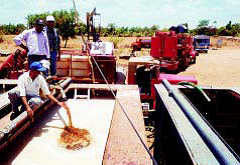 (picture credit of MEOR mixing tank: 10/2006 GLRI and Terracon presentation: "MEOR Case Studies")
In all, between January 2011 and September 2013, I estimate GLRI spent $5.2mm on the Etzold field. But, as of February 2014, it seems to me Etzold was producing just 14 barrels of oil a day. GLRI's average production costs in 2013 were estimated at $77 per barrel (though down from $127 per barrel in 2011 and $100 per barrel in 2012!).
To make matters even worse, GLRI now appears to ALREADY be facing issues with the Coke Field they JUST acquired! On the last call GLRI stated they have experienced a rash of maintenance issues at the Coke Field "almost immediately after they took over the field". These issues were apparently related to the pumps, tanks and other field equipment and surprised GLRI shareholders with incremental cost. Not off to a great start! Oops!
Big Oil Companies Have Tried GLRI's Product. Now Focusing on "Proven Processes" Instead?
Denbury Resources (DNR: NYSE) is one of the big boys who tried GLRI's process but apparently decided to pass. "We look at a lot of different things and talk to different folks," said Denbury spokesman, Jack Collins. "Our focus and our core business is CO2-enhanced oil recovery," adding "The CO2 process is a proven process." 14 In addition to Denbury, GLRI has named other large oil companies as past customers including Conoco Phillips (NYSE:COP), Plains E&P, and NRG Energy. Despite these past customers, GLRI has still been unable to produce material revenue, indicating to me these customers did not believe it economic to use GLRI's offering in material size across their oil fields.
GLRI also admits in its SEC filings it is not possible to predict if AERO MEOR will work ahead of time, and as experience has shown, even if AERO MEOR seems to "work" on one well, there's no guarantee it will "work" on another well, even in the same field. There doesn't seem to me to be any consistent, cold, hard, scientific evidence that it works at all! Maybe it doesn't…
Is it possible that AERO MEOR well clogging issues have been a problem in the past? Either from microbe issues or iron sulfate? Have there been H2S issues? Furthermore, if the Ph balance is off that could interfere with the injection process, has this ever been an issue in the past? In my opinion, GLRI does not seem to offer enough transparency or share enough well level data for shareholders to make informed decisions.
GLRI's Changing Claims on AERO Potential Effectiveness?
It seems to me that GLRI's claims about its MEOR technology have changed over the years. At the time of GTI and Kleiner Perkins' initial $10mm investment in 2007, GLRI claimed it could treat wells "so that companies could produce up to 200% more oil."15 But, now GLRI says by its count it has seen an average increase of 62% in 12 projects again without a baseline production figure. Where is the details on all the fields AERO has been deployed on both good and bad? How is this superior or cheaper to a surfactant flood or any of the establish methods that compete (and dominate) GLRI's AERO offering? Where are the independent head to head comparisons?
In my view, GLRI discloses almost no details about any of these projects, and it's unclear to me if the 62% number includes projects where AERO didn't work. Of the two projects GLRI does disclose, the most pivotal and recent, the Etzold field, seems to me to have been a failure. About the other project, the Stirrup, GLRI echoes the comments of its partner, Merit Energy, saying only that it "believes" the incremental oil recovered was due to AERO. But, it doesn't know for sure.16
Now, estimates of the impact of GLRI's product seems to be back peddling even from its 62% number. In a 7/16/2014 report from FBR & Co., analyst Megan Repine writes, "Glori estimates production uplift of 30% - 60% after six months of implementation."17 Thus analysts appear to be cutting their estimate of the effectiveness of AERO yet again, this time by 44% at the midpoint.
GLRI's SEC filings say "the AERO System may recover up to 9-12 percent of the oil that remains trapped in a reservoir after the application of conventional oil recovery operations." In a comment letter to GLRI, the SEC took issue with the 9-12 percent number saying by its calculations GLRI's number could be no more than 5 - 7 percent.18
GLRI also claims incremental production costs are $6 - $10 per barrel. But the SEC, using GLRI's data, calculated incremental costs of $17 per barrel. 19 Why are GLRI's estimates consistently so far off?
GLRI also initially said in its SEC filings it believed its technology was applicable to 50% of the world's oil reservoirs. When first challenged by the SEC, GLRI reduced the amount to 46%. But, when challenged further, GLRI dropped the assertion altogether.
GLRI has touted contracts with many big name oil companies. In January 2012, GLRI announced a deal with Petrobras. In February 2012, GLRI trotted out a deal with Petroleum Development of Oman ("PDO"). In June 2013, GLRI CEO Page said, "We expect to be working with Lukoil in the very near future,"20 yet I still see no such announcement.
GLRI's Last Hurrah: Attempts to Change into E&P Company with Coke Field Acquisition
The entire claim of GLRI's business model seems absurd to me. I have a hard time believing GLRI's claim that MEOR is not known in the oil and gas industry and is not factored into oil field sale prices when there have been hundreds of field tests in the US alone while the concept has been in discussion for nearly 100 years (no typo).
However, with AERO still not generating any profits I believe GLRI has made a last ditch effort to reinvent the company in order to attract the capital necessary to keep paying their bills.
In March 2014, three days before the closing of its reverse merger, GLRI agreed to pay $40mm to acquire the Coke oil field and three leases in the Quitman field (together the "Coke Field Assets") in Northeast Texas from Petro Hunt for $42mm ($24mm in debt, $2mm in convertible stock, $16mm in cash). The Coke Field Assets are described as covering 2,446 acres with net proved developed producing oil and natural gas reserves of 1,749 MBoe (96% oil and 4% natural gas). For the month ended December 31, 2013, the average net daily production was 506 Boe per day from 28 wells. 58% of the OOIP has been produced, an extremely high level given that GLRI claims only 1/3rd of the oil discovered in a typical reservoir is recoverable with conventional production technology.
The seller, Petro-Hunt, seems to have paid just $80mm for the Coke and Quitman fields along with 3 other major oil fields and 31 other minor fields in 1995. As of December 2013, the Quitman wells were producing more than 97% water while the Coke fields were producing more than 99% water. Proved reserves fell by 25% as of 12/31/13 from 12/31/12. Proved developed fell by 5%. Proved undeveloped disappeared. Coke has no undeveloped acreage.
Coke produced 189,000 barrels of oil (equivalent) in 2013 vs. 201,000 barrels of oil (equivalent) in 2012, a decline of a little over 6%. (One productive well was drilled in 2012; none in 2013.) Coke's average oil sales price increased 5% in 2013 to $90 per barrel from $86 per barrel in 2012, so revenue was about $16mm in 2013, flat with 2012.
Coke's 2013 direct operating expenses were $8.568mm and severance tax was $753,000, which equates to about $49 per barrel. For 2012 direct operating expenses were about $7.921mm and severance tax was $740,000, which equates to about $43 per barrel.
So based on pro-forma numbers I estimate, GLRI wouldn't have been profitable in 2012 or 2013 even with the Coke field assets. But, it does give them revenue and the incremental debt and equity didn't cost the executives anything personally. However, it's unlikely GLRI will ever recoup its investment in the Coke field. Note that GLRI estimates their base case return for the field is ~8% return but the debt they used to fund it costs 11-12%21 (not including fees) and cost of equity is higher than debt, so unless AERO is more effective than a surfactant chemical flood or other traditional EOR technique, this project could be enormously value destroying. Furthermore, this debt has required cash flow sweeps, financial covenants and restrictions along with potential rate increases based on LIBOR which could all negatively impact the stock.
Even if GLRI does nothing and 2012 - 2013 trends continue (i.e. production declines 6% annually, direct operating costs increase 8% annually, severance tax rate remains 5%, oil prices increase 8% annually), the terminal value of the Coke field assets (i.e. when direct operating expenses plus severance tax exceed revenues) is $29.5mm in 2021.
Below you can see my estimates

Of course, GLRI doesn't plan on doing nothing, so costs appear to be headed even higher. Needless to say if GLRI adds $6-10+ per barrel of costs for AERO that doesn't "work," GLRI is simply digging a financial grave faster and deeper.
No wonder GLRI has targeted mid-2015, over a year after acquiring the Coke assets, to complete the analysis, build out of modest-size plastic tanks filled with liquid fertilizer standing next to water injection wells and provide well data. Time during which insiders or original investors are not necessarily restricted from selling their stock and during a time GLRI has said they are actively looking for acquisitions which could require more capital in the form of dilutive stock sales.
The King of Plunge: "GLRI is a Long-Term $0!"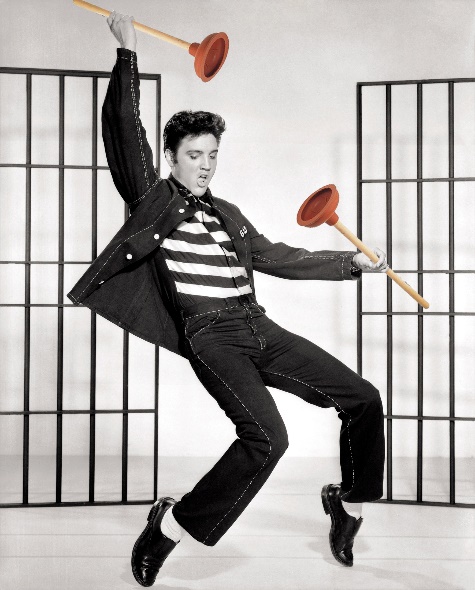 (Picture done by me)
But GLRI Has Some Credible Investors?
Some of the specific individual investors (not firms) that are associated with the Glori deal have a history of failure, including Al Gore -- many of Gore's "green" investments at Kleiner Perkins have been complete flops
Subsequent Glori capital raises have been "down rounds" where capital was raised at lower valuations -- this is a big red flag in the VC world
Several of the original Glori investors were offered the chance to "re-up" on their investment in follow on rounds by injecting more capital and declined that opportunity, making only tiny investments. Kleiner Perkins, for example, only invested $500,000 in Glori's most recent capital raise, a mere 2.5% of capital raised in the round. This suggests to me Kleiner preferred to suffer dilution rather than inject more money into Glori (I don't blame them).
Luca Technologies is a comparable business to Glori and recently filed bankruptcy after failing to IPO in 2012. Like Glori, Luca received a vast sum of VC money -- $100 million -- yet ultimately produced little revenue. Glori's IPO also failed to take off around the same time despite the attempted offering occurring in a raging bull market.
Will Glori follow in Luca's footsteps and declare bankruptcy in the near future?
GLRI's Investors and the "Al Gore Connection"
GLRI co-founding investor, GTI Capital Group (formerly known as Global Technology Investments), was founded in 1996 by Michael "Mickey" Schulhof. Schulhof started GTI around the time of his retirement as CEO of Sony America apparently to cash in on the tech bubble of the late 1990s. Since that time, GTI seems to have morphed into a more diversified investor focused on India. GLRI appears to be GTI's only oil and gas E&P-related investment.
GTI is still run by Schulhof, while apparently Schulhof's son, Jonathan, is a managing partner of GTI, and both Schulhofs are directors of GLRI.
In the late 1990s and early 2000s, Michael Schulhof and Joe Lacob were both directors of Sportsline.com (OTCPK:SPLN), a hot internet IPO that crashed and was purchased by Viacom in 2004 at an implied market value of $65mm.
GLRI disclosures indicate GTI has invested about $7.3mm in GLRI and owns about 2.8mm shares of its stock, or about a 9% stake at an average cost of about $2.58 per share. (GLRI's other co-founder, The Energy Research Institute ("TERI") of India, owns 726,557 shares, or 2%, apparently received in exchange for donating its technology.)
GLRI announced its first round of funding in 2007, raising $10mm from GTI ($6mm) and Kleiner Perkins Caufield & Byers ("KPCB") ($4mm) at the post-public price of about $3.27. Golden State Warriors' majority owner, Joe Lacob, who was at KPCB at the time, was responsible for the investment.
Most of Lacob's investments for KPCB appear to have been in the life sciences or digital technology sectors. Lacob's track record in oil and gas includes another questionable company described as "snake oil." Terralliance planned to send low-flying jet fighters over large tracts of land to find oil. KPCB bet "a whopping $93 million on Terralliance, a sum that may be the storied firm's largest venture investment ever," wrote Adam Lashinsky for Fortune in 2010. KPCB appears to have invested a total of $6.6mm in GLRI's "snake oil" and has about a 7.8% stake at an average cost of about $2.63 per share.
In what seems like more than a coincidence, KPCB's initial investment in GLRI came just before former Vice President Al Gore joined KPCB and a few months before Gore shared the 2007 Nobel Peace Prize with TERI's CEO, Pachauri (who was also chair of the U.N.'s Intergovernmental Panel on Climate Change ("IPCC")).
KPCB's push into "green energy" (AERO is marketed as "green" because it uses microbes and does not necessarily require drilling new wells) coincided with Al Gore's arrival. Unfortunately, according to The Wall Street Journal, as with Terralliance, many of those investments turned out to be duds or worse.
"Success has proven elusive even for the smartest guys in the solar-heated room. Five years after Al Gore joined the prestigious venture-capital firm Kleiner Perkins to back environmentally correct companies, the collaboration has yielded few successful exits for Mr. Gore and his partners, along with some spectacular disasters." 22
GLRI's second financing round reported in October 2009 was a "down round," raising a disappointing $8.5mm of a planned $14.5mm from Oxford Bioscience Partners ($4.25mm) and Rawoz Technology Company ($4.25mm) at a post-public price of about $1.60.23 Oxford is a Boston-based life science investor reported to have been struggling at the time in the wake of the financial crisis. Matthew Gibbs is Oxford's partner responsible its investment in GLRI. Gibbs is also a director of GLRI. Gibbs and KPCB had previously teamed up in Luca Technologies, which also planned to use microbes to stimulate fossil fuel production, in this case methane from coal beds. Luca raised $100mm in venture capital funding but had just generated $7.3mm in revenues in three years as of the end of 2011. After being rejected by the market in an attempt to do an IPO 2012, Luca filed for bankruptcy in August 2013.
Rawoz is affiliated with Omar Zawawi Establishment (Omzest) Group, an Omani-based holding company. Including subsequent financings, Oxford and Rawoz would end up investing a little over $10mm at an average cost of about $2.45 per share. Oxford discloses a 14% stake in GLRI, and Rawoz would appear to have about a 13% stake (based on cumulative disclosures).
By mid 2011, GLRI raised another $7.5mm at $1.60 - the same price as two years earlier - this time led by a $3mm investment from the Malaysian Life Sciences Capital Fund. GTI and KPCB kicked in another $1mm and $2mm. Including subsequent financings, Malaysian Life Sciences Fund invested about $7.8mm at an average cost of about $2.50 per share, which translates to about a 10% stake in GLRI.
In July 2011 with less than $1mm in revenue during the first half of 2011 and I believe needing a vote of confidence from someone with credibility, GLRI announced a $1.5mm investment from Energy Technology Ventures, a newly-formed $300mm VC fund set up by GE, NRG Energy and Conoco-Phillips. Energy Technology Ventures planned to invest in 30 venture and growth-stage companies "focused on the development of next-generation energy technologies," implying an average investment of about $10mm. So, Energy Technology Ventures' "endorsement" of GLRI amounted to 15% of its planned average investment size.
Energy Technology Ventures also lent GLRI $1.5mm for 1.5 years at 8% in the form of a convertible note, possibly counting on being paid back in stock if the IPO "worked" (i.e. went higher) or from the proceeds if it didn't. Instead, Energy Technology Ventures wound up ponying up a total of $5.6mm into GLRI as GLRI's VC group tried to salvage their investments. Today Energy Technology Ventures appears to hold about a 6% stake in GLRI at an average cost of about $2.95 per share.
With a planned IPO heating up since first filing in October 2011, GLRI announced raising another $20mm in January 2012 at a post-public price of about $3.75 "led" by new investors Gentry Venture Partners and Advantage Capital Partners. In reality, however, the investment round was headed by existing investor Oxford and consisted primarily of GLRI's other VC investors.
Oxford Bioscience put in $4mm. Rawoz and Malaysian Life Sciences Capital Fund put in $3mm. Energy Technology Ventures chipped in $2.6mm (in cash plus interest owed), and KPCB and GTI were good for a whopping $500k and $100k. Gentry and Advantage bellied-up to the table with $3.4mm each.
Gentry's founder and managing partner is Larry Aschebrook. Including subsequent financings, Gentry invested $6mm in GLRI at an average cost of about $4 and holds about a 4.7% stake.
Advantage is a $1b, New Orleans-based venture capital and small business finance firm "focused on providing growth capital and other investments supporting state and local economic development efforts." Advantage has invested a total of $9.6mm in GLRI at an average cost of about $4 per share and holds a 7.5% stake.
[Note: Ownership percentages based on 31,934,557 shares outstanding as of April 15, 2014.]
Now Kenneth E. Nimitz, the Senior VP of operations appears (per CapIQ) to have served as Regional Vice President for the Americas (North & South America) at Neptune Marine Services Limited from June 2010 to January 31, 2012.
Neptune Marine Services appears to have been a horrific investment for shareholders judging by the chart below from CapIQ.

Dr. Ganesh M. Kishore, Ph.D. a member of Science Advisory Board, Chairman of Risk Committee, Member of Corporate Governance and Nominating Committee and Member of Compensation Committee also appears to have been a director at Gevo since 2008 (per CapIQ) which has nearly been a wipeout for public shareholders judging by the chart below.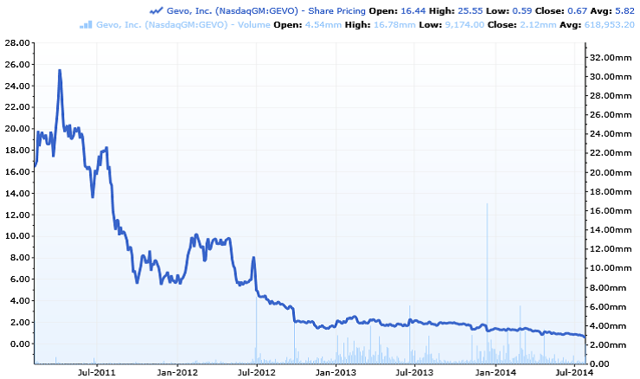 Company Response:
I tried multiple times to get in touch with GLRI. Unfortunately I was not able to get anyone there to pick up the phone. When I called the 713-237-8880 listed as GLRI's primary corporate phone number and the phone number for GLRI's cfo Victor Perez, I got two rings and then a canned voicemail for the name "Margaret". If I was a potential customer I would not be impressed. I also called all of the numbers listed for their IR department multiple times and they seem to either be "not in service" or they go straight to the same voicemail without ringing. Despite repeated attempts I was never able to get through to a live person or find any number I could call that resulted in someone picking up the phone. I do not view this as a good sign.
Optimistic Valuation of GLRI is $2.08 per Share for -75.11% Downside, Eventual Bankruptcy Likely
With understanding of GLRI's fundamentals, we can now value GLRI stock. Let us be extremely generous and assume GLRI could sell the Coke Field for the $40m they paid for it. I estimate from GLRI's fillings that AERO "technology" has generated ~$8.5m in TOTAL revenue over the last 6 years. If we generously value "AERO" at 1x the revenue it has generated in 6 years (or the total R&D invested by GLRI over the past 5 years) then AERO is worth ~$8.5m. Adding that to the $40m Coke Field value, we get total value for GLRI of $50.5m but GLRI also carries debt of $24m from the Coke Field acquisition and has ~$40m in cash they plan to buy (overpay) more oil fields with. Deducting this debt from total value and adding back cash leaves $2.08 per share of value for stockholders, or -75% downside from here. More overpriced acquisitions could quickly reduce this value - shareholders would clearly be better off if GLRI distributed the cash instead of made additional expensive acquisitions.
Put another way, anyone owning or purchasing GLRI stock are paying an unbelievable $203m for GLRI's AERO "technology" which has never been a commercial success despite many years of effort and which GLRI has spent only $8.5m in R&D on.
Most likely GLRI will continue along its long-term path of value destruction and the stock will go even lower. Given the debt they are taking on I believe the results will be unforgiving for stockholders and I expect that longer-term GLRI will declare bankruptcy, like their microbial fossil fuel peer company Luca Technologies which wiped out equity investors last year.
The entire concept of GLRI's story seems so obviously ridiculous I don't know how anyone could be interested in risking their money in this stock. Both Glori and SeeThru Equity confirm the exact same technology, services, processes and systems will be used on their own fields as customers would use. Yet GLRI's own financial results show that customers do not believe it is a wise financial decision to pay GLRI for their AERO MEOR. There are literally hundreds of companies that have been experimenting with various types of MEOR for over 80 years and the whole concept has been a commercial failure. Surfactent flooding, Co2 and other EOR techniques are dominant and there are reasons for this. Furthermore, even if MEOR was going to work it would probably not be the tiny reverse merger with nearly non-existent R&D budget that would solve it. There are many alternatives that the industry has apparently decided are superior to AERO MEOR as GLRI has failed to generate meaningful customer traction despite burning tens of millions of dollars in cash and many years of effort.
Lastly, before GLRI deserves additional capital I believe they should PROVE their AERO has value by disclosing the details of every well it has been deployed on. Both the good and the bad results are necessary for investors to make sound decisions and anything else is unfair in my view. Furthermore, GLRI needs to use surfactant, Co2 and other EOR techniques side by side with their AERO in a fully transparent manner before their claims can be believed. Until then (if GLRI doesn't go bankrupt) I believe GLRI stock is worth $2.08 at best, for -76% downside.
1 Based on -$70m retained earnings balance
2 Journal of Petroleum Technology 11/2011
3 "Rassenfoss, Stephen. "From Bacteria to Barrels: Microbiology Having an Impact on Oil Fields." (2011 November). Journal of Petroleum Technology.
4 Jain, Kalpana. "It's a mistake, but glacier melting is real." (2010, January 24). Business Standard.
5 "Rassenfoss, Stephen. "From Bacteria to Barrels: Microbiology Having an Impact on Oil Fields." (2011 November). Journal of Petroleum Technology.
6 GLORI ENERGY INC. S-1/A 6 07/02/2012
7 US patent 5,163,510 granted 11/17/1992 and expiration date 2/21/2011
8 US patent 6,546,962 granted 4/15/2003 expiration date 7/7/2020
9 Page 76
10 Brown and Vadie, 2002
11 Based on SEC accusations
12 "Rassenfoss, Stephen. "From Bacteria to Barrels: Microbiology Having an Impact on Oil Fields." (2011 November). Journal of Petroleum Technology.
13 "Boosting oil production with bacteria." (2011, July 18). CNN Wire.
14 Gopinath, Swetha. "Big Oil may be able to cut costs by thinking small." (2012, June 21). Reuters News.
15 Shieber, Jonathan. "Oil Recovery Tech Developer GloriOil Raises $10M." (2007, June 24). Clean Technology Insight.
16 INXBU SC TO-I/A 1 03/27/2014, page 121
17 Repine, Megan. "Glori Energy, Inc. Coverage Initiated)." (2014, July 16.) FBR & Co.
18 SEC EDGAR Form UPLOAD (2014, April 2)
19 SEC EDGAR Form UPLOAD (2014, April 2)
20 (6:00)
21 Based on my estimates of blended debt cost using SEC filings
22 "Silicon Valley's Green Energy Mistake." (2012, December 28). The Wall Street Journal.
23 "GloriOil raises $8.71 million in private placement." (2009, October 26). Datamonitor's Financial Deals Tracker.
PLEASE SEE MY WEBSITE FOR COMPLETE DISCLAIMER
Disclosure: The author is short GLRI.
The author wrote this article themselves, and it expresses their own opinions. The author is not receiving compensation for it. The author has no business relationship with any company whose stock is mentioned in this article.
Additional disclosure: no position in any of the other related stocks mentioned
Editor's Note: This article covers one or more stocks trading at less than $1 per share and/or with less than a $100 million market cap. Please be aware of the risks associated with these stocks.