Ever since the idea of Apple's (NASDAQ: AAPL) prospective iPad Pro sprouted, there have been several educated guesses and countless discussions over its financial feasibility, even though there wasn't any conclusive evidence to prove its existence. Yesterday, however, Bloomberg reported that Apple manufacturers are gearing to manufacture a 12.9-inch iPad Pro.
The upcoming iPad Pro is now being compared to Microsoft's (NASDAQ: MSFT) Surface Pro on some tech-forums. It may be all-powerful and might even become a financial success for Apple going forward. But there is reason to believe that the upcoming iPad Pro won't be a Microsoft Surface Pro killer.
Lack of Intel support
The biggest differentiating factor of the Surface Pro 3 is that it's basically a laptop housed in tablet casing. It comes equipped with Intel's (NASDAQ: INTC) mobile Haswell chips, which provide it ample computing power to compete fiercely with high-end laptops and ultrabooks. Also, the sleek tablet-cum-laptop offers full the functionality of desktop Windows. This allows power-users to execute strenuous computing tasks on their tablets.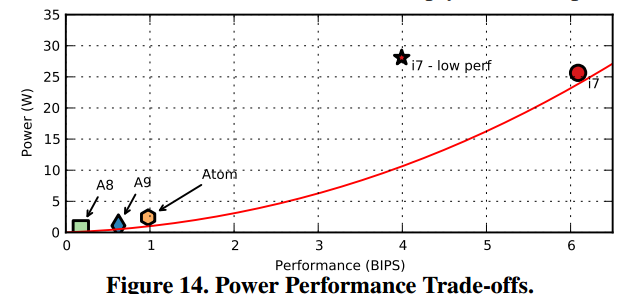 (Source: Extreme Tech)
On the other hand, Apple's iPhones and iPads currently run only on ARM chips (NASDAQ: ARMH). The Cupertino-based giant is yet to formally announce x86 and x64 support for its iOS platform. ARM-based chips are generally geared more toward power-efficiency and are substantially less powerful than Intel's Core line-up. Result: iPad users are forced to carry a separate laptop to carry out strenuous tasks like video editing or 3D rendering, while Surface Pro is capable enough to execute these tasks.
If Apple intends to enter Surface Pro's territory with an aim to cannibalize its sales, it will have to launch a similarly positioned x86-based iPad Pro. But this would require an entirely new line of iOS that supports Intel chips. This kind of exclusivity is one of the reasons why Windows RT proved to be a financial disaster in the first place. Microsoft's Surface division has lost $1.7 billion to date, owing to lackluster Surface RT sales.
Therefore, it is highly unlikely that Apple headquarters would repeat Microsoft's mistake and launch an entire new OS for just one device. This essentially means that Apple's upcoming iPad Pro will be ARM-based, and won't be able to compete with the latest Surface Pro 3 in terms of computing power.
Lack of desktop support
Another thing worth considering is that in addition to sporting a metro interface, the Surface Pro line-up offers a full-fledged Windows desktop interface. Power users can use the device like a desktop or a tablet as per their needs. This broadens the target market and caters to a wide spectrum of users. However, Tim Cook ridiculed the approach of merging a laptop and a tablet in 2012 by saying:
"Anything can be forced to converge...But the problem is that products are about trade-offs, and you begin to make trade-offs to the point where what you have left at the end of the day doesn't please anyone…You can converge a toaster and a refrigerator, but those things are probably not going to be pleasing to the user…We're not going to that party... others might from a defensive point of view."
Unless Tim Cook reneged on this statement within a span of just two years, this pretty much says that Apple's upcoming iPad Pro wouldn't sport a desktop interface. This makes financial sense because Microsoft's Surface division - including Surface Pro and Surface RT - has only hemorrhaged cash to date. But the desktop interface is unequivocally more efficient and time-saving for power-users than an iOS, Android or a Metro interface. This means the iPad Pro won't enter Surface Pro's territory, and that iPad owners will continue to require another desktop/laptop for their daily needs.
Limited apps
The Surface Pro and iPad Pro may have similar screen sizes, but there will be a wide disparity in their functionality. The Surface Pro comes equipped with a desktop version of Windows, so its users are able to run productivity and engineering software like MATLAB, Turbo C or Modelsim. In fact, Surface Pro users have access to about 5 million apps.
I explained in my previous article that Microsoft would most likely unify APIs across its Windows 9 iterations. This means developers can develop for one device, and the app will run on other devices as well - something that will further boost the software/app availability for Windows devices.
However, Apple's app store consisted a relatively paltry aggregate of just 900,000 apps last year. This essentially means that power-users and enterprise clients won't necessarily find utility in the iPad Pro as a daily computing device. This, in turn, suggests that the Surface Pro's dominance in the sleek tablet-cum-laptop segment is safe and secure.
Final thoughts
The 12.9-inch iPad Pro offers to solve several screen size-related issues for professionals - such as doctors or architects - and it may also be a better entertainment device than the current iPad Air. But the iOS platform is not yet powerful or functional enough to replace Windows/Mac OS for daily and strenuous computing needs. For this reason, it would be unwise to suggest that the upcoming iPad Pro will cannibalize Surface Pro 3 sales.
Disclosure: The author has no positions in any stocks mentioned, and no plans to initiate any positions within the next 72 hours.
The author wrote this article themselves, and it expresses their own opinions. The author is not receiving compensation for it (other than from Seeking Alpha). The author has no business relationship with any company whose stock is mentioned in this article.