[click to enlarge images]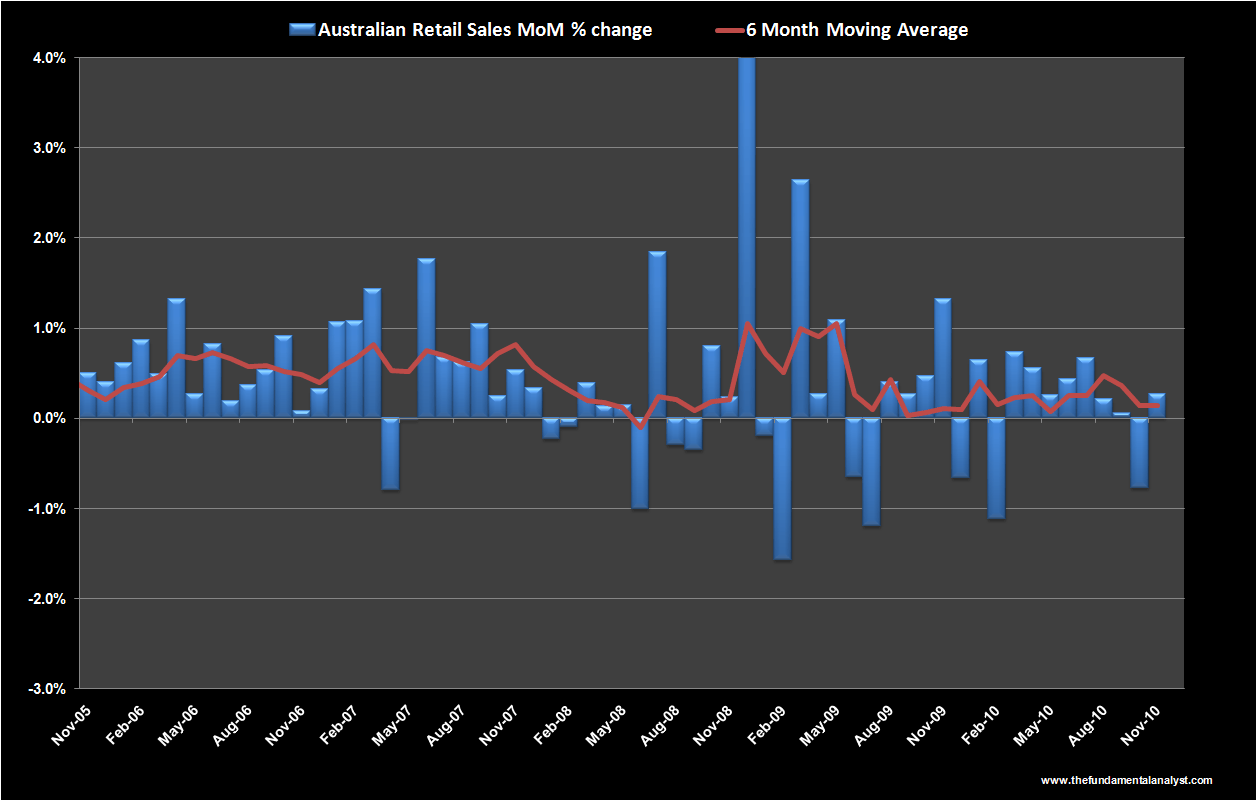 Australian retail sales rose a seasonally adjusted 0.3% in November according to a report released by the abs today. That follows a -0.8% decline in October and a 0.1% rise in September.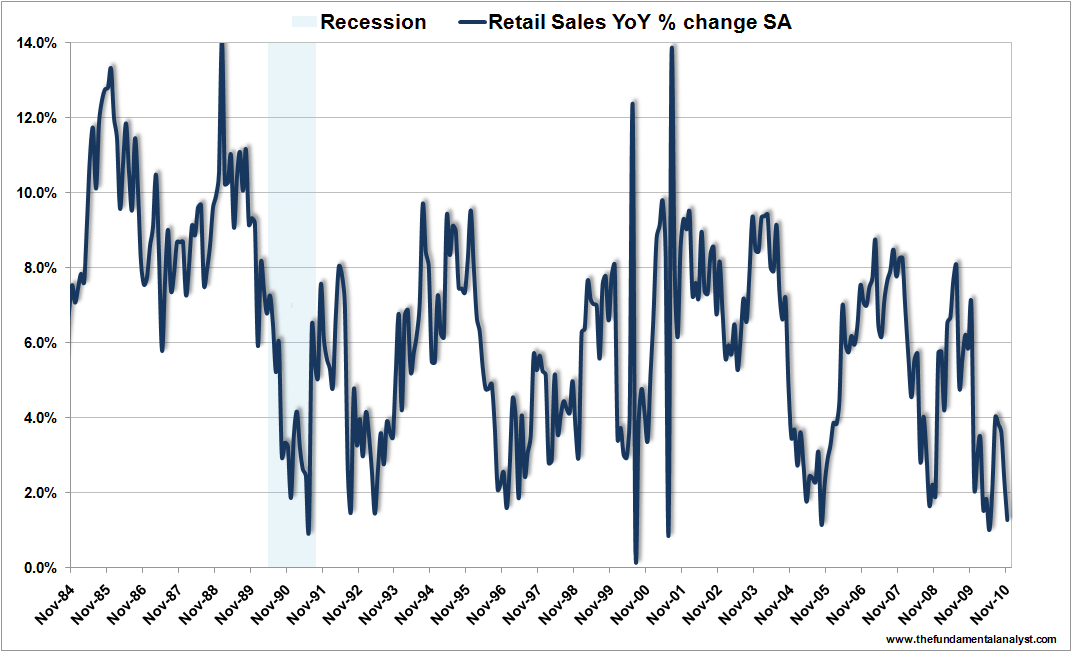 Year over year retail sales are up 1.3%. However given that inflation is currently running at around 2.8% on an annual basis, retail sales have gone nowhere for the last 12 months. No doubt December sales will not impress either, given the disruption due to floods in parts of Australia. Whilst Australia escaped the worst of the financial crisis it now has to deal with the hangover from artificial stimulus and a still heavily indebted household sector.