In December, I reduced my position in Brookfield Assets Management (BAM). Reactions were very negative and most people thought I didn't understand the company's business.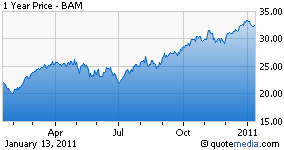 I agree. Looks like I really don't understand company's business anymore. It started as a mini-Berkshire (Hathaway) and it became concentrated in three major areas: timber (which I really don't understand); hydro generation, and commercial real estate. I understand a little of last two, but probably not enough. And I don't understand why a company in such a business would have a future P/E of around 30 and a PEG above 2. The decision is easy enough. If I don't understand business, I shouldn't be invested in it. I am scaling out of this stock. I sold another portion on Jan 11.


Full disclosure: At the time of publication author had a long position in BAM. Positions can change any time.