For many weeks I have been alerting my readers to increased acquisitions in the graphite sector as Tesla announced big plans in the near term to build a gigafactory in North America to increase production of lithium ion batteries for electric vehicles. The announcement of a Tesla (NASDAQ:TSLA) Lithium Ion Gigafactory in North America has jumpstarted the junior mining graphite sector as I predicted in this article more than two weeks ago.
In the article, I stated that graphite is a large component of lithium ion batteries. The graphite miners are still undervalued and the boom may be just beginning as there could be a major increase in demand for these batteries critical for cars, smartphones, tablets and laptops. The public is not yet aware about the exponential rise in demand for the lithium-ion battery sector which could more than double over the next ten years. One can invest in the Lithium ETF (NYSEARCA:LIT), which has the large caps and highly liquid position or look to find the outperformers in the small cap area of the space to hopefully outperform the index ETF.
A few weeks ago, I highlighted an unknown junior graphite miner, Big North Graphite (OTCPK:BNCIF) that already sold amorphous graphite in Mexico but took a huge leap forward when it acquired the El Tejon Flake Graphite Mine and Mill. El Tejon was a past producer but shut down in 2002 when the Chinese knocked down the price of graphite.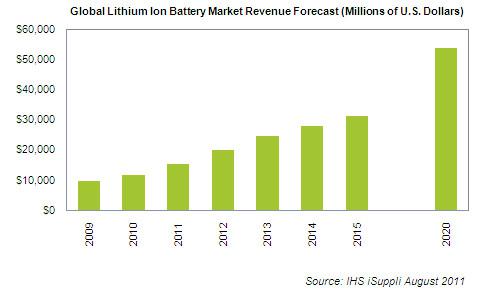 The game changer was that a few weeks ago Tetra Tech published a report that showed that it would cost between $2.25 and $5 million to refurbish the mill. The full report can be found at bignorthgraphite.com, which modeled that the first line could come back into production at a capacity of 250 t/d in 6 months and line 2 could be operational at 500 t/d by 18 months.
The report recommended that with some updating and refurbishment, El Tejon could come back into production in a timely manner. Being a past producer and having an established infrastructure in place was a huge benefit for Big North to gain recognition by the industry.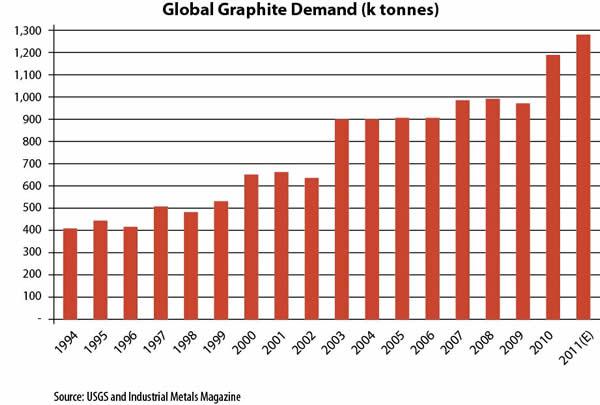 Now only a few weeks later following this Tetra Tech Report, across the wires comes news that Flinders (FLNXF) will be acquiring Big North Graphite. Flinders is the leading graphite miner which has already won the race and restarted the Woxna Project in Sweden. They have the technical expertise to advance Big North's El Tejon in Mexico as well. With this acquisition of Big North, Flinders could be a key supplier of flake graphite for North America as well in addition to the European market which has been heretofore reliant on Chinese supply.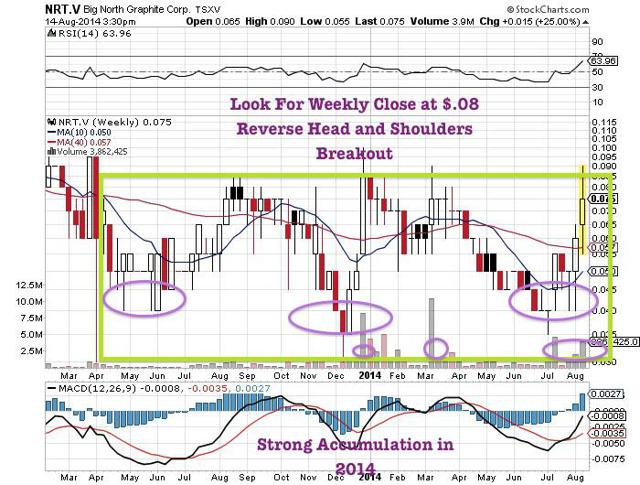 For Big North shareholders this acquisition is a huge win as they now will have the financial and technical capability with Flinders management to really advance El Tejon into production. Flinders has proven itself as the winner of the graphite race in Europe and now with the Big North acquisition could be one of North America's first graphite suppliers. Big North shareholders will receive one Flinders share for every nine Big North shares. Options and warrants will be assumed by Flinders.
Be aware of the risks with mining graphite, Big North has not filed a NI43-101 Resource or Economic assessment on El Tejon and Flinders has many challenges involved with graphite production at Woxna, however the larger Flinders company with Big North's El Tejon Project could be the major winner in this blossoming graphite and lithium ion battery sector both in Europe and North America.
Disclosure: The author is long BNCIF.
The author wrote this article themselves, and it expresses their own opinions. The author is not receiving compensation for it. The author has no business relationship with any company whose stock is mentioned in this article.
Editor's Note: This article covers one or more stocks trading at less than $1 per share and/or with less than a $100 million market cap. Please be aware of the risks associated with these stocks.