Ever since BlackBerry's (NASDAQ: BBRY) roadmap for 2014 was leaked online, investing and tech forums have been abuzz with countless discussions and educated guesses regarding the upcoming Passport, Classic and Z3 LTE's growth prospects. But perhaps due to lack of publicly available information or consumer interest, BlackBerry Khan - an upcoming luxury smartphone - is yet to enjoy its share of limelight. Let's take a look at the luxury device's SWOT analysis without speculating about its features.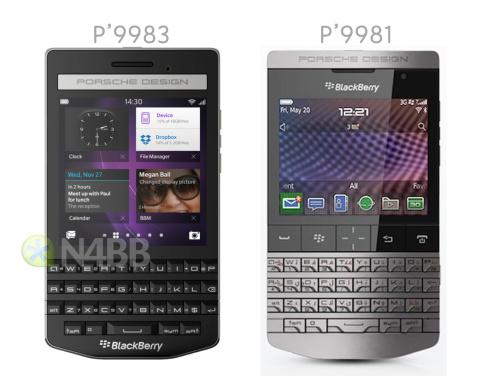 (Source: N4BB)
Strengths
To begin with, there are very few competitors in the luxury smartphone industry, estimated to be worth $719 million in 2015. For instance, Vertu designs and manufactures its own devices and singlehandedly commands 90% of the market. On the other hand, most of its peers only modify and stylize currently available mass-market flagship devices instead of manufacturing their own products. This lack of market competition lowers the barriers to entry for BlackBerry's upcoming Khan - something that should boost its adoption rate going forward.
Another thing worth noting is that Vertu's latest offerings - namely Vertu TI and Signature Touch - run on Google's Android OS. On the other hand, BlackBerry Khan will come equipped with its OS10, which is unequivocally the safest and most secure mass-market mobile operating system. Optional security apps from Secusmart can further beef up device security. This disparity would suggest that affluent individuals, who prioritize security, would instead prefer picking the upcoming premium BlackBerry to Android-based Vertu devices.
Vertu Devices

Device

Constellation

Vertu TI

Signature Touch

Price
BlackBerry's other Porsche-designed P'9981 and P'9982 retail for about $2,000 and $2,400, respectively. If history is any indication, the upcoming Porsche-designed BlackBerry Khan will retail at similar or slightly higher price-points. This is indicative of the fact that BlackBerry's latest luxury smartphone will be a high-margin product as well. And as illustrated in the table above, the relatively affordable pricing of Porsche-designed BlackBerry devices should further contribute in Khan's success.
An important thing to note here is that the BlackBerry Khan is a codename for P'9983. Management is yet to discontinue its previous Porsche-designed devices. This would suggest that Khan isn't a product refresh, but instead an addition to the Canadian smartphone vendor's luxury product portfolio. Affluent individuals will now have another BlackBerry-powered luxury smartphone to choose from. This should, in theory, contribute in driving BlackBerry's revenues higher and strengthen its position in the luxury smartphone segment going forward.
Interestingly, the luxury smartphone market doesn't exactly follow an annual launch-schedule. This not only averts the risks associated with frequent new product launches, but also saves R&D expenses for manufacturers - something that can add safety and stability to BlackBerry's future revenues while expanding its profit margins on optimum sales volume.
Weaknesses
One of the biggest concerns with the luxury smartphone industry is that its target market is small. Companies are required to frequently sell small but highly profitable quantities in order to stay relevant. That's a drawback of almost every luxury segment.
This is an extension of the previous point actually. The upcoming Khan will be manufactured by BlackBerry, not Foxconn. Therefore, the Canadian smartphone vendor stands to lose money if it's unable to offload its inventory on time.
BlackBerry is known as a mass-market smartphone manufacturer. It will have to define its image in the bling-filled world of luxury smartphones in order to garner substantial returns from the Porsche-designed Khan. This will require additional advertising and marketing expenses.
Opportunities
There are several businesses that revolve around decorating and styling high-end flagship smartphones. BlackBerry Khan could be picked by any of these design firms and further marketed as a decorative accessory.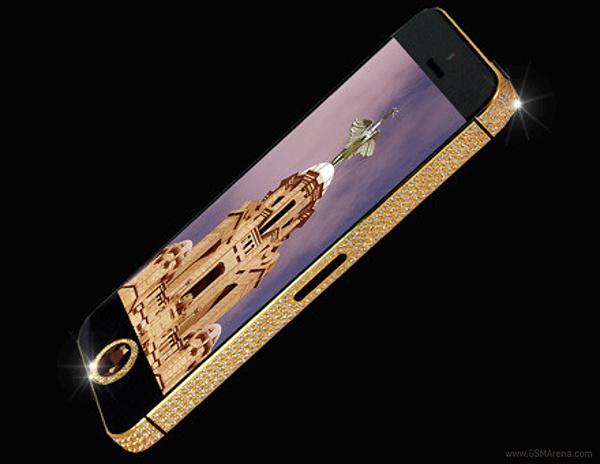 (Diamond studded iPhone 5, Source: GSM Arena)
BlackBerry's Porsche-designed devices appear relatively economical when compared to high-end Vertu devices. This should allow the Canadian smartphone vendor to carve out a niche market for itself - something like affordable luxury smartphones for business-oriented people. This approach bodes well for BlackBerry Khan's future.
Threats
Carving out a niche market in the luxury smartphone industry can be an expensive affair. Affluent individuals across the globe come to expect special and exclusive treatment from their service providers. Vertu, for instance, pampers its clients with loyalty programs, concierge services, hotel/restaurant discounts and invitations to exclusive events. These activities - which I highly doubt John Chen intends to get involved in - can unnecessarily strain BlackBerry's financials.
On the other hand, affluent Vertu-users who prioritize looks over functionality, might not want to switch-down to BlackBerry if the Canadian smartphone vendor doesn't offer pampering services like its peer. This could limit BlackBerry's growth in the luxury smartphone market.
Final thoughts
Due to the lack of competition in the affordable luxury segment, the Canadian smartphone vendor might be able to establish its foothold in the luxury market. After all, top-tier successful employees and business owners would want to flaunt more than a Z30 or an iPhone 5s with price tags ranging from $500-$700. On the business front, John Chen's decision to target the luxury market just after completing restructuring initiatives highlights his optimistic attitude and confidence toward turning things around.
Disclosure: The author has no positions in any stocks mentioned, and no plans to initiate any positions within the next 72 hours.
The author wrote this article themselves, and it expresses their own opinions. The author is not receiving compensation for it (other than from Seeking Alpha). The author has no business relationship with any company whose stock is mentioned in this article.