By Karl Smith
Earlier, I posted on Microsoft's (NASDAQ:MSFT) burning of the corporate commons. There is a strong tendency for American business to be done this way and for investors to foolishly pile into "growth stocks" whose value is growing for no one but the management ... and the few investors smart enough to exit the game before the music stops.
It doesn't have to be that way, though. Consider World Wrestling Entertainment (NYSE:WWE). Clearly an explosive story in the '90s, the WWE is now facing stiff competition from Ultimate Fighting and is seeing its attendance fall. This hasn't stopped chairman Vince McMahon from jacking up the dividend, often in excess of earnings.
[Click all to enlarge]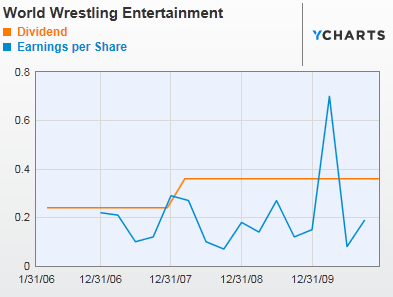 The result is that the WWE is burning down its signficant cash holdings.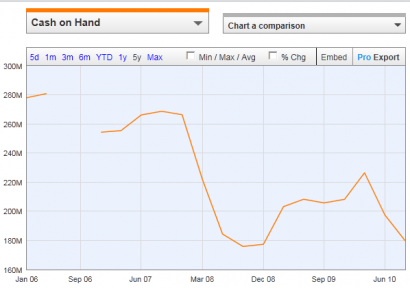 And, in the process, it's enriching its shareholders and freeing up resources to be used in the rest of the economy.