By Steven Carroll
Gilead, based in Foster City, Calif., has recently received a favorable ruling on a contract dispute with Roche (the win was widely anticipated) and the stock looks highly attractive across the entire suite of StarMine factors. The company was the subject of a Q2 Alpha Now story that assessed its chances of scoring an earnings beat.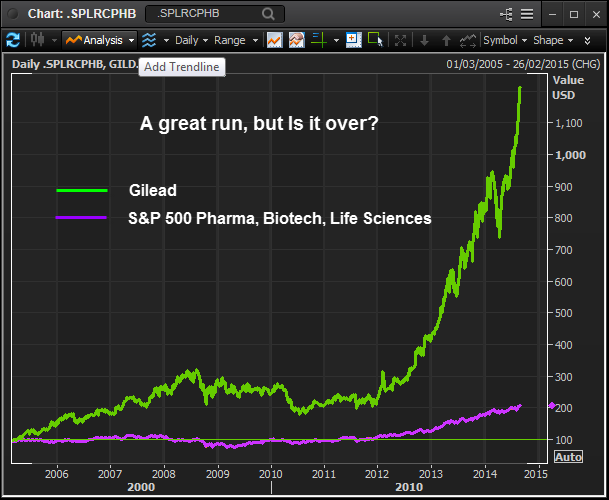 Hitting the top scores
Two areas of particular interest are in the analyst revisions model and the quality of earnings - where the company has top decile scores across all of the three sub-scores - accruals, cash flow and operating efficiency.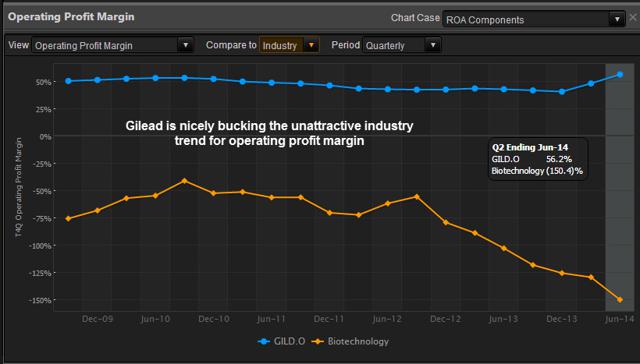 Breaking out of the pack
Profitability at the sector level certainly doesn't look attractive, with losses doubling over the last five years. Gilead is a nice chance to play the biotech sector without having to deal with constant losses.
One nice thing about having a company with actual earnings is that you're able to forecast future profitability with some degree of accuracy, and here StarMine provides significant value. Its smart growth earnings stream is designed to remove some of the optimism bias found in longer term sell-side forecasts.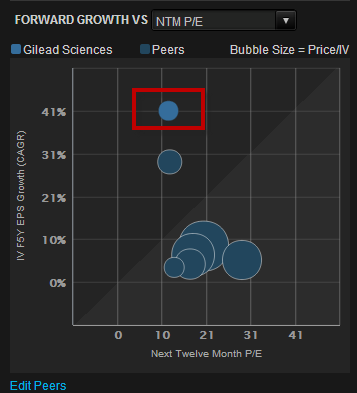 Seeking growth potential
The Intrinsic Valuation chart shows the forward five-year EPS forecast on the y-axis, and the forward 12 month (F12M) P/E on the x-axis. Gilead, the solid circle, shows that you don't always have to pay huge multiples to get exposure to high growth prospects, and indeed some of the lower- growth prospects all clustered around 20 times earnings appear likely to deliver much lower levels of EPS growth. It's noteworthy that the StarMine P/IV ratio (price/intrinsic value) for GILD is a respectable 0.86, compared to an average in the pharma space of 1.5.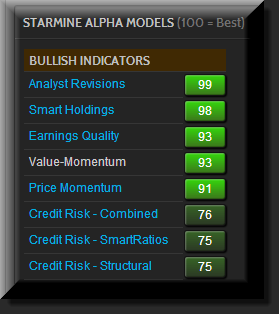 Test results: promising
When you take a look at Gilead in the context of all its bullish indicators - positive change in analyst sentiment, likelihood of increased institutional ownership, strong sustainability of current reported earnings - it seems that the strong outperformance the company has put together in recent years may just last a little bit longer.
Disclosure: The author has no positions in any stocks mentioned, and no plans to initiate any positions within the next 72 hours.
Business relationship disclosure: Alpha Now at Thomson Reuters is a team of expert analysts that are constantly looking at the financial landscape in order to keep you up to date on the latest movements. This article was written by Steven Carroll, independent commentator and analyst. We did not receive compensation for this article, and we have no business relationship with any company whose stock is mentioned in this article.