By Sumit Roy
Natural gas was last trading down by more than 1 percent to $3.80/mmbtu after the Energy Information Administration reported that operators injected 79 billion cubic feet into storage last week, above the 75 to 77 bcf most analysts were expecting.
The latest injection was above last year's build of 58 bcf and above the five-year average build of 52 bcf.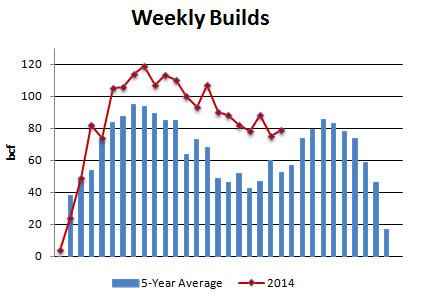 In turn, inventories now stand at 2,709 bcf, which is 479 bcf below the year-ago level and 487 bcf below the five-year average (calculated using a slightly different methodology than the EIA).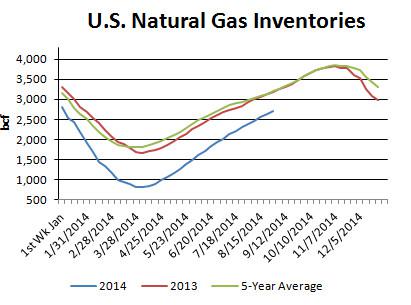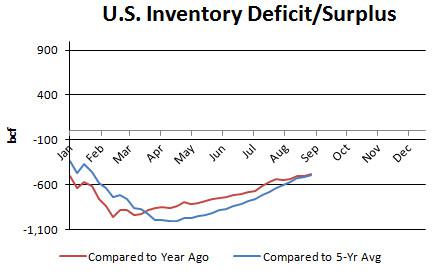 The weather last week was warmer than seasonal norms, but similar to the same week a year ago.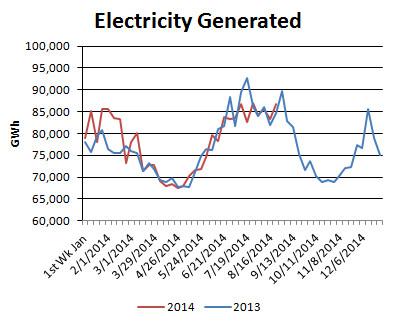 Looking forward, the NOAA's 6-day to 10-day outlook calls for mixed weather across the country.
NOAA 6- TO 10-DAY OUTLOOK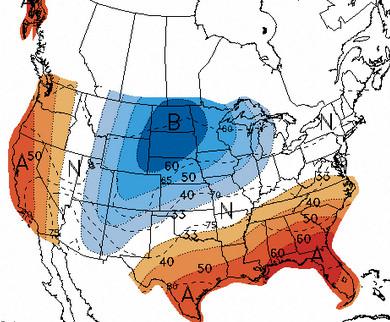 Meanwhile, Baker Hughes reported that the number of rigs drilling for natural gas in the U.S. rose by eight to 338 last week.
Natural Gas Rig Count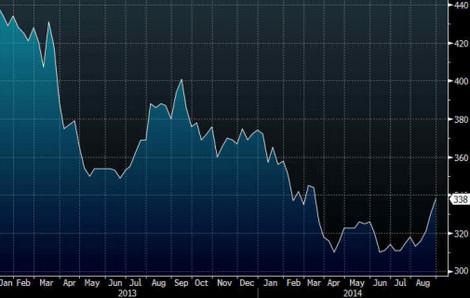 Natural Gas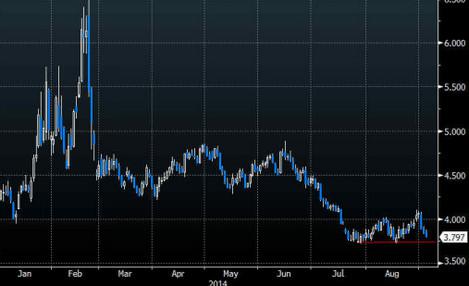 Bottom Line: The latest inventory data from the EIA were bearish, as the inventory deficit against the five-year average fell from 514 to 487 bcf and the deficit against last year fell from 500 to 479 bcf.
Given that the weather last week was comparable to the same week a year ago, we estimate that the market is about 3 bcf/d looser year-over-year. This year, 79 bcf was injected, while last year 58 bcf was injected during the last week of August.
After a brief foray above $4/mmbtu, natural gas prices retreated and are now approaching the lower end of the recent range near $3.75. While we don't expect a collapse in prices in the very near term, prices could certainly make new lows for the year before bottoming out ahead of winter.
We expect the big move lower in prices - potentially below $3 - to come once the inventory deficit is completely erased, which is likely to happen sometime in the next several months.