The inconvenient fact of the matter for some is that BP (NYSE:BP) isn't going to be going anywhere anytime soon. While certain contributors on this site seem to think that the Gulf Oil spill is going to result in some kind of irreversible "cash hemorrhage" that the company can't recover from, it's simply not realistic. And also, absolutely nothing has been confirmed yet.
We wrote a piece just days ago about BP that acknowledged the risk involved with the company due to the oil spill in combination with reports of an explosion at a recent plant.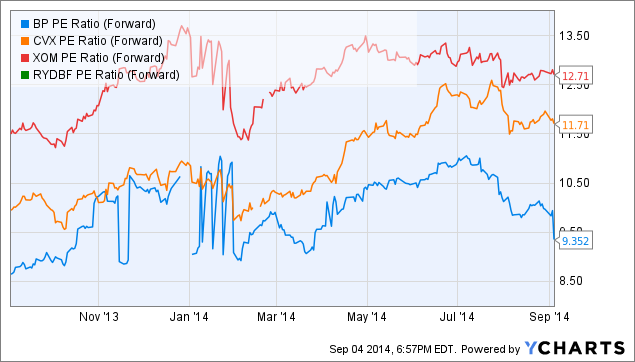 BP PE Ratio (Forward) data by YCharts
We argued that despite this, BP remains one of the better values in its sector, with a lower P/E and higher dividend than other players in oil & gas.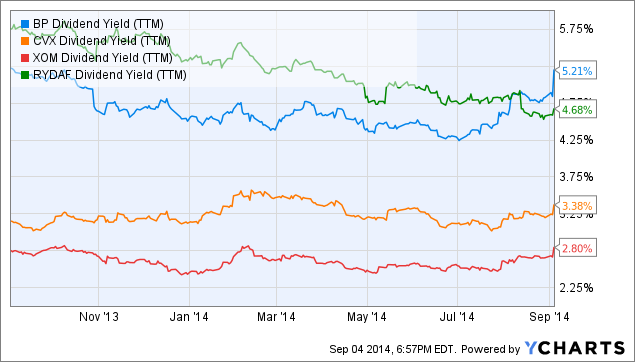 BP Dividend Yield (TTM) data by YCharts
After today's move down, BP is paying an extraordinary 5.21% dividend annually for you to basically sit and wait for the company to stretch its multiple once again. If you're a long-term investor, we believe it's only a matter of time for BP to snap back.
The judgment today is going to result in a worst case penalty of around $15-$17 billion. To the bears, we are dealing with a company that finished 2013 with $22 billion cash on hand, up from $14 billion in 2012. BP, at the end of 2013, had $305 billion in assets. A $15-$17 billion fine (the maximum), while large, isn't going to do more to BP than the DOJ's fine is going to do to Bank of America.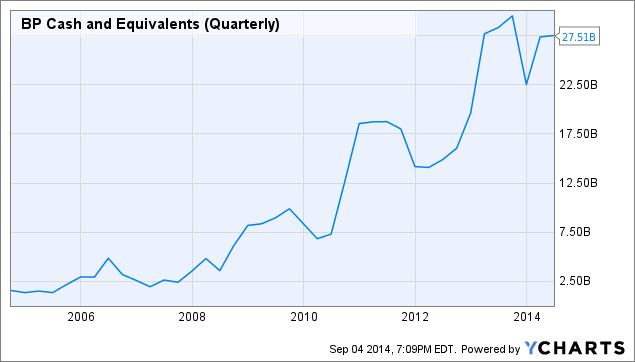 BP Cash and Equivalents (Quarterly) data by YCharts
The company has stated that it is prepared to appeal the deal, lengthening the amount of time between this order and the time that BP is going to actually have to pony up the dough.
We had priced this news into our first analysis of the company and still do not see the risk increasing as much as the rest of the market did here.
While we are also aware of the risks associated with BP's stake in Russia's Rosneft, we believe that sanctions over the Ukraine crisis do little more than continue to help represent a long-term buying opportunity for BP shares.
Though the family fund does not currently own BP, a 5% dip like today's in this market represents nothing for us but a buying opportunity.
Disclosure: The author has no positions in any stocks mentioned, and no plans to initiate any positions within the next 72 hours.
The author wrote this article themselves, and it expresses their own opinions. The author is not receiving compensation for it (other than from Seeking Alpha). The author has no business relationship with any company whose stock is mentioned in this article.