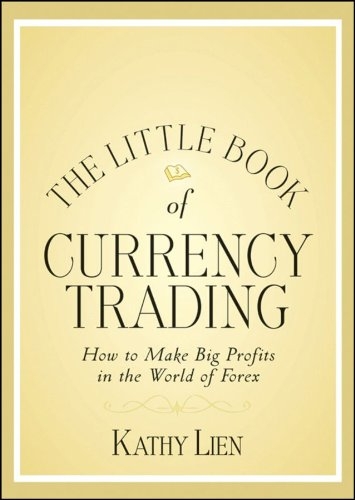 Welcome to the world's largest market in value. A playground where only the biggest players in the world used to work their trade. Twenty years ago, Goldman Sachs (NYSE:GS), Citigroup (NYSE:C), central banks of governments and the like were the primary players and probably the best way a small investor could get foreign currency was at the airport or a large branch of a big bank. Fast forward to the current world of the Internet and Forex brokers and the market has taken a complete reversal and is now one of the easiest markets requiring the smallest amounts of capital to trade in. With forex brokers offering to open an account with less than $500 to start and trading that goes on 24 hours a day Sunday through Friday it is no surprise that this world of investing, hedging, and trading has exploded to record amounts recently.
While I have traded equities and commodities for over 20 years, I have done relatively little in forex. What I have done has been a limited amount of trading along with using forex as an easy method to transfer trading gains from other countries into U.S. dollars that I could use. I picked this book after having read another from Lien to expand on my forex trading knowledge knowing that the intended reader is likely to be someone with limited trading experience and maybe no experience with forex.
Kathy Lien hits the mark and provides an enjoyable clear introduction into the terminology used, market forces that impact currencies and an insightful look at the landmines facing the new trader. Using examples such as the similarities of children entering into an amusement park to a new trader looking to place a trade and "get some action" I feel is a perfect analogy to what can be witnessed on an almost daily basis. Even some well seasoned traders get emotional at times. Of the many points I was impressed with, the timeliness of the examples and the way they increase comprehension of the concepts (while this may increase the dating of the book in the future, for now I think the objective of current relevance is met). While I do not live in NYC, which many of the examples use as a settling, Lien gives the feeling that you're hearing the ways and means of forex trading from a close friend who would describe what to expect and how to plan for success. This includes a well thought out, valuable example of how your own personality plays a pinnacle role in deciding what methods may offer the highest chance of rewards, both monetarily and emotionally.
Charts are used as needed throughout most of the book to illustrate points, including the use of Bollinger bands for a light brushing in technical analysis.
Lien illustrates the discipline and preparation that is needed to be successful in trading in general that perfectly applies as well to forex in particular.
A new trader in forex or trading in general will find this book to be highly informative. It provides a quick, easy ramp up to more advanced concepts. I would not agree that this book alone would bring someone up to the point of being able to extract gains from the market (with preparation and study being repeatedly written throughout the text it, appears that this book concurs). If you're a new trader looking at getting into forex, "The Little Book of Currency Trading: How to Make Big Profits in the World of Forex" (Wiley, 2011), by Kathy Lien will be well worth your time.

Disclosure: I have no positions in any stocks mentioned, and no plans to initiate any positions within the next 72 hours.