In a phone conversation with the US editor of Financial Times, I was shocked to learn that my book idea for retirement investing was barking up the wrong tree. The editor informed me that the book buying trend during these volatile times is not with strategically dampening the effect of bi-polar markets for long-term investing. Instead, people want to read about short-term techniques to make a quick buck now.
Still, I think being able to retire in 20 years is a fine goal for anyone, and having a self-sustaining fund that will be there should you live forever is a pretty good idea as well. And it is all really quite simple and achievable with simple stock and options techniques. While that book may never be written by myself, I can quickly cover a few of the key concepts here, and expand on some of the finer points later.
How to Make Your Fund Live Forever
How can you create a fund that never shrinks? You need to have it rise with inflation and never draw more than annual profits minus the annual inflation rate.

First, figure out a long-term average for your country's inflation rate. From 1990 until today, I calculate around 2.7% annual inflation for US. We will pick 3% for a round number. Our portfolio needs to grow at 3% annually just to meet inflation once we start drawing on it. If our retirement income only ever draws on the total annual gains minus 3% for inflation, our funds purchasing power will never deplete. We could hypothetically live forever and have an annual income that never runs dry.
How Much Annual Income?
Second, we need to calculate by today's dollars how much we want to live on. The more reasonable the target the easier it will be to achieve it. I personally believe that simply maintaining your current income into retirement is a lofty goal, but that's for you to decide.

If someone earns $50,000 per year and wants to have equivalent spending power in 20 years, how much will that be in 20 years? You would need a steady income of roughly $92,000 in 20 years to have $50,000 of spending power when calculating with today's dollars. And it needs to keep climbing by 3% annually after that.
How Fast Will You Need to Save?
Again, the more you can save on an annual basis, the lower the annual interest rates you will need to meet your goals.
If you only started with an initial investment equivalent to 10% of your annual income, and added contributions of just 5% of your gross annual income, you would need to earn 19% interest every year (and on into infinity) to make a sustainable fund.
Our example will use the following investing assumptions:
Initial contribution is equivalent to 50% of your annual income goal
Regular annual contributions are 10% of proposed annual income
So if you want an income of $50,000 (by today's prices) in 20 years you need to start with $25,000 of investment capital. Borrow it if you have to, but start your path to retirement ASAP. Furthermore, you will need to add funds equal to 10% of your target annual income every year. After a full year of investing you will add $5,000. Do not forget to increase your contributions by 3% every year to meet inflation. This should not be too hard as your wages will hopefully increase by inflation levels as well.
What Stock Market Returns Are Necessary?
The answer is a 14% annual gain perpetually. After 20 years of investing you can begin to draw 11% as income and leave the other 3% to fight inflation. This fund will never run out.

As a point of interest, you will have accumulated over $880,000 in 20 years. At the beginning of your 21st year since the initial investment, you begin to draw up to 11% annually from your fund -- which will equate to a little better than $50,000 of buying power 20 years hence.
But how can you possibly attempt to earn 14% annually every year?
Methods to Earning 14% Annually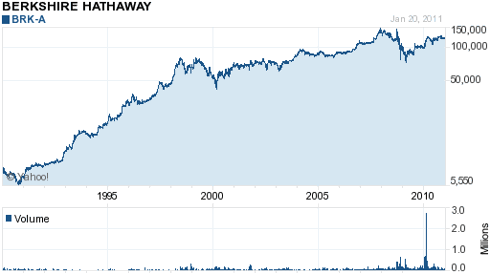 There are also value investing, high-growth investing, and SPY market cycle timing strategies that high profile investors such as William J. O'Neil and Warren Buffett use. Of course, the most important aspect is to invest early, contribute regularly, and hunt for that investment with high odds of returning 14% annually so that you can retire in 20 years' time with a fund that should last eternally.

Disclosure: I have no positions in any stocks mentioned, and no plans to initiate any positions within the next 72 hours.