By Sheena Lee
Sell side and independent analysts are almost universally bullish on Apple (NASDAQ:AAPL), at least for the next 12 months, despite the news of another leave of absence for CEO Steve Jobs. On average they anticipate Apple shares to gain 30% over the next year.
After another stellar earnings announcement [see transcript], revenues are expected to increase as the firm continues to expand its product line, and domestic and international distribution channels.
Analysts agree that Apple has a strong enough pipeline of new products and upgrades to guarantee firm growth this year. The question becomes whether the company will be able to prevail in the longer term if Jobs does not return. To be sure, Apple has developed a strong management team and is unlikely to fall apart. But as The New York Times argues, Jobs possesses unique qualities that will be difficult if not impossible to replace. And the larger a business becomes, the more difficult it is to retain the kind of tight control and focus that has made Jobs a legend, whether he is still there or not.
Still, for now, analysts are far from worried.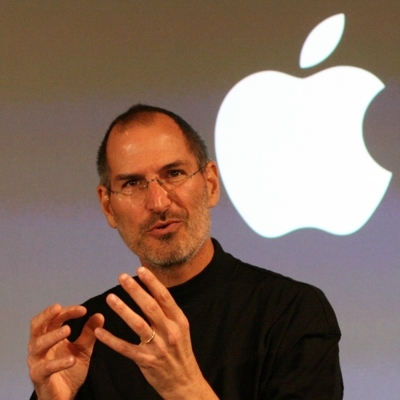 The median target price of analysts tracked by Alacra Pulse is $425, up from $375 a month ago, while the mean has risen to $430.46 from $376.53. Apple closed Friday at $332.68. All 41 tracked analysts have a positive rating on the company and most have raised their price target on the stock.
Ticonderoga's Brian White has the highest target at $550. "Despite Monday's news regarding Steve Jobs's medical leave of absence, we believe it will be difficult to keep Apple's stock from reaching new highs given the much stronger than expected quarter and outlook reported by the company last night," White wrote in a note to investors.
Daniel Ernst at independent firm Hudson Square Research kept his $500 price target on Apple. He notes that "Apple trades at 14.9x our FY11 EPS estimate, roughly in line with the S&P500 – despite the fact that Apple's near term earnings growth prospects are 5x greater than for the broader index and said that Apple's near term earnings growth prospects are 5x greater than for the broader index."
Ever the optimist, Piper Jaffray's Gene Munster said there's a possibility that Jobs' leave this time may not be as serious as before since he's keeping his title as CEO. He raised his price target forecast to $483 and kept his Overweight rating.
"What we expect could be the largest pre-order & sales ever experienced by Verizon Wireless (NYSE:VZ) for the iPhone, further expansion to other CDMA-based operators, continued dominance in tablet share, and strength from geographic expansion with incremental growth opportunity from further halo effects, we see shares as offering compelling value," said UBS analyst Maynard Um, who reiterated a Buy rating and raised Apple's price target to $465 from $415.
Goldman Sachs analyst Bill Shope reiterated his Conviction List Buy rating on Apple and believes the strong results should underscore the underlying strength in the firm's fundamentals. He raised his 12-month target price to $450 from $430.
"Apple remains our top pick to start 2011, and we rate the stock outperform with a price target of $450, up from our previous target of $400," said Tony Sacconaghi of Sanford C. Bernstein. He added that the stock is attractively valued, and believes the shares are poised to beat expectations and generate upward revisions during FY 2011.
Mark Moskowitz of J.P. Morgan increased his 12-month price target to $450 from $420 and wrote in a note to clients: "While the news of CEO Steve Jobs taking another medical leave could inject some uncertainty into Apple shares, we believe that the strong print and guide should begin to refocus investors on Apple's unrivaled growth story and its staying power."
Chris Whitmore of Deutsche Bank upped Apple's price target to $440 from $410 and reiterated his Buy rating, citing strong product and distribution catalysts. Susquehanna analyst Jeffrey Fidacaro also kept his Positive rating and said the growth in the iPad and iPhone market is not looking to slow down anytime soon. He raised his price target to $445 from $390.
Yair Reiner of Oppenheimer lifted his price target estimate to $425 from $395 and noted that the company beat Wall Street targets across all of its product lines, even on sales of Mac computers, which some feared would be cannibalized by the rising popularity of tablets like the iPad. "Bottom line: big as Apple is, it shows no sign of slowing, not with the Verizon iPhone launching in [the March quarter] and China growth accelerating to 400% year-over-year," Reiner wrote.
RBC Capital analyst Mike Abramsky maintains an Outperform rating and lifted Apple's price target to $425 from $395, but pointed out that lower sentiment on uncertainty over Jobs' leave and Apple's future may restrain its valuation multiple and keep shares rangebound near-term. "However, Apple's huge momentum and opportunity remain intact, valuation at 11x (cash-adj) remains compelling to us, and we continue to foresee further upside on pending catalysts, earnings outperformance, and rising comfort with management," said Abramsky.
Citigroup analyst Richard Gardner repeated his Buy on Apple's stock and lifted his price target to $415 from $390 to reflect a significant increase in earnings estimates. Citi is raising iPhone, iPad and Mac estimates for 2011 and 2012.
BGC Partners' Colin Gillis suggests investors buy in when Apple shares see a pull back. However, he noted that even though near-term catalysts such as sales from Verizon iPhone and a refresh of the iPad, revenue growth may slow this fall, and expectations, including their own estimates, are lofty. Still, he raised his target to $380 from $350.
Needham & Co's Charlie Wolf was one of the few analysts who did not raise their targets, sticking at $375. "The major risk in the story is Steve Jobs' health. However, even in his absence, Apple should be able to continue its current momentum for several years, if not longer," he wrote.
Even Rodman & Renshaw's Ashok Kumar, who has had the lowest target n Apple for some time, nudged his target up to $360 from $340.
With all 41 analysts listed below currently rating Apple a Buy or similar, which one will be the first to downgrade to Hold?
click for clearer image

(Source: Alacra Pulse, MarketWatch, Business Insider, Street Insider, Benzinga, Apple Insider, Bloomberg, Barrons)