By Bryan McCormick
MBA Purchase Applications will be released at 7 a.m. ET. The purchases component of the mortgage report is the one traders tend to focus because it indicates new activity, not just refinancing.
Last week's purchases data came in at 188.8. A number that is higher by 5 percent or more would be bullish; a reading that is lower by that same margin would be bearish.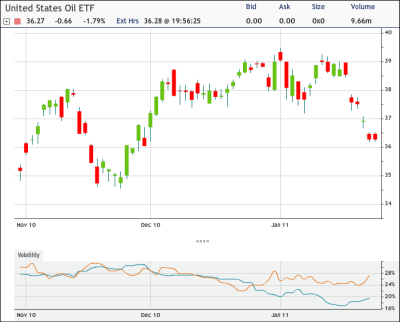 New Home Sales will be released at 10 a.m. ET. The consensus estimate calls for a slight rise to 0.3 million units, up from the previous 0.29 million. The range is from a bearish 0.23 million units to a more bullish 0.32 million units.
The EIA Petroleum Status Report will be released at 10:30 a.m. ET. Before the EIA data comes out, the American Petroleum Institute issues a competing report based on its own supply data.
The forecast for both reports was for a build of 1.2 million barrels. But the API release, which came out last night after the market closed, showed a build of 2.12 million barrels instead.
If the EIA data confirms this build or shows an even-larger one, it could be bearish for crude pricing. If the build is smaller than the API's 2.12 million barrels or is a negative number indicating a draw, it could be bullish for oil.
The EIA is a government body, and the API is a private industry group. The two reports do not always agree either in terms of amount or direction.
The FOMC will release its decision on rates and policy at 2:15 p.m. ET. At this stage there is no expectation for a change either in rates or policy bias from the current accommodative stance.
(Chart courtesy of tradeMONSTER)