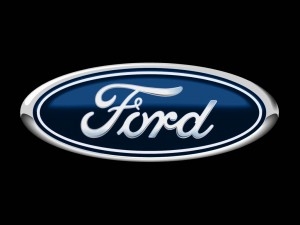 Ford (NYSE: F) reported its Full Year and Fourth-Quarter 2010 results on Friday, January 28th, 2011. Shares of the company's stock slipped in pre-market, as fourth quarter results disappointed investors and analysts expectations. Analysts had been expecting an operating profit of $.48 per share. Ford posted an operating profit of $.30 per share, excluding a one time debt payment charge in the fourth-quarter.
Ford's fourth-quarter net income came in at $190 million, or $.05 per share, compared to a year ago $886 million, or $.25 per share. These results for the fourth-quarter include a one time charge for a debt payment of $960M. Ford's full year 2010 net income came in at $6.6 billion, or $1.66 per share, an increase of $3.8 billion over 2009. These full year 2010 profits represent the largest net profit in eleven years or since 1999.
While the stock is getting punished for these results, with investors demanding perfection in the company's performance, Ford said it would pay out Profit-Sharing bonuses to its ~40,600 employees, rewarding them for a solid year of performance. The average bonus for a job well done is $5,000.
As reported by Bernie Woodall, Reuters, in a quote from McGinn Investment Management's analyst regarding the stock's pull back today,
Anything that comes out that's a tad disappointing, even if it's a tad disappointing inside a great story, is going to be punished. -Bernie McGinn, Chief Investment Officer
Investors may disagree with McGinn's assessment of the miss being a "tad disappointing", as shares are off more than 13% in midday trading. Many attribute the sell-off to Ford's stock now being attractive to momentum traders, who clearly were not pleased with this quarterly result.
Ford's Chief Financial Officer, Lewis Booth, attributed the 37% miss on anticipated earnings, to analysts' apparent underestimation of vehicle launch costs, attributed to the new model of F-series trucks and the new Explorer SUV. He also said that Ford needs to do a better job in assisting analysts by providing a clearer picture of Ford's operating costs.
The reduced anticipated operating income came from three major areas. They were,
Loss from Ford's European Operations, both from reduced sales overall and in market share, combined with increased structural and commodity costs.
Increased commodity costs in worldwide production and roll out.
Increased launch-costs of new models worldwide for the fourth-quarter.
During the conference call Alan Mulally, Ford's CEO, said that they had forecast profits for Europe in the fourth-quarter, but as the situation unfolded, Ford made a decision to choose maintaining its product value over discounting to achieve sales. (See earnings call transcript.) A look at the company's slide presentation for Europe showed that revenues did in fact grow during the fourth quarter by 4.25% over 2009 revenues, but pre-tax results were down on a year-over-year basis by ($304) million for the same period. For the quarter the loss was ($51) million in Europe, reflecting the increased operating costs listed above.
The Full Year 2010 story for Ford is a much brighter one. Ford has been making tremendous strides to restructure its balance sheet by paying down its debt. In 2010, Ford paid over $14.5 billion in debt, ending the year with $19.1 billion in debt. The result of these restructuring efforts, was a reduction in interest expense of ~$1 billion dollars. For the first time since 2006, when the company mortgaged most of its assets for a restructuring of its business, the company ended 2010 cash to debt positive. The company ended the year with ~$20.5 billion in cash, giving it a cash to debt ratio of 1.4 calculated on an Automotive cash to debt basis. Total liquidity for the company, which includes $7.4 billion in domestic and foreign credit lines, was $27.9 billion at the end of 2010.
The company reviewed its planning results for 2010, pointing out that it either out performed or met all of its goals for the year. Ford also put forth its plan for 2011, outlining the company's assumptions for the year. Interestingly, Ford is projecting U.S. vehicle sales of between 13.0M and 13.5M on a seasonally adjusted basis. The company is anticipating an improvement in its pre-tax profits, while it is also forecasting higher automotive structural and commodity costs for the year. Ford intends to improve its automotive margin, even in this rising cost environment. The company also is intending on spending between $5-$5.5 billion on capital expenditures as it gears up for its new model production in 2011.

Disclosure: I am long F.