By Relmor Demitrius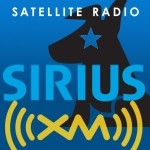 Sirius XM Radio's (NASDAQ:SIRI) fourth quarter conference call is set for February 15th, 2011. The company has issued no advance press release on any numbers so far and none would now be expected. We don't even know yet what they added in the way of subscribers either. This is an unusual step for Sirius XM, as for the last year or so they usually give some advance information. We can speculate on why this is, but in the end, all that really matters is the numbers. Let us take a look at them now.
Q4 is usually Sirius XM's best revenue quarter and I don't see this time being any different. Having set revenue records already, this quarter will see yet another one.
The effect of royalty rates will be slowed now and the rising promotional subscribers versus actual self pay subscribers is growing, further stressing ARPU. I see a small drop this Q in ARPU because of this, but counteracted by even more full royalty paying subscribers and Best of Packages and internet pricing.
Costs will be controlled yet again as subscriber acquisition costs from Q3 to Q4 will drop slightly. Total OEM additions will come under what Q3 offered, hence the drop in overall costs associated with this line item. Marketing costs should also be lower than in Q4 of 2010, when Sirius XM was in the middle of a massive TV campaign to promote their brand. I see costs as flat from Q3 and down substantially from YTY comparisons.
Churn I see holding steady, and SAC should be as well. Capital expenditures for Q4 came in around only $30 million. This was due to mostly being spent in Q3 for the satellite launch done in 2010.
Earnings will be flat or down due to charges from refinancing 525 million of the 2013 XM bonds, done in November of 2010. They also over paid for these notes, causing more charges. Without charges however, a one time non cash drain, Sirius XM has record earnings in Q4 of 2010. It would have been .03 cents basic. Here are my numbers with comments.
Total Revenue: $753 Million (Record for the company)
Average Weighted Subs: 20 Million (Record for the company)
ARPU: $11.78 (small drop from Q3)
Churn: 2.0%
Total Operating Costs: $569 Million
SAC: $57
Net Operating Income: $184 Million
Adjusted EBTIDA: $164 Million (Beats guidance for the year by about 20 million if this is accurate).
Free Cash Flow: $154 Million (Record for the company. This beats yearly guidance by Sirius XM if accurate.)
Earnings: $22 Million
Per share Basic: .01 cent
Per Share Diluted: .00 cents
Overall, this should be another excellent quarter from the company. I'm also expecting full year 2011 guidance during this conference call. That will set the tone for 2011 and will show records for total revenue, EBITDA, free cash flow, and earnings. 2011 will have higher numbers than 2010 in all the mentioned metrics. Guidance should be interesting.
Disclosure: Long SIRI