Traditionally, NVIDIA (NASDAQ:NVDA) is a manufacturer of graphics cards marketed under the name GeForce. Typically, low end computers offer graphics capabilities integrated with the CPU.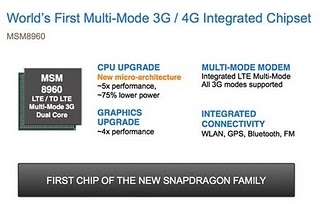 The high end units offer better graphics performance by utilizing separate graphics chips from NVIDIA or Advanced Micro Devices (NYSE:AMD). Unfortunately for NVIDIA, Intel (NASDAQ:INTC) is introducing in its new Sandy Bridge processor integrated graphics capabilities, which are on par with NVIDIA chips. NVIDIA is expected to lose as much as half of the traditional business as the new chips from Intel become widely available.
In spite of the foregoing harsh reality, NVIDIA's stock price has nearly doubled in a very short period. Investors are enamored with NVIDIA's new Tegra chip for smartphones and tablets. To date, NVIDIA has not generated a single dollar from the sale of Tegra. The basic technology in Tegra does not belong to NVIDIA, but instead is licensed from a British company, Arm Holdings (NASDAQ:ARMH), whose chips run the iPad and iPhone. NVIDIA has simply added its graphics capabilities to an Arm core and the result is Tegra.
After the Consumer Electronics Show, investors have been especially enamored with NVIDIA adding graphics capabilities to an Arm core. The exuberance arises from an almost universal belief that Tegra is the only chip available with graphics capabilities for the mobile market.
I am an electrical engineer with deep expertise in this matter. I have been writing that exuberance shown by NVIDIA fans is irrational and powerful competition from the likes of QUALCOMM (NASDAQ:QCOM), Texas Instruments (NYSE:TXN), Intel, AMD and MIPS is not far away. Now there is some publicly available proof in QUALCOMM's earnings call that NVIDIA fans are wrong.
On the call, QUALCOMM's chip set division chief, Steve Mollenkopf, said that QUALCOMM will ship samples of 8960 to customers this year, a chip that combines graphics processing and an LTE modem.
QUALCOMM also plans to add graphics capabilities to all of its Snapdragon line of application processors. Investors' expectations on NVIDIA do not include QUALCOMM adding graphics capabilities to its chips so quickly.
Clearly, competition for NVIDIA's graphics capabilities is here. Investors have not yet connected the dots as is evidenced by a lack of reaction in NVIDIA's stock price, thus presenting an opportunity to sell short NVIDIA when its stock price is levitating. It will take only one analyst to connect the dots and the rest of the analyst community will follow. We should see a quick 25% drop in NVIDIA stock price when analysts catch on.
Tegra's superior graphics capabilities may have an edge only in the very high end devices. We are not going to see billions of very high end devices sold in the near future, but the present NVIDIA stock price is based on Tegra becoming the mainstay of billions of devices.
The key to making money in the market is to build positions ahead of the crowd and take big profits when the crowd catches on. QUALCOMM's call confirms that such an opportunity is at hand in short selling NVIDIA.
Disclosure: I am short NVDA. More details of the short position are available here.