Here are four companies that look like they could make a move this week into earnings and look good for pops out of earnings reports:
Allstate Corp. (NYSE:ALL) - Insurance stocks are never too exciting, but this stock is definitely not mayhem. The company is looking to reduce gains YOY at 0.88 EPS vs. 1.09 one year ago. The company, however, is not pricing in any gains. The stock has moved 2% since its last quarter when the company disappointed with poor earnings. Despite weaker financials in this earnings season, insurance has done well, and competitor Progressive (NYSE:PGR) showed some strong earnings this season. This stock has little downside risk with a low RSI and low valuation. Any positive signs on a reduced expectations report could be very positive. The company reports on Wednesday.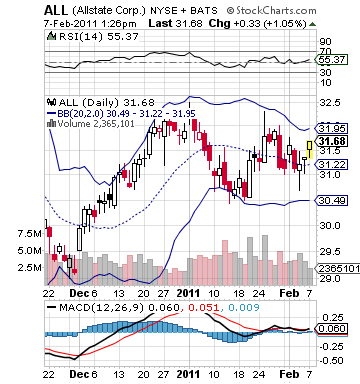 Brookfield Properties (NYSE:BPO) - The commercial real estate giant has been dogged as of late. The company holds real estate in the East and Midwest. It is looking at an EPS of 0.39 vs. 0.43 YOY. This is a company that has a consistency of beating expectations, and it has found support as of recent at the 17.50 level. That support right before earnings shows buyers want to be in this as it moves into earnings. Despite the home market being poor, commercial real estate is pretty strong. A lot of REITs have done well thus far this year in other regions. The regional differences do make a difference, but the stock has a lot of upside with a lower RSI and lots of room to grow. The company reports on Friday.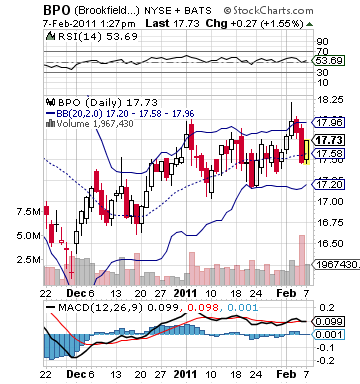 Expedia (NASDAQ:EXPE) - The leader in online travel agency websites has been taking a backseat to Priceline.com (NASDAQ:PCLN) over the past year, but that does not mean this is a company to ignore. Moving into earnings, this stock has a lot of potential. Travel has hinted at a nice quarter with the likes of Royal Caribbean (NYSE:RCL) and TravelZoo (NASDAQ:TZOO) reporting some solid earnings. The company is expecting an EPS of 0.36 vs. 0.30. The company has a lot of upside, and the company could blow out earnings as it has signed some big deals in the last few months and is nearing the ability to take out the middleman in ticket sales with US Airways. The company reports on Thursday.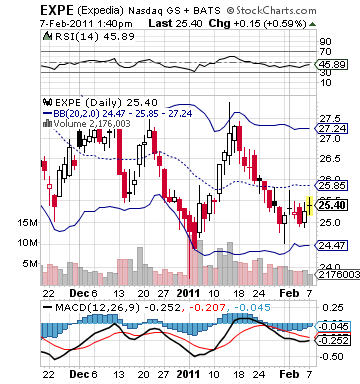 Wyndham (NYSE:WYN) - In the same vein as Expedia, we like Wyndham. The hotel company is looking to have an EPS of 0.44 vs. 0.40 from one year ago, and the company has wrapped up four straight quarters of beats. A number of lodging companies have done well or are expecting big gains - Starwood (HOT), Marriott (NYSE:MAR) and Choice (NYSE:CHH), yet WYN is still quite undervalued moving into earnings. A lot of travel, especially business, is taking place, and we are going to see a good round for lodging companies. The company reports on Wednesday.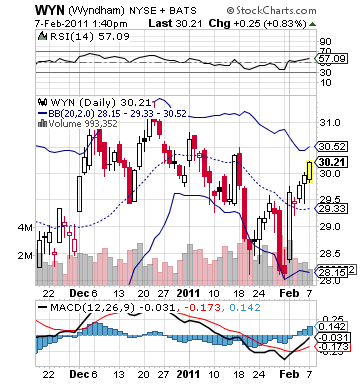 Good Investing. The Oxen Group.
Disclosure: I have no positions in any stocks mentioned, and no plans to initiate any positions within the next 72 hours.