By Demian Russian

In a research report issued Monday morning, Wunderlich Securities Media Analyst Matthew Harrigan reiterated his BUY rating and raised his price target on shares of Sirius XM Radio (NASDAQ:SIRI) from $1.75 to $2.00. This price upgrade came one day ahead of the Satellite Radio service provider's Q4 results and conference call. Harrigan noted in his report that further adjustments may be possible after Sirius XM's earnings release and "presumed guidance" Tuesday morning.
Pandora needs to better monetize its music genome project via sub revs, in our view, but could still be more disruptive to SIRI. SIRI's 2010 growth implies that Pandora may be more of a complement than replacement with SIRI having so much distinctive sports and talk personality content – even after losing Bubba the Love Sponge this January.

– Matthew Harrigan, Wunderlich Securities Media Analyst
Noting that Sirius XM is not a stranger to in-car competition, Harrigan said "Pandora is apt to get even more notoriety after having just filed for an IPO." Harrigan also noted Pandora's big presence at this year's CES. Along with being featured in the Ford (NYSE:F) SYNC system, "founder Tim Westergren even showed up with a Mini Cooper drive-on," Harrigan said. While Harrigan sees Pandora "facile in getting integrated into iPhone and Droid devices, as well as smart TVs and Blu-ray players from CE makers," he also likes Sirius XM's smartphone apps, "even though they were relatively late to market."
Noting patent activity, which Harrigan has discussed previously, indicating Sirius XM may offer a "storage and buffering approach for personalized content" as part of Satellite Radio 2.0, Harrigan views Sirius XM as having a "big edge" in regards to spectrum capacity, also noting that "32K streaming at least does not present many bottleneck issues for Pandora."
Harrigan now sees U.S. auto sales reaching a normalized rate of 15 million by 2015. He sees rebounding new vehicle sales, opportunity in the used vehicle market, ARPU upside from Satellite Radio 2.0, and "superior" cost control combining together to be "sufficient to ameliorate some inevitable share erosion – without which SIRI stock could be $3.00+."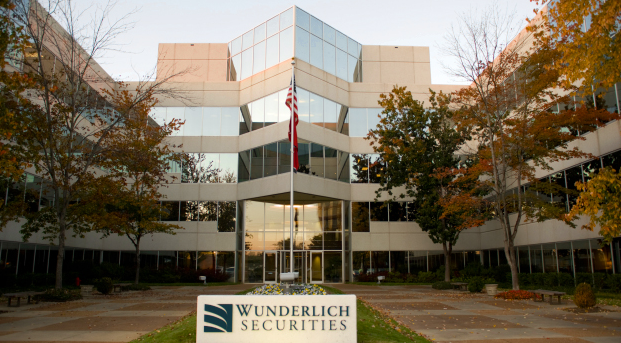 Harrigan is estimating that Sirius XM added 297,000 subscribers in the fourth quarter. He estimates sales will increase 8.4% to $741.2 million, with adjusted income from operations up 13.9%. He notes that this projection is based on "high marketing expense assumptions" and could very well be too low. He is projecting that ARPU will increase quarter-over-quarter to $11.87 and that SAC will come it at a "cautious" $62.72.
He is forecasting a churn of 2.0%. He is estimating a "difficult-to-forecast" FCF of $104 million. He is looking for a GAAP EPS of (-$0.01). Harrigan is estimating full-year 2010 EBITDA to come in at 613.2 million and is forecasting for full-year 2011 EBITDA of 758.6 million.
Harrigan initiated coverage of Sirius XM Radio for Wunderlich Securities in January 2010 with a BUY rating and a $1.00 price target. That following March he downgraded to a HOLD rating while still maintaining his $1.00 price target, as a result of concerns with the OEM sector and the economy as a whole at that time. Harrigan then raised his price target to $1.25, while still maintaining his HOLD rating, on May 3rd, the day before Sirius XM reported their Q1 results.
Following Sirius XM's second quarter results, Mr. Harrigan upgraded his rating on Sirius XM from a HOLD to a BUY, also raising his price target from $1.25 to $1.50. Harrigan then reiterated his buy rating and raised his price target from $1.50 to $1.75 last November 3rd, one day ahead of Sirius XM's Q3 results.
Disclosure: Long SIRI