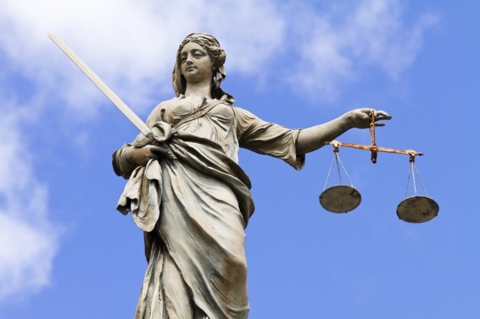 Although Ireland is in recovery mode from their crisis, the fact remains that growth will be sluggish and much time will be needed for the exchange traded fund (ETF) to get rolling again.
True, iShares MSCI Ireland (NYSEArca: EIRL) has turned positive in the last six months, gaining nearly 8% in that time span. But that doesn't mean the Emerald Isle is out of the woods just yet.
Job creation and consumer spending will remain depressed for some time, and as Americans well know, economic growth rests heavily on those two factors.
The International Business Times reports that housing prices are forecast to fall another 10% as the country emerges from a real estate crash.
Worse is the forecast for debt, which is predicted to climb to 113%. Some state-owned assets might be sold off to help with Ireland's crippled finances, including ports, forests and state energy companies.
According to Belfast Telegraph, the Irish can't bank on the Olympics to give much of a boost to their economy. The financial benefits of the 2012 London Games have been overexaggerated: No international teams have said they will be training in Northern Ireland, although many have yet to announce where they will stay.
Michael Hennigan for FinFacts says the recovery in Ireland is two-tiered and expected to be jobless and that it will need European Union aid until at least 2013.
Despite all that, EIRL has moved back above its long-term trend line. But will it stick? If you're in this ETF, be on the alert for shocks and have an exit strategy, because Ireland is not in the clear just yet.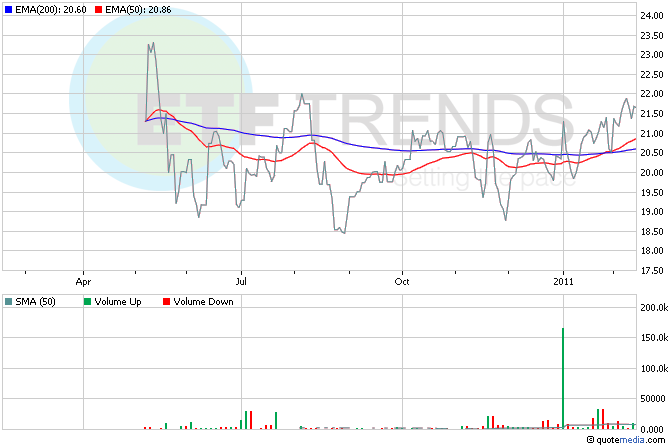 Tisha Guerrero contributed to this article.