Ford Motor Co. (NYSE:F) is one of the greatest recession turnaround stories in the American market, rebounding from the depths of near bankruptcy. Ford has been able to successfully rebuild its image and its company through a series of choices including quality of cars, focus on the Ford line, and not taking government bailouts. Yet, now that the recovery has happened and the company is back – where to next? That question lies in a number of factors that start and stop with the most important part of Ford – its cars.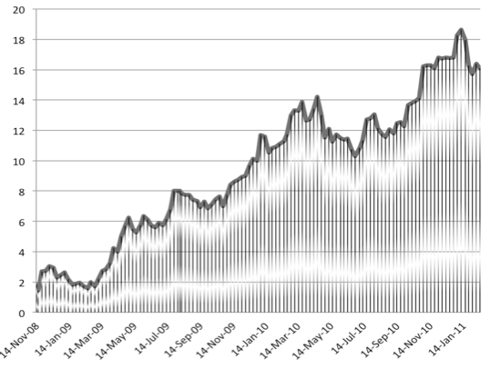 The company has built back-to-back years of cars that Americans want to buy and that have been accepted well by automotive analysts and ratings companies. For years, Ford automobiles took a backseat to the likes of Toyota (NYSE:
TM
), Nissan (
OTCPK:NSANY
) and other European cars. The company attempted to battle this trend by buying up Mazda, Jaguar, Volvo and Land Rover. With the company's One Ford Vision, they have stripped down their company and now are focusing on one thing – Ford cars.
The company started this attention with the launch of the Ford Fiesta. A microcosm of the redefinition the company is seeking.
The car has strong reviews, a "green" focus, and is line with what today's consumer wants. The Fiesta is a car that people will want to buy over other competitor brands, which is something Ford has struggled to create in its sedans for some time. The Fiesta is ranked No. 1 out of 31 new affordable cars on
USNews
newest 2011 rankings.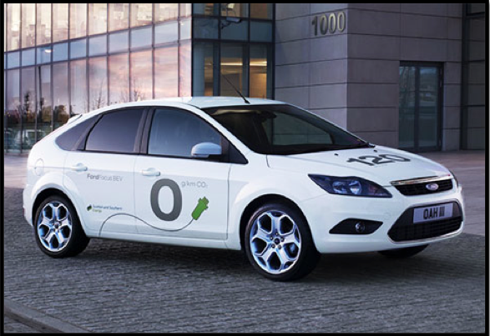 Click to enlarge
In 2009, the company only comprised 8% of the small car market share, while holding a 15% overall share of cars sold. The new Fiesta along with an improved Ford Focus that is based on the European model and features a new engine that provides 40 mpg should significantly boost the small car market share and increase the company's total share. Further, the company is beginning to take a step into the electric vehicle market with the Ford Focus. They will have a version that is electric-powered out by 2012.
The Fiesta and Focus are not the only cars gaining positive reviews and consumer attention. J.D. Power's latest rankings show a number of Ford cars making great strides. The company got four out of five stars on initial quality for its 2011 line from J.D. Power, tying or beating out BMW, Honda (NYSE:
HMC
), Hyundai (
OTC:HYMLF
), Infiniti, Jaguar, Mazda, Nissan, Toyota, VW (
OTCPK:VLKAY
) and Volvo.
Another of the new gems for Ford is the Ford Fusion, which was named North America's Car of the Year for 2011 by Kelley Blue Book. Consumer Reports rated the Fusion its top rated sedan for 2010. The sleek, new car is the silver star of Ford. It had record sales throughout the 2010 automotive year. Additionally, the new Ford Flex made Consumer Reports' Top 10 Family Cars of 2011. The Kelley Blue Book's important Top 10 Most Comfortable Cars contained a Ford with the Ford Taurus.
Ford is building great products. It has been many years since Ford had such positive reviews of its lineup, and they have more of the same in their pipeline.
Not only, though, is the company building great products, but they are seeing expansion in a number of booming markets. Despite being late to the scene in China, the company is seeing a lot of sales growth in China. In January 2011, the company saw its sales rise 20% YOY to 53,340. This market is expanding tremendously, and if the company can get a stranglehold on China's market, it will be a great market for the company to expand with a full lineup of smaller cars.
Some concerns moving forward for the company arise from the fact that concessions they were able to get in 2009 are due to expire this year and should most likely increase in 2012 and 2013 given how successful they have been over the past year. Further, the company is seeing a major contraction in its European market each month YOY. This market's drop-off can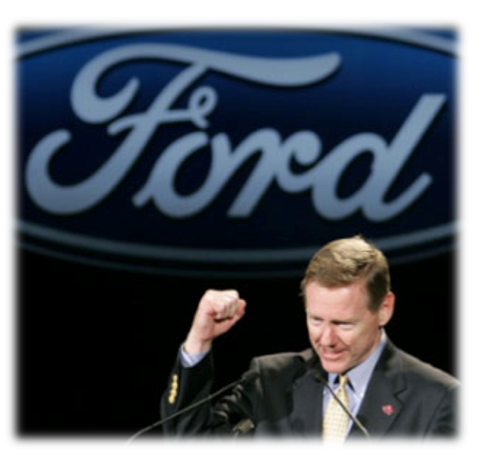 be covered by other emerging markets, but Europe has been a place of exceptional revenue for the company. Losses here will hurt the company, and they expect the new Ford Fiesta and Focus will be popular items there to reestablish business.
One cannot ignore, additionally, that a lot of Ford's quick success and rebound would not have been made possible without the downward spiral of its rival Toyota. The recall and recent perception of Toyota has tarnished the company's image and allowed Ford to make an even stronger case for competition. Toyota's market share has dropped from 17% to 15% over the past two years. Ford's share has risen 2%. Competition, at home, seems to now be sustainable with GM (NYSE:
GM
) and Chrysler starting to refocus on growing their business now that they are out of bankruptcy and moving forward. These two companies will battle for market share as well once again.
An additional concern for Ford has to be the prices of inputs. Steel prices have started to increase tremendously, and the company will have to eat some of these costs. Additionally, the company is facing rising gasoline prices. While they are improving fuel economy in their cars and introducing electric vehicles, the company has a large amount of its market in the truck and SUV business. In fact, Ford's Super Duty line has now over 50% of the entire heavy-duty market, which is the highest amount since 2001. Higher gasoline prices will hurt sales here and curb a major core business. The company will need to be able to cover losses here with electric sales and increased fuel economy.
Overall, though, there is still a lot of bullishness out there for Ford. Industry-wide, the auto industry still has a lot of pent-up demand that has not been unleashed yet. Auto sales are below scrappage levels. In the past year nearly 13 million units have been removed from the road, while only 11 million units have been sold. With nearly 2 million new drivers each year, the numbers do not add up. There are still a lot of consumers not taking the big-ticket item, but that trend is not sustainable. As more buyers come to the table, it will significantly benefit the entire sector and Ford.
Financially, the company is continuing to improve. For many years, Ford had a significant amount of debt that was unable to be unloaded. The company recently was able to sell $3B of its debt and received an upgrade on its debt rating from S&P. The company has improved its financial health since 2008. Its current ratio was a dangerous 1.34 in 2008 and has moved to 2.34 in the TTM. The company still has more liabilities in total than total assets, which is very concerning, but this trend seems to be moving in the right direction in the past three quarters.
Return on equity is moving in the right direction as well. The company is moving closer to having an equal amount of total assets to total liabilities and improving its net income. ROE has been positive since 2005, and it could be positive as soon as next year. The company's ROIC is moving toward the black as well, which has not been positive since 2005.
Efficiency is also improving with Ford. Days sales outstanding have improved from 275 in 2009 to 225 in the TTM. Days in inventory have been reduced to their lowest levels since 2004 for the TTM, which is a very small 21 days. Inventory turnover has improved from 13 to 17 in the past year, and the cash conversion cycle has dropped below 200 days for the first time since 2007.
Ford's long-term potential depends on the company's ability to continue to do what it is doing today and not be satisfied ever with what they have accomplished. American automakers lost sight of quality and their consumer over the past 10 years. The best product is always the best way to do business, and Ford has gone back to the simple truth of business. They will only succeed further if they can continue on that path.
Valuation
The Oxen Group's fair value estimate for Ford is $18.50 per share based on discounted cash-flow analysis. The company is on the cusp of what could be years of cyclical profitability. They are seeing 20%-plus quarterly sales growth every month, and their quarterly earnings are starting to show the same results. The economy is definitely risky, but the company has the current lineup that is attractive and can remain that way for years.
The stock is a Buy below $14.50, and Sell above $21.
Disclosure: I have no positions in any stocks mentioned, and no plans to initiate any positions within the next 72 hours.
Additional disclosure: We have a Hold Rating on the stock ... no position.