[click to enlarge charts]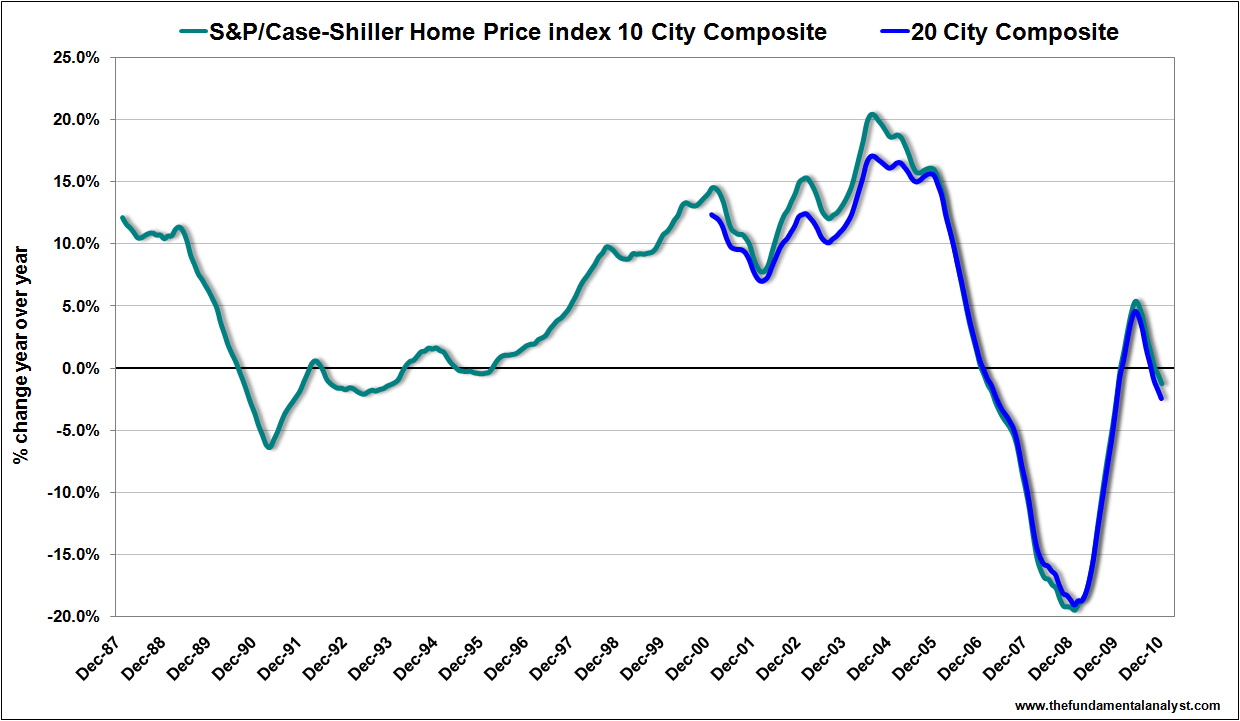 As noted back in December, it is no longer necessary to debate the possibility of a double-dip in house prices, we are in the midst of it. The latest Case-Shiller Home Price report showed home prices fell a non-seasonally adjusted -1% in December for the 20 city composite index and are now down -2.4% from a year ago. The 20 city composite is only 2.4% above the trough hit in April 2009. If you want to argue that a double dip would need to take out the previous low then you are more than welcome to but you should consider that if you adjust for inflation, real house prices are already at new lows in this cycle.
A couple of points to note: every single MSA with the exception of Washington saw home prices fall in December and 10 out of 20 MSA's hit new lows in December. Las Vegas is now -57.6% below the peak of August 2006 whilst Phoenix is -54.7% below it's peak of June 2006.
Typically house prices follow sales in a normal cycle. That is sales will rise first and prices will follow. However revelations of possible overstatement of home sales by the NAR make recent home sales numbers more than a little suspect and even if the rises are genuine they are from a very low base. Although many market pundits have been calling for a bottom in house prices for 3 years now, it is clear they continue to be wrong if you use 'real' inflation adjusted prices. Even the nominal price level will likely hit new lows in the coming months.