Nexen (NXY) was the best performing major Canadian oil stock this morning, hitting yet another 2011 high at $26.39 CDN, while other energy stocks were mainly down.
NXY is now at $25.60, up 2 cents, as all the energies took a dive on the news the Saudis were in talks with European refineries to make up the shortfall in Libyan oil.
Raymond James downgraded the stock to market perform yesterday, making the upside move even more interesting.
This is what we wrote about Nexen last week:
We recommend some profit taking in the mid-$25's, as Nexen could react negatively short-term, as protests will probably elevate in Yemen next week.
We have sold our Nexen in the $25.50 CDN area with some trades in the plus $26 area today.
click to enlarge images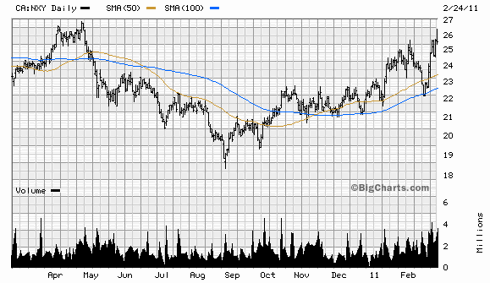 Click to enlarge
In my view, energy stock traders and portfolio managers are:
Ignoring the likely spread of revolution to Yemen from Libya and Bahrain.
Seeing the big move in Brent oil (April futures hit $118.03 today) and computing the additional cash flow that Nexen will earn from its Buzzard and other U.K. ops.
Looking at the valuation of the stock and recognizing it might be cheap.
Oil was up big this morning, but has now moved to the downside. It's a classic reversal and weak hands will be selling oil stocks rather than accumulating them.
Market odds makers are probably looking at Gaddafi and his crazy speeches, the defections of political and military figures in his government and armed forces to the other side, and his loss of control over Libyan cities and towns, including Az Zawiyah to the west of Tripoli. The opposition seems to be gaining momentum and is now equipping itself with armaments left behind by the fleeing Libyan military.
The scorpion-like Gaddafi will soon be in a corner. He is closer to an exit (either out of the country or into a shallow grave) rather than to a major victory against the Libyan opposition forces.
"Peace breaking out" is something energy stock traders and investors have to be prepared for. WTI oil has already moved decidedly into the red – April futures are at $97.27, down 83 cents after hitting $103.41 on huge volume earlier today.
In Yemen, we had developments this week that would indicate there is a significant chance that a more aggressive protest is brewing there, and has gained momentum.
Here are the most recent developments in Yemen this week:
Seven MPs of the governing party quit in protest over the excessive violence used by the government against protestors.
Today a student protestor was killed in the capital city, Sana, even though President Saleh ordered his police to protect, rather than confront, protestors outside the university. Protests have increased in size and agitation.
Protests have gained strength in the south along the coast, which is the location of the southern secessionist movement.
There was a 5,000 person protest in Ash Shihr, which is close to the terminus of the pipeline used by Nexen to transport its Masila block oil to port.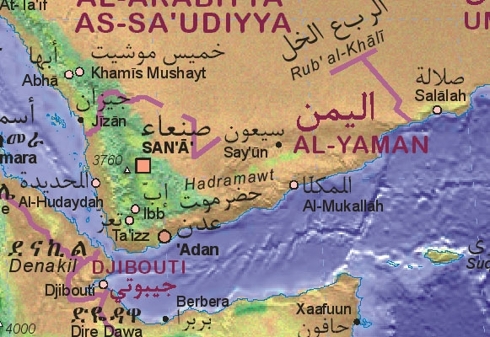 Click to enlarge
Yemen is not a factor in the global oil export market. Production in 2010 is estimated by the EIA at 260,000 bod, and about half of that is exported. The rest is consumed at a few refineries, the largest being in Aden.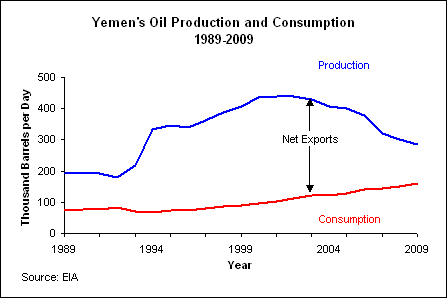 Oil production has dwindled due to depletion and lack of investment. Proven reserves are estimated by the EIA at 3 billion barrels.
Yemen has significant natural gas production, most of which is used for enhanced oil recovery. Natural gas reserves are estimated at 16.9 trillion tcf. An LNG facility and port is run by a consortium led by Total SA (NYSE:TOT).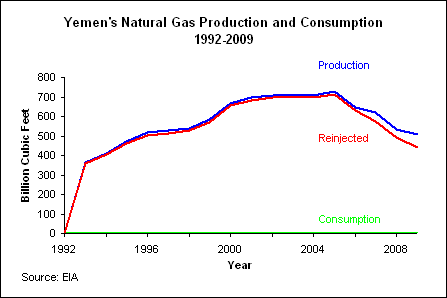 Yemen has been important to Nexen since 1993. Nexen may lose the Masila block when its PSA expires in December 2011, no matter what government (or lack of) rules Yemen at that time. The reason is that the Yemenis have had an agenda to transfer-expired leases to the Yemeni national oil company, SEPCO (Safe Exploration & Production Operations Company).
In 2005, the Yemenis expropriated the big Marib block-oil lease that Hunt Oil had pioneered for the country in the 1980s. Even though a five-year extension was granted to Hunt, the parliament annulled the lease and transferred ownership to SEPCO.
In my view, there is a very good chance Nexen will lose the Masila block after it expires. Nexen spent $52 million and added 6 million barrels of oil from Yemen in 2010. The company will spend more on Yemen and could find more oil if it were not for uncertainty over the renewal of its lease and PSA with the Yemeni government.
A heightened revolt in Yemen would cause traders to dump Nexen, because this was historically an important area for the company. Even though the reserves and production are not that significant anymore (1% or proven reserves and 8% of 2011 estimated production), the fact Nexen will lose its central processing facilities, pipeline and future development of extensions and additions, will cause market disappointment.
Yemen is similar to Libya in that it is a tribal society. The tribes could provide armed cover for a revolt if it met their objectives. Several tribes have a bone to pick with Saleh, including the Hashid tribe to the North.
Unlike Libya, Yemen has a functioning parliament. Yemeni President Saleh is not a madman of the Gaddafi ilk. He is a survivor, having been in power for 33 years. He isn't as old, or as stubborn, as ex-Egyptian ruler Hosni Mubarek.
Saleh is a shrewd negotiator and has already made concessions to the various oppositions, but so far they haven't accepted them.
To compound the complexity of the Yemeni situation, the U.S. has a vested interest in maintaining a pro-American government there. There are too many active Al Queda operatives in Yemen to allow armed insurrection to take over the country.
Another fact which would make it unlikely for the U.S. to hold back and allow Yemen to degenerate into chaos, as it has with Libya: The country is situated at the mouth of the Red Sea and the northern coast of the Gulf of Aden. Across the Bab el Mandeb straits lies the Republic of Djibouti, containing a major U.S. naval base. Somliland borders the southern coast of the Gulf of Aden. If Yemen was to become even more unstable and dominated by a lawless tribal society or worse, an Islamic party, then the Gulf of Aden would become an even worse gauntlet for Suez canal shipping traffic than it already is.
Therefore, it is unlikely the U.S. would allow insurrection and/or secession of southern Yemen, which was a socialist state until the dissolution of the USSR forced it to accept unification with the north in 1990.
Tomorrow is the traditional Muslim day of prayer before the Saturday holiday, and often protestors use the animus of the prayer giving to signal a "Day of Rage."
We were sellers of Nexen at $25.50, and we are buyers below $24 CDN, subject to the above uncertainties and potential developments.
Disclosure: I have no positions in any stocks mentioned, but may initiate a long position in NXY over the next 72 hours.
Disclaimer: The above information was previously disseminated to clients and subscribers of the BCMI Report from 12 to 48 hours before appearing in Seeking Alpha.