One of the great benefits of working with several institutional investors is that I get exposed to a lot of different ideas across market sectors. One of my clients has been an investor in the REIT market for quite some time, and I am very grateful for the exposure I get from participating in their Investment Committee meetings. While they generally like to invest in the "best" REITs in terms of management skill and market leadership, they often look to one-offs, especially when they believe the stock is mispriced. In December, we approved two new names, both of which I find timely.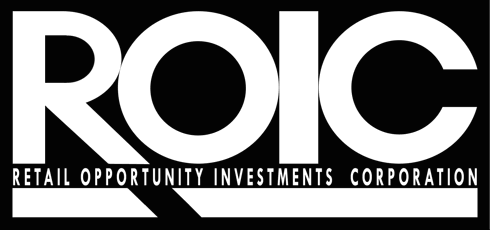 Retail Opportunity Investments (ROIC) is the easier one to understand. This California-based REIT began operations in 2009. CEO Stuart Tanz formerly led Pan Pacific Retail Properties from 1997-2006 before selling out to Kimco Realty (KIM) for $4.1 billion. Talk about great timing!

The company has been getting its capital (originally $400mm) invested and now has ownership interests in 25 shopping centers (2.8mm s.f.). At year-end, the net real estate investments were $344mm, with cash of $84mm and mortgage debt of $42mm. Since year-end, the company has bought a center near San Francisco for $21mm and another near San Diego for $35mm and picked up three more properties through foreclosure.

The company projects FFO for 2011 of .50-.60 and is paying a dividend of .32 currently (likely to rise). In fact, if it hits the low end of its FFO estimate, one might expect the dividend to rise to .35-.40 based on their guidance. This is based upon buying $350mm in property.

The stock did nothing for the past year, but it has seen a bit of interest lately since it began paying a dividend. Just two analysts cover the stock. Note that there are 8mm warrants (October 2014 expiration, $12 exercise price) and 41.4mm shares. The original company, a special purpose acquisition corporation (SPAC) was known as NRDC Acquisition Corp. The day the stock began to trade as ROIC was October 20, 2009.

What is the stock worth? Because it's not fully invested (or yet using leverage), the FFO is not reflective of the potential. It Tanz continues to put the cash to work smartly, FFO in 2012 could be significantly higher, which will drive the dividend. My guess is that it could approach $1 next year and drive a .75 dividend. The stock might command a 6% "normalized" yield, perhaps 5%, suggesting a target of 12.5 to 15 by year-end (plus the dividend until then). In a downside scenario, the current price isn't a substantial premium to the book value.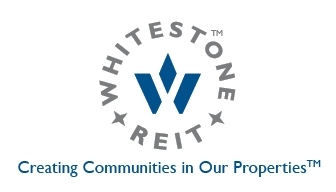 Whitestone REIT (WSR) is focused on a property type that isn't widely appreciated - Community Centered Properties. To me, this is a fancy term for low-rent strip centers catering to ethnic communities. The targeted markets are its hometown, Houston (mine too), San Antonio, Dallas, Phoenix and Chicago. This is a REIT that is not so much about the quality of its real estate but more about its operational capabilities.

This one pays a juicy 8% dividend ( .095 per share monthly). WSR went public this summer and has shot up. It just pulled back, perhaps as investors factor in the expiration of a lock-up. The company will release Q4 results on 2/28, but it did update shareholders in January. It reported 86% occupancy, up from 82% at year-end and 83% at the end of Q3. The company has done two acquisitions since the IPO. It had raised about $23mm by selling 2.2mm shares at 12, and it has now invested about $8.6mm in properties.

What I like about WSR is that it is very diversified, is exposed to good markets in the Southwest and not widely followed. The largest of its 802 tenants is just 3% of revenue. There are currently just two analysts following the company. I would also add that the balance sheet is reasonably strong, with about 54% debt to cap and no maturities until 2013.

I am less confident about the growth prospects here, but I think that the CEO, Jim Mastandrea, can continue to improve operations and sustain the dividend. He joined the company in 2006 and has extensive real estate experience.

I think both of these relatively obscure REITS are quite attractive. ROIC is a bet on Stuart Tanz succeeding again, while WSR is more a niche REIT that could see the market accept a lower dividend yield as it better understands its business model.

Disclosure: I have no positions in any stocks mentioned, and no plans to initiate any positions within the next 72 hours.