Profile
Rosetta Stone Inc. (NYSE:RST) is a technology-based language learning provider that develops, markets and sells its own language learning software through packaged software, online services and other practice techniques. The company offers products in 31 languages. The software uses Dynamic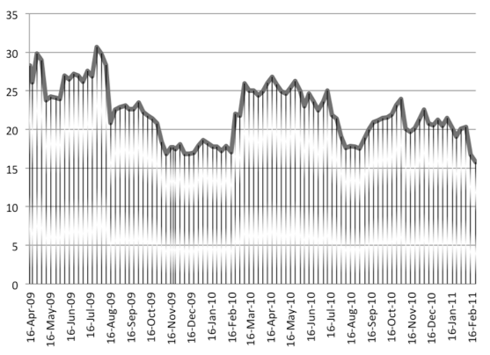 Immersion, which eliminates translation and grammar to work on speaking the language over all other techniques. The company markets to individuals, institutions, businesses and government agencies. The company went public in 2009 and is headquartered in Arlington, VA.
Thesis
The language business is surprisingly larger than one might expect with some $30B in global sales and training to learn other languages. One company that has attempted to leverage the educational process into a profitable corporation is Rosetta Stone. The company, which went public in April of 2009, has thus far been successful with being profitable, but the company faces a major concern about its growth capabilities. These concerns weigh on the stock, and until they are solved, the upside to the stock is limited.
Our current position on the stock as a Hold represents our concern that the company is facing a declining to stagnant retail market that limits growth potential combined with uncertainty about the company's ability to grow internationally and institutionally. The company in its Q3 and expected Q4 saw a significant drop in the retail side of the business despite the release of the company's Version 4 of Totale software, which combines an online software capability with real tutors and conversation practice. The company had a disappointing Q3, but only two weeks of Totale release were factored into that result.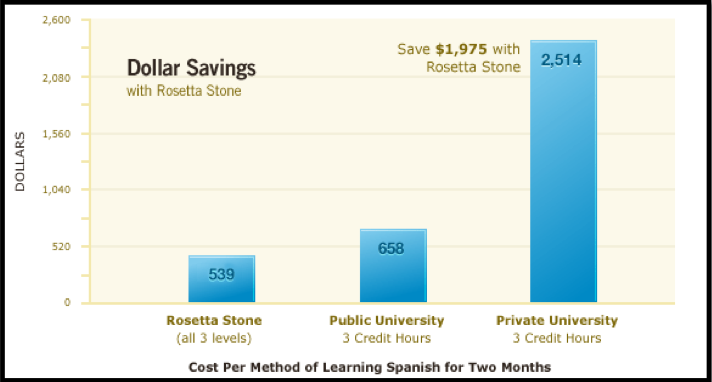 This month, however, the company reduced expectations for its Q4, which does not bode well for the results of Totale showing much growth for the company. While the lack of growth does not mean that the company cannot maintain profitability and be a company that offers similar stagnant results, this does not bode well for stock growth. The company has shifted its focus from the retail sector to the international and educational institution side of the business, which are both a small part of overall sales.
The international language learning business is far greater in size than the U.S. market, and this represents a great growth possibility for Rosetta Stone. The only issue is that the company has not proven it can be successful in international markets for a sustained period of time. The company has seen growth in this market YoY, but as that pies grow, the retail pie drops in the U.S. A sustained level of growth here needs to match domestic sales and grow significantly to raise share valuations.
Further, the company believes that Rosetta Stone can be a useful tool in the classroom. There is definitely some major potential for this to occur, but the product does not currently supplement a teacher. Rather, Rosetta Stone is an either/or sort of software. The company would be much more attractive if it worked more like a textbook industry offering software that worked hand-in-hand with instructors. Nothing in the pipeline seems to be like this, and until that occurs, its growth on the educational institution may be limited.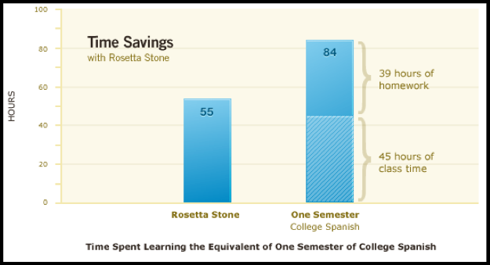 Even with growth of 5%-7% in operating income in the next few years, this stock still seems a bit high at current prices. We are not ready to value this as a sell given the fact that the company is still navigating toward what its business will be in the future. Yet, if the company cannot adopt programs that are more attractive to educational institutions and grow its international presence substantially, it will be stuck in the teens to single digits.
One positive that the company has going for it is that they have maintained strong cash flow and strong gross margins. As the company can grow its presence, these two factors signal that the company's top line and bottom line will both be positively impacted. The company operates a FCF margin above 13%, which is very positive, and they have a gross margin nearing 90%, which is also outstanding.
Further financials can help us paint a more realistic picture of Rosetta Stone's potential. While the company has significant gross margins, operating margins are drastically lower at only 11% in the TTM. The problem here is that has significant S,G, and A costs and has to put a lot of money into developing product that causes operating margins to be much less than gross margins. This is not a significant issue only in that the bottom line will continue to struggle unless they can raise these margins.
The company is growing its ROE and ROIC, which are both positives and solid reflections on the management, as the company is bringing a better return on all investments. They dipped in 2009 when the company went public, and the growth since its IPO is positive to see.
Additionally, the company shows solid financial health. The company has no debt, and they operate a healthy current ratio of 2.23. The company's quick ratio is very positive at nearly 2 as well. We want to see 2 and 1 for these ratios, respectively.
One of the signs of weakening retail market, though, is seen in the company's efficiency. They have increasing days sales outstanding, days inventory, and cash conversion cycle in the last year. All three categories have went up with days inventory growing from 76 to 101. That is a pretty significant growth and that means the company is holding product on shelfs longer than before.
Overall, Rosetta Stone is a company right now that offers a quality product, but that does not simply translate into positive stock. What the company needs to show for its stock valuation to be tremendous is that they can sustain growth at more than 5%-7% in the next few years. This will mean a significant introduction into international markets that has not yet occurred.
Disclosure: I have no positions in any stocks mentioned, and no plans to initiate any positions within the next 72 hours.