"When you are going to attack nearby, make it look as if you are going to go a long way; when you are going to attack far away, make it look as if you are going just a short distance."
-- Sun Tsu, The Art of War


Google (NASDAQ:GOOG) fires the first shot at Demand Media (DMD), and it's not across the bow this time, it's a direct hit to the face.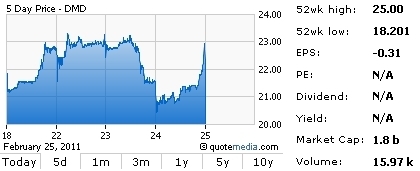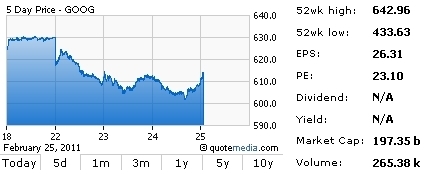 Google announced in its blog a major shift in the way that it will rank websites based on content. With a first strike of over 11% of all search results being impacted, it would be hard to imagine that Demand Media investors will not feel the blow with the next quarterly report -- maybe sooner-- if DMD readjusts guidance lower.
Google has clearly declared war on "content farms" such as Demand Media. On Friday, the companmade good on its declaration with an update to the search and ranking algorithm. To be sure, Demand Media has been very good and placed its content at or near the top of searches. Their skill at churning out content in every search criteria imaginable has allowed Demand Media to build a company worth almost $2 billion. Demand, in lightning quick fashion, issued a press release responding that investors have nothing to worry about. Here is part of the statement by DMD:
"Today, Google announced an algorithm change to nearly 12% of their U.S. query results. As might be expected, a content library as diverse as ours saw some content go up and some go down in Google search results.This is consistent with what Google discussed on their blog post. It's impossible to speculate how these or any changes made by Google impact any online business in the long term – but at this point in time, we haven't seen a material net impact on our Content & Media business."
Google must believe that "[its]programmers can beat up the content farm programmers", or I highly doubt that Google would be so public about the changes in the search results. The timing of this assault on Demand profits could not come at a worse time. After the recent IPO, Demand stock price has not fared very well. Listening to the Demand conference call that aired on 2/22/11, it clearly sounded like Demand is trying to "pitch" an advertisement to Google about why it should not be dismissed from the dinner table. One cannot blame Demand for trying to reach out to Google when so much of its business model is based on Google playing nice. It would appear that Demand failed to convince Google to go along.
It will be interesting to see how a $2 billion technology company is able to find work around changes in search results created by a $150 billion company that is trying to keep Demand Media content from reaching the top. While Google doesn't get everything right, it does appear to get just about everything right. I believe that Google will find success in getting the lowest quality content removed, but Demand will not just sit there without finding methods of optimization for the most important content in terms of revenue.
Demand Media also may simply shift gears and move to offer higher quality content that Google will not be so focused on removing from the results. Indeed, given enough time and the industry leadership that Demand Media has, it may be able to take market share away from others if it raises the quality of the content provided. The bottom line is that Demand can face a mild headwind going forward that can be expected to increase to gale forces for the lowest value content.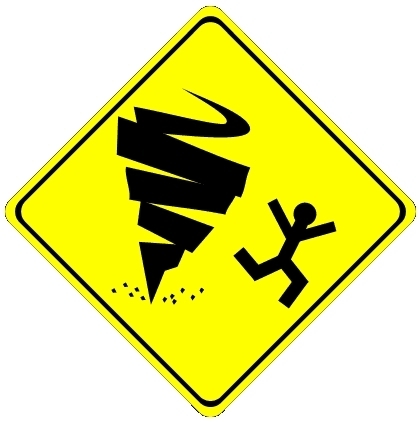 If Demand Media is unable or unwilling to become a higher value content provider, it would appear that revenue will drop as the punches thrown by Google land directly on the chin of Demand Media. By moving away from the leading provider of sweatshop, dirt cheap, "get it done" content and moving towards quality content, Demand Media will face likely increases in cost of content, and may or may not be able to offset the costs from improved search results of others being pushed to the side.
Any improvement in the search results should be viewed as a positive with GOOG, so while this may impact DMD negatively, the update should be monitored closely to see if it is effective at providing a better search experience for the user, which may push greater search market share towards GOOG.
I would not want to invest in DMD until the company can show that it is able to adapt to the changes made, and more importantly, to the changes that Google is clearly likely to make going forward. I will be looking to short DMD and go long GOOG if it appears GOOG is successful. My broker does not have shares to short DMD or I would have shorted in pre-market trading. I will be looking to short DMD calls into strength this week.

Disclosure: I have no positions in any stocks mentioned, but may initiate a short position in DMD over the next 72 hours.

Additional disclosure: I am watching DMD for a short(selling call options) and unlikely but possible GOOG for a long (selling put options)