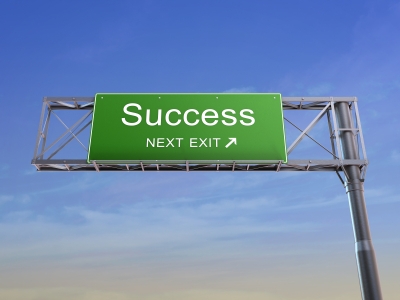 Amazon (NASDAQ:AMZN) created some buzz last week when it announced that it will throw in free online video streaming rights to about 5,000 TV and movie titles to all subscribers of its Amazon Prime service.
Amazon Prime is a service that offers customers 2-day shipping on all merchandise for a $79 annual fee. A look at Compete data reveals Amazon Prime averaged about 600K unique visitors during Q4 2010.
So, how many people who watch/rent a movie on Netflix (NASDAQ:NFLX) or Hulu also shop on Amazon. It appears that Netflix and Hulu users are definitely heavy Amazon users.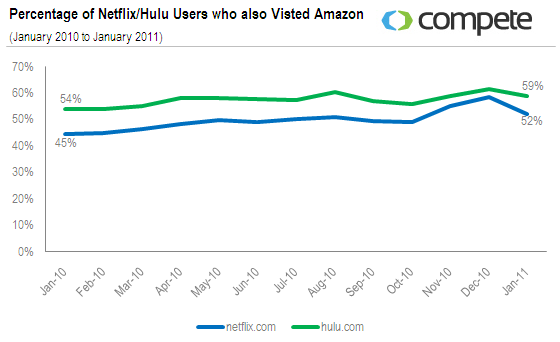 This makes sense given that all three of these sites – Amazon, Netflix and Hulu – represent the newer, fresher, more progressive iterations of their respective industries. Many of the same people willing to watch/rent a movie online are likely the same ones who would rather shop on their couch vs. going to the mall.
So, let's infer that movie watchers like to shop on Amazon. How many of these movie watchers also buy so much stuff on Amazon that they think Amazon Prime is worth signing up for? The best way I could think to measure this was to see what percentage of new Amazon Prime users also visit Netflix or Hulu at least once during the month they sign up. The data tells a very different story.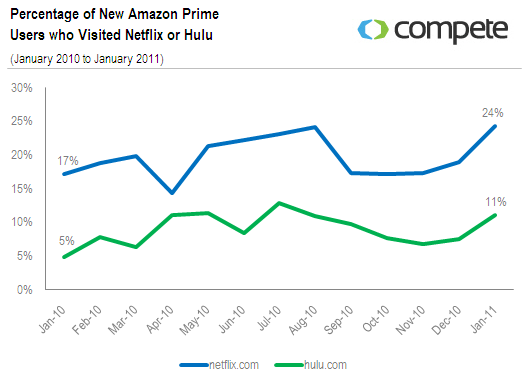 People who signed up for Amazon Prime appear to be not nearly as much of an online movie watcher. Based on this first pass review of the data, I'd have to think Amazon is betting that the people who are currently Amazon Prime members are business people. Amazon sees how many Netflix and Hulu users visit their site and are hoping they can lure the more casual shopper to sign up for Amazon Prime by providing them with incentives that speak to their interests. In this case, movie watching is a nice "freebie" that they think will appeal to their audience.
I doubt Amazon will succeed in steeling the hardcore movie-watcher from Netflix or Hulu given the relatively small number of titles available. However, I would not be surprised if they succeed in grabbing the more casual online movie/tv watcher.
Amazon Prime would appear to be a perfect value for the consumer who feels they don't watch enough movies to justify a Netflix subscription, but order enough other merchandise online that the two-for-one offering makes the price seem more attractive.
Stay tuned. We'll be watching this one over the next couple of months and will provide an update soon.