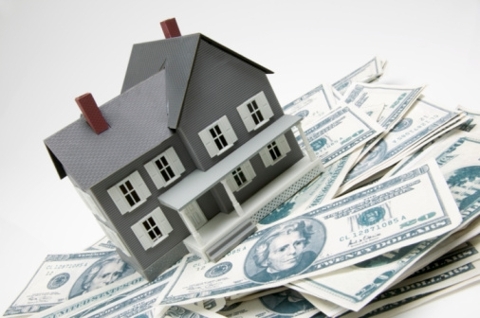 Reports of the death of the real estate market have been greatly exaggerated. At least, that's the belief of asset manager Cohen & Steers, which feels there's a strong case to be made for the global commercial real estate market and the time to strike may be now.
"Real estate was at the center of the crisis over the past few years, and a lot of investors felt a lot of pain," says Tony Ialeggio, senior vice president and director of global marketing at Cohen & Steers, the index provider behind the Cohen & Steers Global Realty Majors (NYSEArca: GRI).
But to paint all real estate with the same broad brush would be a mistake.
"The commercial real estate space has come back much more quickly and much more strongly than residential, which still faces significant challenges," he says.
REITs in 2009 and 2010 outperformed the broad stock markets, something Cohen & Steers points out isn't widely known or understood.
If you missed that rally, however, don't fret: Cohen & Steers is finding that the environment for REITs to continue to perform well is right, and the best way to approach the sector right now is to take a global approach.
REITs have traditionally been viewed as a more U.S. sector, "but they've been adopted around the world," Ialeggio says. "It's a global sector now."
While U.S. REITs have held their own in the last few years, there are even greater opportunities in places like Asia, Latin America and some European markets.
Ialeggio says that's because the stocks on those markets may be more undervalued than they are in the United States, and that, combined with strong economic growth in those areas could be an even greater opportunity for investors.
Real Estate and the Economic Recovery
REITs haven't fully recovered from the downturn. There are still vacancies in smaller cities around the country. But in major metropolitan areas like Manhattan, Washington, D.C., Chicago and San Francisco, rents and occupancies are approaching pre-crisis levels.
"Places are still struggling, but it's not the trophy properties that a typical successful REIT would own," Ialeggio points out.
One area of particular strength that Cohen & Steers has seen is in properties with short lease durations, such as hotels, apartments and self storage.
Business travel is coming back, and hotels are able to capitalize on the increased demand and raise prices accordingly. Apartments are desirable for both those who can't afford homes as well as young people working to establish themselves in their careers.
"As their job prospects improve, they're more likely to rent than buy a home in the current environment," Ialeggio says.
The death of the consumer has been overblown, as well, evidenced by the performance of Simon, an operator of malls across the country.
The key, according to the Cohen & Steers approach, is to have the right names in the index.
"Market leaders who are doing well are driving the overall sector returns that we've seen."
Real estate still has its issues. The pace of the economic recovery and job creation will be a huge factor in the coming months and years.
Building a REIT ETF
Cohen & Steers carefully analyzes the REITs that are included in their index, stating that it's more important than ever to identify the companies that have the best position in their ownership of real estate, as well as their management track record and position in the marketplace.
"When you look at ETFs, most are indexed to a certain benchmark and you get 200-plus securities that may or may not exhibit those outstanding characteristics," Ialeggio says.
What Cohen & Steers aims to do is identify the top 75 global real estate companies that will benefit from the economic recovery and lead the real estate market forward.
Some of the qualities they look for in such companies are their ability to tap equity markets to take advantage of distressed opportunities. "The market leaders are able to act more quickly to take advantage of opportunities," says Ialeggio.
Cohen & Steers isn't just researching international REITs from a computer in New York, either. "When we evaluate real estate companies to invest in, we're actually going to these places," says Ialeggio.
Analysts go into the buildings, look at cash flows and evaluate the economic climate of the area. Because economic growth around the world is happening at different rates, Ialeggio says the approach is especially timely.
"It's not a one-size-fits-all approach that will win going forward," he says. "We're trying to tailor our strategy for a market that's growing."
REITs and Dividends
REITs are required to distribute 90% of their taxable income to investors in order to have REIT status, which is one of the reasons they're so appealing to investors.
Overseas, the same basic idea holds, though the tax rules may differ slightly. The requirement to pay out such income overseas can range from 70%-90%, says Ted Valenti, senior product manager at Cohen & Steers.
Payout ratios are another front on which REITs are improving. At the height of the financial crisis, says Ialeggio, ratios were the lowest they had ever been. These days, they're coming back to where they have historically been.
Ialeggio says that Cohen & Steers' forecast for the next decade is approaching 10% dividend growth per year.
"The dividend growth has always been a big part of the total return story that makes REITs attractive."
Other global real estate funds include SPDR DJ Wilshire Global Real Estate (NYSEArca: RWO) and First Trust EPRA/NAREIT Global Real Estate Fund (NYSEArca: FFR). For investors seeking non-U.S. exposure, international real estate funds include SPDR Dow Jones International Real Estate (NYSEArca: RWX) and WisdomTree International Real Estate (NYSEArca: DRW).
All five funds share similar characteristics, though GRI's 75 holdings is more selective compared to the others, which include between 119 and 263 holdings.