[click to enlarge charts]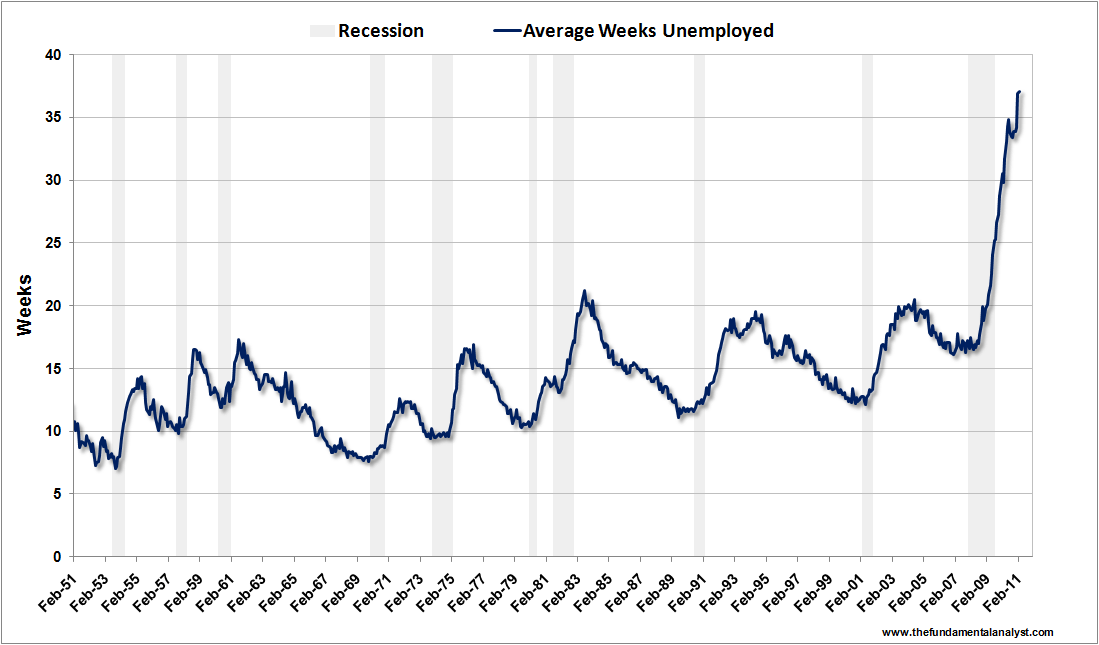 I saw a chart similar to the one above on a well known site lamenting the trend in the average duration of unemployment. In the latest report from the BLS out this past Friday, the average duration of unemployment hit a new all time high of 37.1 weeks. Whilst I don't want to downplay the obvious problem of long term unemployment, it's probably not as bad as it seems. The average duration of unemployment had been in decline since it peaked in June 2010, however the chart above shows it has spiked sharply upwards in the last 3 months.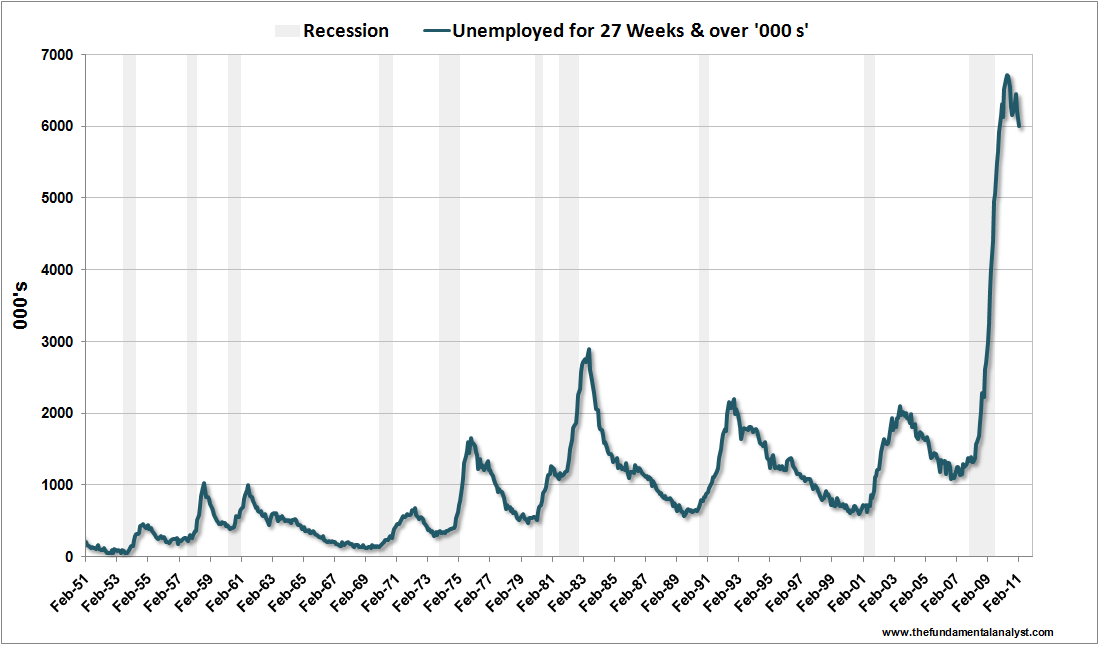 However, if you look at the actual number of long term unemployed, defined as those unemployed for more than 27 weeks or more, it has declined by 335k or about -5.3% since November 2011. So if the number of long term unemployed has fallen over the last few months how can the average duration be going up? Simply because all other categories of unemployment 5 weeks or less (-15.4%), 5 – 14 weeks (-7.3%) and 14 – 26 weeks (-13.4%) have all declined at faster rates as shown below.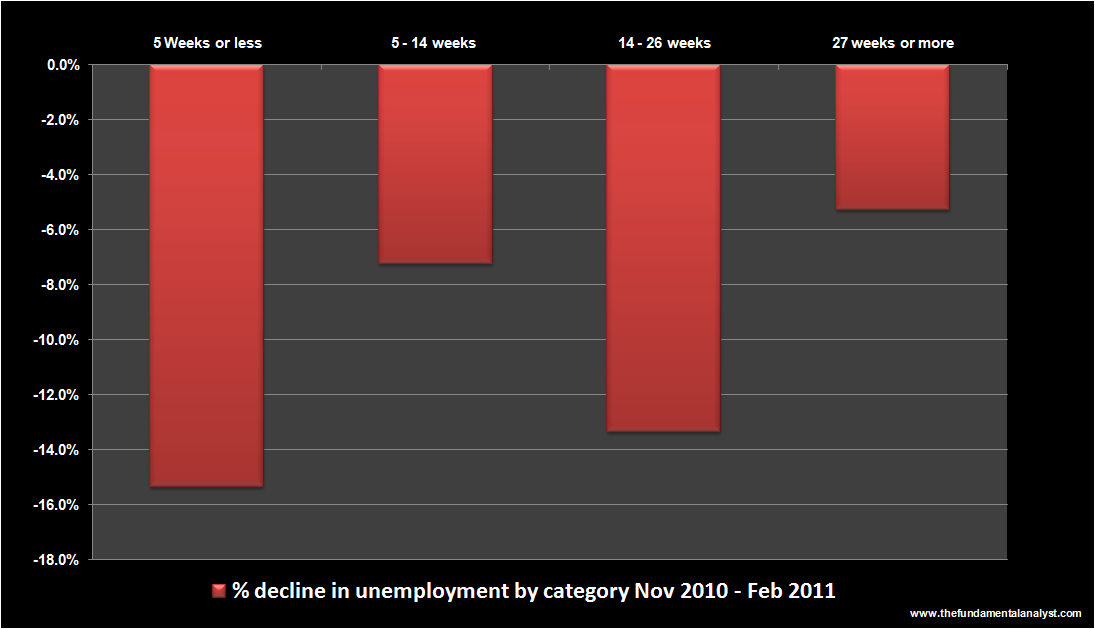 This makes sense as well if you think about it. Those in the long term unemployed category are more likely to be those that are the 'least employable' for want of a better term. That is, on average they will have lower levels of education and experience, both attributes that have strong correlations with higher rates of unemployment and longer durations. To reiterate, there is nothing pleasant about the phenomenon of long term unemployment. About the only positive thing we can say is that there are less long term unemployed today than there were 3, 6, 9 and even 12 months ago.