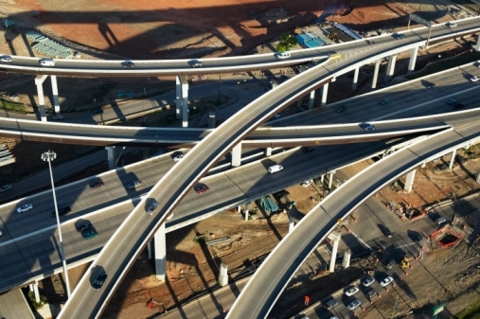 Click to enlarge
While the emerging markets are pumping billions into expanding their infrastructure, the United States is falling behind. That's part of the reason infrastructure companies and exchange traded funds (ETFs) are doing much better with overseas exposure.
The McKinsey Institute recently contended that America's poor infrastructure is impeding economic development while other countries speed ahead, reports Eric Jaffe for Infrastructurist.
Justin Lin, the top economist at the World Bank, concurs, stating that the United States would do well by catching up to China's infrastructure commitments. China averaged 9.6% economic growth from 1979 to 2002 after quintupling the size of its highway system.
Has that been borne out in ETF performance? iShares S&P Global Infrastructure (NYSEArca: IGF), which has a 24% allocation to the United States, and SPDR FTSE/Macquarie Global Infrastructure (NYSEArca: GII), which has a 40% allocation to domestic companies, are up about 11% and 7% in the last six months, respectively.
PowerShares Global Emerging Markets Infrastructure Portfolio (NYSEArca: PXR) and iShares S&P Emerging Markets Infrastructure Index Fund (NYSEArca: EMIF) have fared better: PXR is up 17% in the last six months, and EMIF is up 12.1%.
You have to wonder what the long-term cost will be for both ETFs and our own economy if we don't start investing in infrastructure the way may emerging markets have begun to.
Mary Meeker, financial analyst at Morgan Stanley, has pointed out that the United States is spending less on productive investments, like infrastructure, technology and education, and more government money is put in areas of preservation, such as health care, for an aging population, which has lead to a loss of our innovative edge.
Max Chen contributed to this article.