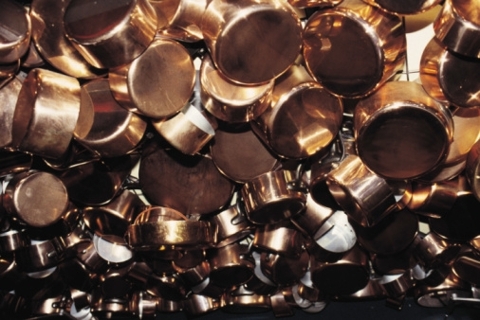 Copper prices and related exchange traded funds have been dragged down on concerns that the massive quake in Japan could have affected the country's ability to smelt copper. Still, hopeful observers note that rebuilding Japan could uplift industrial metals.
The iPath Dow Jones-UBS Copper Subindex Total Return ETN (JJC) fell around 6% last week, reflecting the recent drop in copper futures prices, which has worried observers since copper is viewed as a leading economic indicator, writes John Spence for MarketWatch.
Copper could experience its biggest decline since June 2010 "on high energy prices and concerns of a slowdown in China."
Copper ETFs like First Trust ISE Global Copper (CU) and Global X Copper Miners (COPX) have diminished. The materials sector ETFs, including SPDR Materials Select Sector Fund (XLB), iShares Dow Jones U.S. Basic Materials Sector Index Fund (IYM) and First Trust Materials AlphaDEX Fund (FXZ), have also taken a hit.
Additionally, lower copper prices have dragged down the iShares MSCI Chile Investable Market Index Fund (ECH) – Chile is the world's largest copper exporter.
Observers, though, believe that Chile can easily redirect shipments to areas that are suffering tight supply, even if buyers in Japan declare force majeure after the massive quake, reports Fabian Andres Cambero for Reuters. For instance, Chinese smelters are working below peak capacity. In January, Japan imported almost a third of Chile's copper concentrate exports.
With major disasters in Japan, the third-largest global economy, cautious investors fear that the set back in Japan may affect international economies, write Chris Kelly and Pratima Desai for Reuters. Still, in the long term, reconstruction efforts in Japan could spur greater demand for industrial metals.
Max Chen contributed to this article.