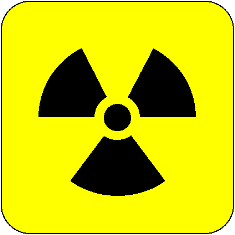 by John Nyaradi
Global meltdown.
Scary words, indeed. However, as we look around our world, it certainly does appear that a global meltdown is in progress.
At Wall Street Sector Selector, we are nearly fully positioned on the "short" side of global markets and so were fortunate to have had a pleasant day, unlike so many investors and citizens of our small world. I sincerely hope and pray that many pleasant days lie ahead for the people of Japan, Bahrain and Libya.
Of course, the big news is in Japan, where the struggle to contain the potential of nuclear meltdown goes on after the tsunami and earthquake. I can't add much to this discussion other than to say that from a human standpoint, we need to do what we can to help our allies in their time of need.
I travel often to Japan and this is a modern Western country now without power and water and basic essentials for many days, and to fully understand this unthinkable tragedy, just try to imagine a 30 foot wall of water coming through your neighborhood, entire neighborhoods and towns disappearing, followed by the threat of nuclear catastrophe and no water and power for days on end during these cold early spring nights.
Aside from the human catastrophe, the economic toll of this event will be felt for years. Some analysts estimate that Japan will have to import an additional 200,000 barrels of oil per day to make up for the lost output of the damaged nuclear plants, while insurance and GDP losses are only guestimates at this early hour but will be surely significant.
Across the globe, unrest continues in the Middle East as Bahrain is under martial law, the Libyan government continues to quell the revolution (while the United Nations dithers) and Portugal's credit rating is downgraded and totters again on the edge of financial collapse.
At home, Congress continues putting band aids on our national budget deficit while home sales plunge to new lows.
Any one of these headlines would be market moving news in "normal times," but put all together, we truly face a period of potential global meltdown. The United States and the world will, of course, survive this period and move on to better days, just as we always have, but it is critical that all of us survive both financially and physically.
Take care of yourself and your families and your assets. We'll be working hard on that here at Wall Street Sector Selector everyday and thankfully find ourselves today on the "right" side of the treacherous markets we face.
So let's use our knowledge and abilities to work to protect and grow our assets and, more importantly, do all that we can to help our fellow human beings through these difficult days to better times ahead.
Disclosure: Wall Street Sector Selector actively trades a wide range of exchange traded funds and positions can change at any time.