The Nikkei 225 hit its post-eathquake low on Tuesday, the 15th, down 17.53% from the close the day before the quake occurred. It rallied 5.68% on Wednesday, declined 1.44% on Thursday, and gained 2.72% on Friday, ending the week down 11.77% since the close prior to the earthquake on March 11th. The first chart below shows the Nikkei 225 daily closes since 2007 with both the Financial Crisis of 2008 and the March 11th earthquake highlighted.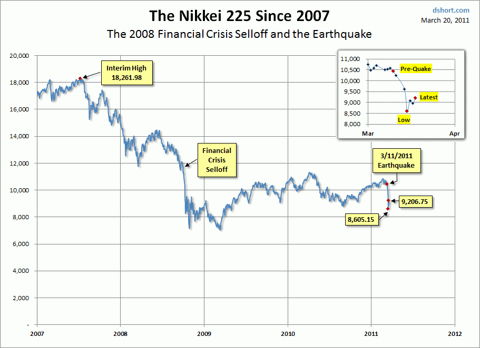 Click to enlarge
Click for a larger image
The next chart shows the market behavior following the 1995 earthquake. The Nikkei fell 24.7% over about 5 1/2 months. It then rallied 52.2% over the next 10 months.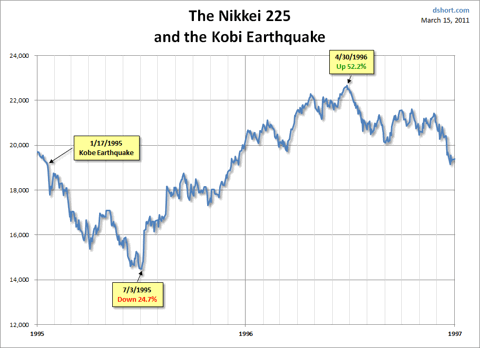 Click to enlarge
Click for a larger image