While the S&P 500 remains just below its 50-day moving average, a number of stocks in the index are experiencing nice breakouts today. Two examples are Caterpillar (NYSE:CAT) and Whole Foods Market (WFMI).
Caterpillar peaked along with the market in mid-February and then pulled back to support at its 50-day a couple of weeks ago. The stock saw a nice bounce off of its 50-day last week, and its surge over the past two trading days has pushed it to new 52-week highs.
Whole Foods peaked a few days earlier than Caterpillar in February but didn't quite get down to its 50-day during the pullback. Last Friday the stock attempted a breakout but didn't quite make it through resistance. Today, however, the resistance couldn't hold.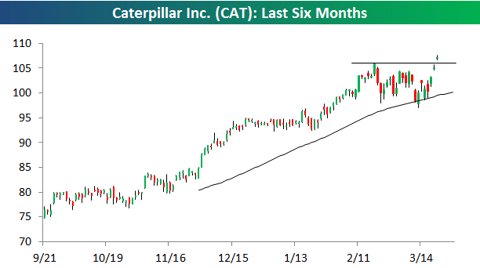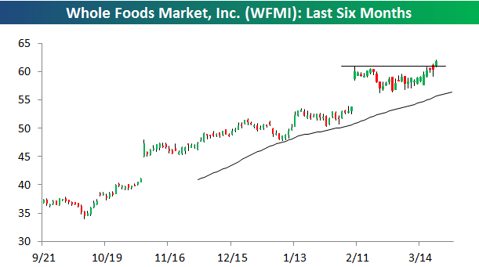 Below is a list of the 28 S&P 500 stocks that have made new 52-week highs today. Along with CAT and WFMI, other notables include Chevron (NYSE:CVX), CSX, Hershey (NYSE:HSY), and Pfizer (NYSE:PFE).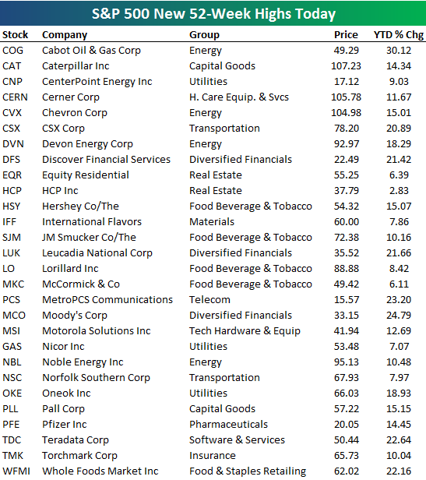 (Click charts to enlarge)