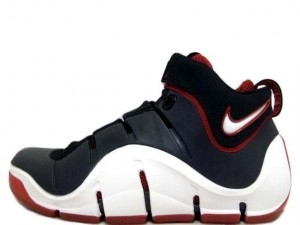 It's finally time to buy Nike (NYSE:NKE). The stock was pummeled as investors sold off shares after Nike missed its quarterly earnings estimates. The company reported earnings of $523 million. [See Nike's Q3'11 earnings call transcript here.] Nike earned $1.08 a share, which was below the $1.12 estimate. Total revenue came in at $5.1 billion, which was below the expectation of $5.18 billion. The stock was down 9% Monday and ended the day at $76.
Nike Stock
I did a stock analysis on Nike back in February when the stock was at $85. The stock has fallen almost $10 over the last 30 days. This is a good level to initiate a position in Nike. The company is still seeing strong demand as orders are up 11%. Growth in North America is up 9%. Nike continues to buy back shares as the retailer bought back nearly half a billion dollars of shares last quarter.
Sales are still high but margins were compressed due to higher input costs. Gross margins dropped a full percentage point to 45.8%. The company blamed the following areas for the higher costs:
Oil Prices

Cotton (Higher agricultural products)

Labor (Payroll expenses)

Transportation (Freight costs)
The company was affected by currency fluctuations and higher taxes. Nike saw its tax rate increase 1.2% to 26%. Inflation and unemployment played a role in domestic demand as well.
Many of these concerns are short term hiccups. Nike still has strong demand for its products and generates billions in free cash flow.
Nike Stock Valuation
Nike currently trades at 18 times earnings and 15 times next year's earnings. The stock trades at 3.7 times book value, 1.9 times sales, and 15 times cash flow. That's a reasonable valuation for such a premium franchise.
I wouldn't back up the truck and load up on Nike but I would be willing to buy shares here. This is the first time in a long time that Nike has hit a level that I would look to purchase more shares at.
Disclosure: I am long NKE.