The "tonnes in the trust" at the world's most popular silver ETF, the iShares Silver Trust (SLV), reached a new record high on Thursday at an astonishing 1,139.5 tonnes after the addition of another 179 tonnes, one of the largest single day increases ever.
[Click to enlarge]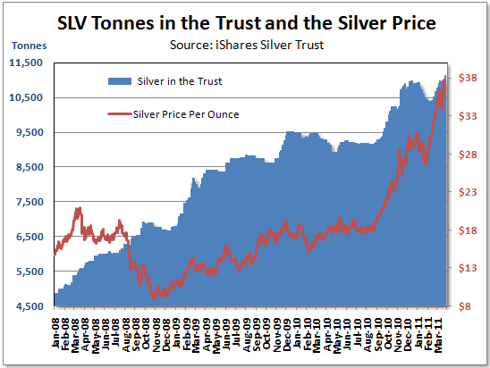 The price of silver is rising again today, as yesterday's move by CME Group (CME) to once again raise margin requirements seemed to have no effect on traders and investors who continue to bid the price higher.
Investment demand as a share of overall silver demand has reached levels not seen in decades and some analysts are now beginning to talk about $50 silver in the near term ... an idea that doesn't sound so far-fetched anymore.

Disclosure: I am long SLV.