Texas Instruments Incorporated (NYSE:TXN) and National Semiconductor (NSM) today announced they have signed a definitive agreement under which TI will acquire National for $25 per share in an all-cash transaction of about $6.5 billion.The Boards of Directors of both companies have unanimously approved the transaction. That price is nearly double the $14.07 it closed at Monday. This should have a positive impact on semiconductor stocks.
NSM ranked high for Relative Value, but Analyst Revision Momentum was poor. Perhaps this is the new template for technology acquisitions. If so, perhaps it is a good idea to keep a close eye on ReneSola Ltd. (NYSE:SOL) and Micrel Inc. (NASDAQ:MCRL), which rank similarly to NSM in Relative Value and Analyst Revision Momentum, but better in Operating Momentum and Fundamental Quality.
With the first sell side commentary we have seen on this deal, Barron's writes that Miller Tabak sees Fairchild Semiconductor (NYSE:FCS), Avago Technologies (NASDAQ:AVGO) and Microchip Technology (NASDAQ:MCHP) as likely to "get bid up" and others include Analog Devices (NYSE:ADI), Maxim Integrated Products (NASDAQ:MXIM) and Linear Technology (NASDAQ:LLTC).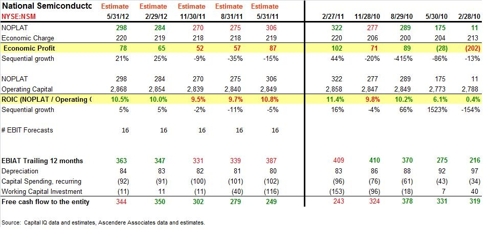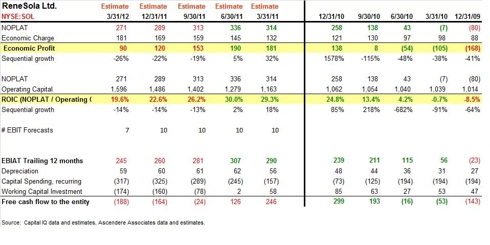 Click to enlarge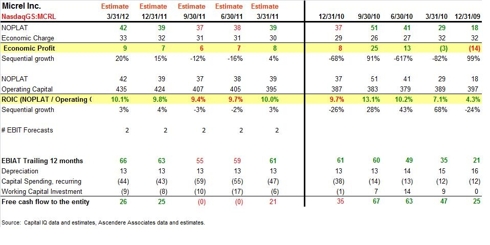 Click to enlarge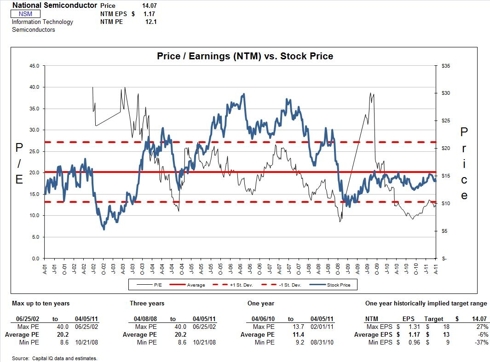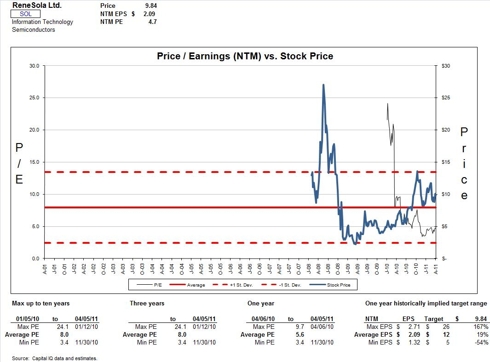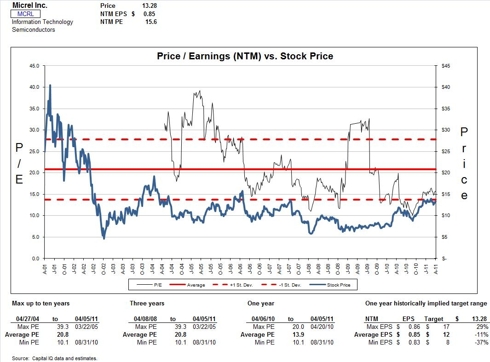 Click to enlarge
On September 20, 2010 we undertook a similar exercise when we posted the article 5 Technology Stocks Under $2.5b Look Better Than Netezza. Since then 3 of these 5 stocks have drastically outperformed the markets, including Vishay Intertechnology Inc. (NYSE:VSH), TriQuint Semiconductor (TQNT) and Veeco Instruments Inc. (NASDAQ:VECO).

Click to enlarge
Disclosure: I am long VSH.