Warren Buffett once said,
When a management with a reputation for brilliance tackles a business with a reputation for bad economics, it is the reputation of the business that remains intact.
If you subscribe to this idea, then the opposite should also hold true. That is to say, when bad management presides over a sound business model, it should be the reputation of the management team that wins out. But regardless of the business, if poor decisions are being made, the business will render poor outcomes.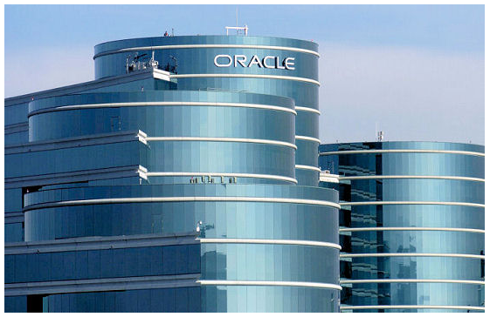 You will be hard pressed these days to find any management team who deserves more credit than the executives at Oracle (ORCL). Unlike many giant technology names of the late 80's and early to mid 90's, they have been able to avoid the depression that seems to be so common today amongst our tech bellwethers. Microsoft (MSFT), Novell (NOVL) and Lotus Software come to mind when talking about stagnation; whether in innovation or stock price.
Good and Bad Management
When talking about disappointment, Novell merits special consideration. Once thought to be a legitimate competitor to Microsoft in network operating systems with their Netware Enterprise products, they are now left wondering what could have been. Through their own ineptitude, they allowed rivals (some smaller and bigger) to eat away at their market share until they saw no other option but to leave the market entirely. It remains sad to analyze their progression into technology obscurity.
I wrote a couple of weeks ago about how I allowed Oracle's stock to get away from me last year. I continue to tell myself that I was justified in selling off my position. At least that's what I tell myself when I look in the mirror and wonder what my E*Trade statement would have looked like if I had held. Even today, it stands as one of the biggest investments mistakes I have ever made. The lesson that I learned from that was to never doubt the abilities of a great management team.
Like Novell and Lotus, at the time, I saw in Oracle what appeared to be a similar progression to be expedited by what I thought was a mistake in its acquisition of Sun Microsystems; a company who had already reached its point of obscurity. Last month (3/24) they proved how and why they are now considered one of the best run management teams, not only in technology, but in all sectors.
The company recently released its third quarter earnings results. Net income for the third quarter that ended on the 28th of February rose 78% to $2.1 billion over the same period last year. They attributed the growth to strong software sales and an improving hardware business. Not only did revenue for the quarter jump 37% to $8.8 billion, but also revenue from new software license sales rose 29% to $2.2 billion year over year.
Revenue from the core business, which includes licensed software as well as product support, increased by 13% to $3.7 billion. Co-President Safra Catz said in a statement that Oracle's
hardware product gross margins increased to 55% in the quarter so we are now completely confident that we will exceed the $1.5 billion profit goal we set for the overall Sun business for the current fiscal year.
It was precisely that last statement from Co-President Safra Catz that sealed the deal for me. She all but confirmed what a shrewd and smart business move it was to acquire Sun and how they were able to unlock the secrets to healthier cash flow generation. The company has proven that this is once again a stock that could still appeal to even the most aggressive of growth investors.
Managing Expectations
There is an accepted swap or trade-off when it comes to investing in certain companies or certain sizes. Particularly in technology; the bigger the company, the less enthusiastic you should be about their growth prospect. Typically, bigger companies tend to be less volatile; they offer investors more security, and more often than not, they apply more conventional philosophies towards spending, thus all but eliminating their ability for speedier growth (if at all).
To date, Oracle's management has shown that they are the exception and not the rule to what I have just highlighted above. While that sentiment can be arguably applied to companies such as Microsoft, or even Adobe (ADBE) to a lesser extent, Oracle was not invited to the laggard growth club. I sold my position last year out of anger, partly because of undue criticism that had been attached to the company for being too aggressive and constantly overspending. At the time, I was also upset on their stance as it relates to its dividend. As much undue condemnation has been heaped onto the company, the business recipe appears to have been executed quite well.
Managing the Cloud
During the Q3 conference call, Oracle also signed a number of large deals "with some of the biggest names in cloud computing," including Salesforce.com (NYSE:CRM), CEO Larry Ellison said in a statement. "Salesforce.com's new multi-year contract enables them to continue building virtually all of their cloud services on top of the Oracle database and Oracle middleware," he added.
With the purchase of Sun Microsystems, it is clear they now have their sights set strategically to be an "one stop shop" for clients. They want to provide customers with mission-critical solutions that integrate easily and rapidly and can also span both hardware and software. I was utterly impressed and left to now wonder "if only I could have seen this when they first announced the deal." That is why I am here writing about it, while they are paid to make those decisions - and a good one it has proven to be.
Managing the Competition
We discussed previously about the competition that Oracle stands to face from the likes of IBM, Cisco (CSCO), SAP (SAP), Microsoft, as well as Hewlett-Packard (HPQ). But with Oracle's leading business applications and leading database software solutions, they will face much stronger demand for their products, particularly with its increasing integration in business software, hardware, platforms and use. As I noted previously, they have specifically targeted both Hewlett-Packard and IBM, both among the company's biggest rivals.
In a way to demonstrate their keen sense of the competition, Oracle recently announced that they would stop developing software for Intel's (NASDAQ:INTC) Itanium chips. Some are speculating that this is due to HP's Integrity servers having titanium processors. If that is not managing the competition, I don't know what is.
Managing Its Future
There is no priority above the company's mission that does not involve being a dominant technology company well into the future. Oracle's CEO Larry Ellison has shown that he and his team are not only able to move Oracle in the right direction, they are going to sustain their growth ratios and increase profitability. They are expecting to exceed their goal of $1.5 billion in operating profit in the first full fiscal year following the Sun acquisition, on top of their $4 billion scheduled for R&D this year.
Domination is not a new term for Oracle. In fact, that is how they built their name - by focusing on the enterprise database market. Their ability to be forward looking have caused them to set their sights not only on virtualization, but also cloud computing technologies; which is (in my opinion) the future of computing services. With their industry experience and sound management team, are you ready to bet against them? I allowed the stock to get away once because I decided to bet against them. Take it from me, it will be a mistake.