It looks like the silver price just won't be stopped. Yesterday it surged by more than a dollar and breached the $42 an ounce mark to "a fresh 31-year high", a phrase that may finally be replaced with simply "a record high" in another week or two based on the 1980 high for the silver price of about $48 an ounce and its current trajectory (click to enlarge image):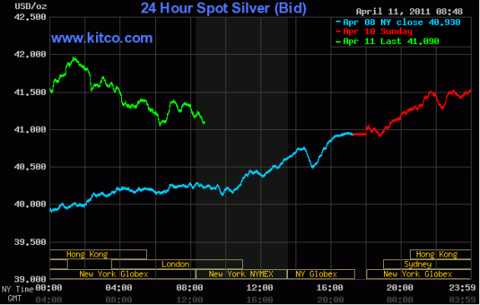 As this is written, it stands almost alone in the commodities sector with gains for the day. I can't help but share the thoughts of Mitsui Precious Metals analyst David Jollie who, last week, commented
There are good fundamental reasons supporting silver. What is difficult to know is the balance between those, and a normal investment flow, and an investment flow that is driven by the price.