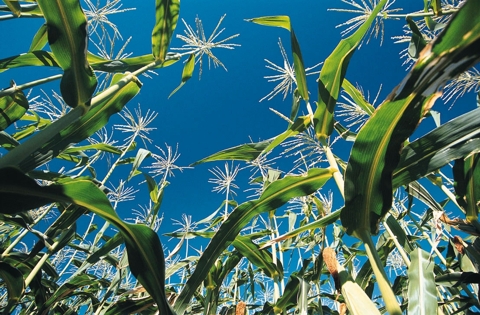 An exchange traded fund for corn has been a solid performer this year among commodity portfolios, but the ETF fell sharply in Tuesday's sell-off.
Corn, agriculture and grains have rallied lately as traders pushed prices higher in the wake of the USDA's annual planting report. Teucrium Corn Fund (NYSEArca: CORN) was up 19% year to date heading into Tuesday's drubbing.
It appears Asia's demand is driving the corn rally to new highs, with the most active May corn futures contract on the Chicago Board of Trade at an all-time high of $7.8375 a bushel during electronic trade Monday, reports Samir Mohindru for The Wall Street Journal.
Analysts warn that current price levels are due for a correction, as buyers may step up purchases of feed wheat instead. The U.S. will need to stay current and competitive with Australia in this market.
Teucrium Corn Fund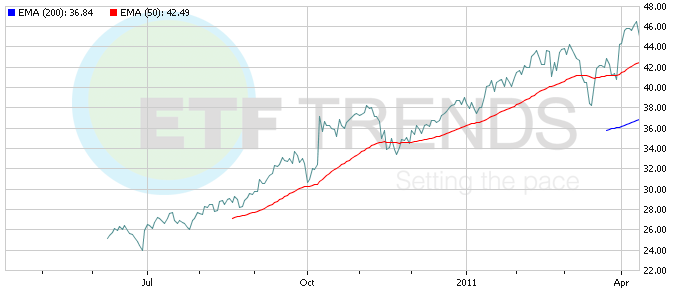 CORN provides investors unleveraged direct exposure to corn without the need for a futures account. The Teucrium Corn Fund was also designed to reduce the effects of contango. Liquidity and the absence of carrying costs can make futures a convenient way to gain exposure rather than through direct physical ownership.
The catch is that the futures curve–the prices of contracts at progressively distant expiration dates–can take an upward slope (known as contango) or downward slope (known as backwardation). That slope can cause futures and spot returns to decouple.
Some agricultural ETFs include PowerShares DB Agriculture Fund (NYSEArca: DBA) and Market Vectors Agribusiness (NYSEArca: MOO).
Disclosure: Tom Lydon's clients own MOO.
Tisha Guerrero contributed to this article.