Here's a fancy bit of datamining for you. Credit Suisse (NYSE:CS) pinpoints three of the most important correlations currently occurring in the markets and the economy: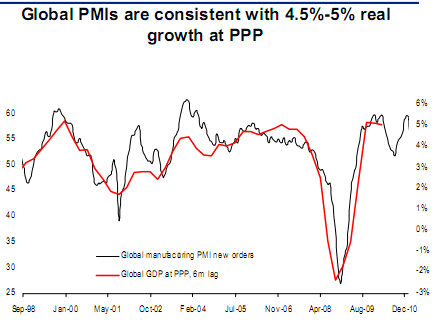 Global PMIs are rolling over, but still consistent with healthy global growth.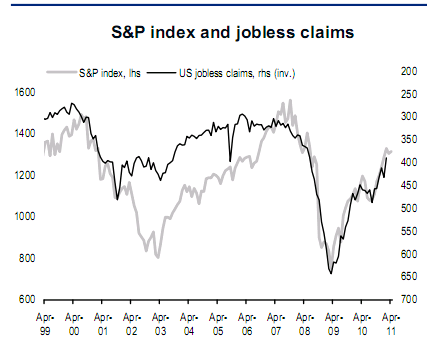 Jobless claims remain one of the very best bullish indicators for the equity markets.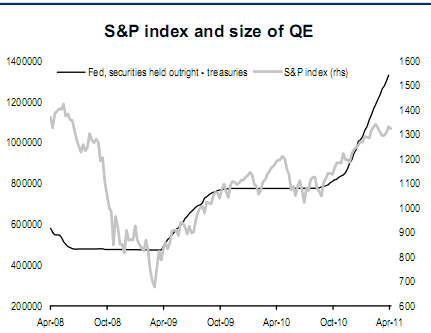 QE2 has had an incredibly high correlation with higher equity prices.
Source: Credit Suisse