By Angus Robertson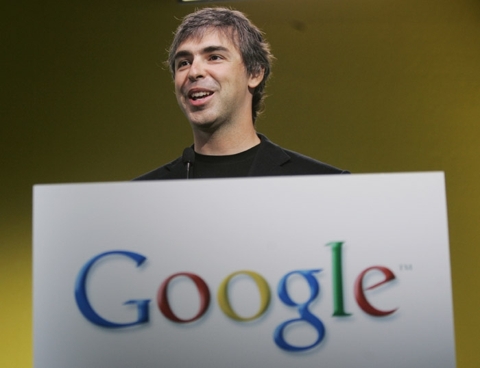 Click to enlargeLooks like Eric Schmidt is handing over the reins of Google (NASDAQ:GOOG) to Larry Page at the perfect time – for him. Page, on the other hand, will be on a hiding to nothing after the market and some analysts were quick to punish the company for spending money to develop its business.
Citigroup's Mark Mahaney this morning cut his rating on shares of Google to Hold from Buy after the company slightly missed Q1 EPS estimates last night, as operating expense growth surged 45%, outpacing the 29% rise in net revenue, Barron's reports. Mahaney, who cut his price target from $750 to $650, writes that the jump in expenses, "with limited management disclosure suggests lack of discipline in a growth/competitive environment that simply isn't as open ended as it was for GOOG prior to the Recession.".
Google was also downgraded at Credit Suisse's Spencer Wang to Hold from Buy as it is now a "show-me story," according to TheStreet. The price target was lowered to $650 from $750.
Caris & Co's Sandeep Aggarwal, who reiterated his "buy" rating but lowered his price target to $680, noted that non-core businesses were causing an "unfavorable mix shift" as non-core businesses (display, mobile, local) were growing 3 to 4 times faster than core (search) businesses but still delivering substantially lower margins, according to Forbes.
Other firms cutting price targets included RBC Capital Markets ($700 to $680), and UBS ($780 to $765): UBS believes Google "is justified to invest given the timing and scope of the emerging businesses. Saying that, we are taking down estimates to reflect the near-term spend," StreetInsider reported.
However, Kaufman Bros analyst Mayuresh Masurekar raised his price target on the Google stock to $730 from $705 saying he doesn't view the expense growth as a major concern, Reuters reported. "It is investing for growth, which should lead to higher-than-expected revenue growth in 2012 and beyond," he said.
Other firms raising reiterating positive ratings included Stifel Nicolaus, Gabelli, Benchmark and Bank of America Merrill Lynch "We believe Google is well positioned to generate positive returns over the next few quarters,"BofA analyst Justin Post said.
Zacks notes that "despite the initiatives to drive growth, Google shares have been range-bound, as investors remain concerned about legal matters, China and more recently, the management reorganization. However, we believe that the company has shown superb execution to date and continues to grow strongly, more or less maintaining share in a fast-growing market."
"Although shares slid on the earnings miss, we want to point out that this was not the result of inefficient management, but investment in growth, which should build value for shareholders."
The Wall Street Journal points out that "along with higher marketing expenses . . . increased labor costs helped push Google's operating expenses up 54%, slicing its operating margin by four points to 33%. So despite stronger-than-expected revenue growth of 27%, Google's earnings per share fell short of Wall Street's expectations."
"Google's defense is that it is investing in potentially big new businesses, including its video site YouTube, mobile and its Chrome browser …. Still, Google will have to sustain its top-line revival for the next few quarters to persuade investors the soaring costs are worth it."
Google closed down more than 8% at $530.70, which is still well below the 12-month price targets of most analysts tracked by Alacra Pulse.