Sam Stovall is chief investment strategist at Standard & Poor's Equity Research as well as the author of "The Seven Rules of Wall Street" and the column Stovall's Sector Watch, a page on
spoutloo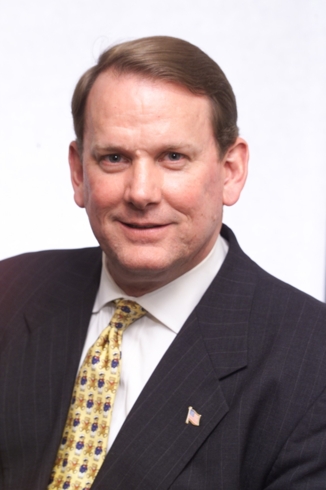 Click to enlarge
k.com.
Harlan Levy
: I know that you're on the equity side, but what do you think of the ratings sid
e's putting U.S. Treasurys on credit watch, the negative outlook it announced yesterday?
Sam Stovall:
First, I want to emphasize that S&P's ratings side operates independently of our side, but speaking as an investor, while it came as a shock, it was not a total surprise. I think that the
U.S. government's debt situation is something that has to be addressed, and maybe this action will wake up the members of Congress so that they stop embracing partisan positions and focus on resolving our long-term debt problems.
I think that I wouldn't be surprised to see the other ratings agencies, Moody's and Fitch, do the same thing to their outlooks on U.S. debt. But it certainly raises the bar, because the cost of future borrowing may increase as the risk of default is ever so slightly higher.
I don't believe this action alters our economic growth prospects for 2011 and 2012, but I think it reawakens investor awareness of an issue that needs to be resolved before we can go back to a full-speed recovery.
H.L.
: What do the latest data on inflation, jobless claims and job numbers, and the slight rise in consumer confidence indicate for stocks and the economy?
SS:
The economic data that came out at the end of last week offset some of the concern that investors had at the beginning of the week. A slightly disappointing reading from Alcoa as well as worries that the inflation data would be higher than expected.
The debate continues as to whether the Federal Reserve should be looking at the headline Consumer Price Index, which is all inclusive, or core CPI, which excludes the impact of energy and food prices. Indeed, some people believe that neither of these indices accurately reflect inflation.
Be that as it may, the consumer price index report came in slightly better than expected, allowing investors to breathe a sigh of relief. But now the question is whether the market will return to the recent trend of recouping what it lost in the mid-February through mid-March sell-off, or whether investors would heed the advice of "Sell in May" a little bit early.
H.L.:
Is the "Sell in May and go away" adage good for these days?
S.S.:
I first heard about it in the Stock Traders Almanac. Basically it says you have a good six months in the market and a bad six months in the market, and it relates to the older adage, "Sell in May and go away, and do not return until St. Ledger's Day."
Since 1945, the weakest six-month period for stocks has been the end of April through the end of October, in which the S&P 500 (NYSEARCA:SPY) has gained an average 1.3 percent, whereas from the end of October through the end of April the market has risen an average 6.8 percent. If you overlay the presidential cycle, you might not want to sell in this upcoming May-through-October period, as the average price advance has been double the average at 2.7 percent. The best time to be out of the market in the May through October period has been in the mid-term election year, which was when we experienced that 16 percent decline last summer. Of course, past performance is no guarantee of future results. But the old adage simply says that investors focus more on their tan than their portfolio, so don't expect a very sharp movement higher this summer.
H.L.:
What do the early earnings reports tell you?
S.S.:
So far results have been mixed. Four sectors have had their first-quarter earnings estimates reduced, based on early actual reports, and four have had them increased. Specifically, estimates have been reduced for financials, technology, telecom, and utilities, whereas earnings have been raised for energy, materials, industrials, and consumer discretionaries.

So, right now earnings that have come in so far have resulted in providing both a headwind and a tailwind to investors' reaction to the earnings season. In general the S&P 500 estimate for the first quarter is about six tenths of a percent lower than what the estimates were before the reporting season started. Will future reports uplift investors or give them additional cause for concern? We don't know.
H.L.:
Do you see a return to recession after June when the Federal Reserve ends its QE2 flood of $600 billion into the economy by buying Treasury bonds?
S.S.:
No. Our belief is that the Fed will not follow up QE 2 with QE 3. Regarding QE 3, the Fed will offer QE 3 if it feels that the economy continues to need support and stimulus. Should the Fed not follow up QE 2 with QE 3, investors should not look at that negatively, as it likely implies that the economy is in a healthy state to proceed on its own.
H.L.
: Will the Federal Reserve raise interest rates, and if so, why, when, and what might be the result for the possibilities of a robust recovery?
S.S.:
It appears that the Fed might end up raising rates sooner than originally expected. We originally thought it would not consider raising rates until well into 2012. Because of recent comments by Fed governors and by the improving economic reports, we now believe there is an increased likelihood that the Fed will begin raising rates in the fourth quarter of 2011.
The first few rate increases will not be an attempt to slow economic growth but to remove economic stimulus and bring short-term rates to where they should be, based on inflationary expectations and nominal Gross Domestic Product growth.
As to what typically happens to the equity market once the Fed starts raising rates, history says -- but does not guarantee -- that it's less negative and deleterious than you might think. Since 1946 the S&P has risen 8.4 percent in all years, or 4.2 percent in each six month period. Six months after the Fed has started to raise interest rates, however, the S&P 500 was up an average 2.6 percent. Twelve months later it was up an average 6.2 percent. So the market continues to rise. It just does so at a slower pace.
H.L.:
How shaky is the global economy with Middle East turmoil and the debt problems of Ireland, Portugal, Italy, Greece, and Spain?
S.S.:
Not much shakier than it was with other worries. Our belief is that global GDP will rise 3.5 percent this year and 3.7 percent next year, with emerging markets outpacing advanced economies by a more than 2 to 1 margin. The U.S. will likely show the greatest economic growth of the developed nations, whereas Asia-Pacific-ex-Japan region will exhibit the strongest growth o f the emerging markets. Latin America will see a 4.6 percent rise in GDP this year versus 7.1 percent for Asia.
Disclosure: I have no positions in any stocks mentioned, and no plans to initiate any positions within the next 72 hours.