Summary and Recommendation
Buy-rated ConocoPhillips (NYSE:COP) offers unlevered appreciation potential of 36% to a McDep Ratio of 1.0 where stock price would equal Net Present Value (NPV) of $119 a share. The value of the stock is sensitive to oil price (64%), U.S. natural gas price (14%), global natural gas price (9%) and refining and chemical margins (13%) . Spurred by government policies that have the effect of boosting oil demand and curbing oil supply, oil price is in an uptrend with the latest quote for the next six years at $111 a barrel compared to the 40-week average of $92. In one specific case, former Governor Palin's punitive oil tax helped drive up global price and chase investment from Alaska. Governor Parnell's potential reversal of the economically destructive tax could create investment opportunity for COP in Alaska.
As it stands now, the company reports hardly any undeveloped reserves in its largest oil producing area . In contrast, low current price understates the long-term value of North American natural gas where COP may be among the top three producers. The company is taking its natural gas producing technology learned in North America overseas to Australia, where it has an innovative project to turn gas from coal seams to liquefied natural gas (LNG) for export. In high demand after the Japanese nuclear tragedy, LNG sells at an oil-linked price. Finally, President Obama's curtailment of drilling in the Gulf of Mexico and pipeline transportation from onshore oil discoveries has created wide profit margins for COP's inland U.S. refineries that also appear to be increasing cash flow. Positive current trends in oil, overseas natural gas and downstream combined with long-term potential in North American natural gas are good for COP and related buys.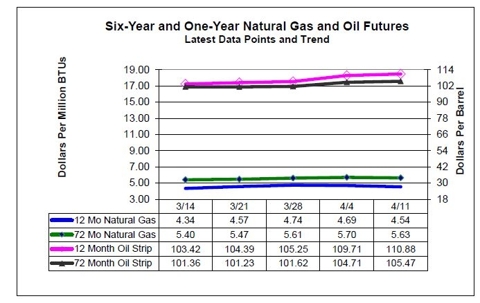 Originally published on April 12, 2011