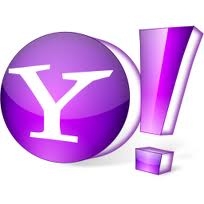 I started trading stocks in 1995. My interest quickly gravitated towards internet related stocks. Fortunately, there was an abundance of investment choices. Netscape IPO'ed in 1995. Yahoo (NASDAQ:YHOO) followed in 1996. Many others would become tradeable over the next few years. However, if I had started trading in 1990 or even 1994 my choices would have been very limited. Sorta like it is today with Social Media Companies. The more interesting pure plays like Facebook, Twitter and Zynga aren't public yet. So, unless you are an angel investor your only choices are derivative (related) plays.
I have recently become interested in an area at the intersection of mobile, social and cloud - real-time data processing in context. Imagine chatting with a friend on Twitter about buying an iPad. Then while on your way to the Apple (NASDAQ:AAPL) store, you receive an offer from Best Buy (NYSE:BBY) for free a $25 iTunes card if you buy an iPad from them. Mining Twitter data and making recommendations in real-time is extremely complex. A technology that enables such analysis is called Hadoop. Pure play companies in this area are still private, thus attaining investment exposure requires a derivative play.
Last week the following headline hit my Twitter feed, "Yahoo Mulls Spinoff for Hadoop Software Unit." Unbeknownst to me, over the past six years Yahoo has helped developed Hadoop. It uses the software to managed spam in Yahoo mail, determine which stories to place on its home page and pick relevant ads for viewers. The Business Insider thinks that Yahoo could have a Billion Dollar business up its sleeve. So, in spite of Yahoo's anemic stock performance it was added to my watch list as a Hadoop derivative play.
On Monday, as it broke out on news that hedge fund manager David Einhorn had established a new position – I pulled the trigger.
Josh Brown at The Reformed Broker says, "Finally, someone with the clout and capital comes along to help Yahoo common stock realize its full value. This company has some of the most prized assets on the Internet worldwide, all it needs is a little help making that fact pay off for long-suffering shareholders." (WSJ Blogs)
Eric Jackson does an excellent sum of the parts analysis of Yahoo (Why I Love Yahoo). He believes that Yahoo is worth over $30/share. Interestingly, when most talk about Yahoo's unlocked value it's in reference to their 40% stake in Chinese internet company Alibaba Group (OTC:ALBCF). It is time to start tacking on a few additional bucks per share for their Billion Dollar Hadoop business also.
Once upon a time Yahoo had "game." It was a "baller." Can it regain its glory? I don't know, but I'm giving it a shot.
——
The 8 Ballers of Mobile is portfolio leveraging the current trends in Mobile, Social and the Cloud. The portfolio holds a maximum of eight stocks. Under performers are constantly sold – this pruning serves as a risk reduction strategy. Stocks are not equally weighted.
Year to date performance: 8 Ballers of Mobile 24.1% vs. S&P 500 8.2%
Disclosure: Currently long: ARM Holdings, NXP Semiconductor, Aruba Networks, TIBCO, Open Table, Sina Corporation, Apple, Yahoo. Positions may be sold at any time.
Transactions in 2011 include:
Buys: NXPI 2/1, ARMH 2/23, SINA 2/23, ARUN 2/23, TIBCO 4/15, YHOO 5/2
Sells: FFIV 2/23, RVBD 4/1, QCOM 4/13